Starbucks welcomes summer with a new lineup of rich and fruity handcrafted beverages, and the Happy Giraffe drinkware collection that is too cute to resist not bringing home. Also check out the new Starbucks Bird Paradise outlet and enjoy the summer beverages before or your visit at the newly opened Bird Paradise in Mandai Wildlife Reserve.
Starbucks Summer Beverages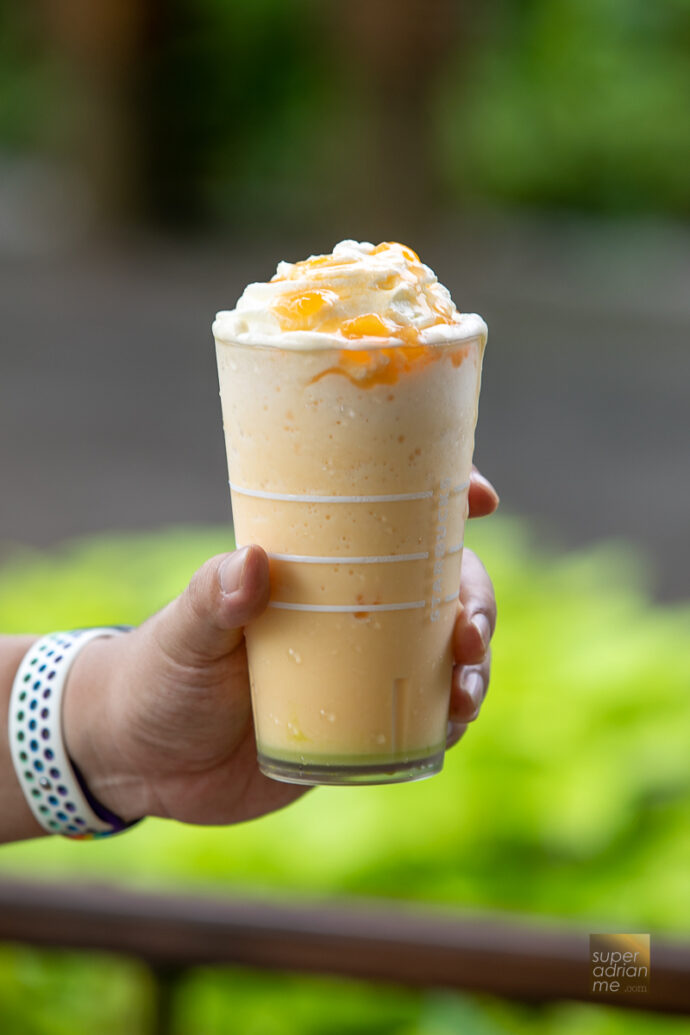 Three beverages have been introduced, and the one that stands out for me is the new Starbucks Melon Melon Cream Frappuccino Blended Beverage. Fruity melon syrup is blended with milk and ice. A splash of green melon powder is added, resembling a slice of fresh cantaloupe. It is topped with whipped cream, cantaloupe sauce drizzle and melon chunks. A refreshing treat in this Singapore tropical climate. And you get to choose your level of sweetness too!
The Starbucks Belgium Chocolate Nitro Cold Brew is a velvety combination of sweetened smooth coffee topped with creamy chocolate cream and dusted with Belgium chocolate shavings. This iced handcrafted beverage is available at selected Nitro stores. A rich refreshing cold beverage.
The Belgian Chocolate Coffee Frappuccino Blended Beverage is also available as a hot or iced Belgium Chocolate Latte. Rich chocolate sauce and coffee are mixed with Belgium chocolate shavings for added texture and then topped with chocolate whipped cream and more Belgium chocolate shavings.
Starbucks Happy Giraffe Drinkware Collection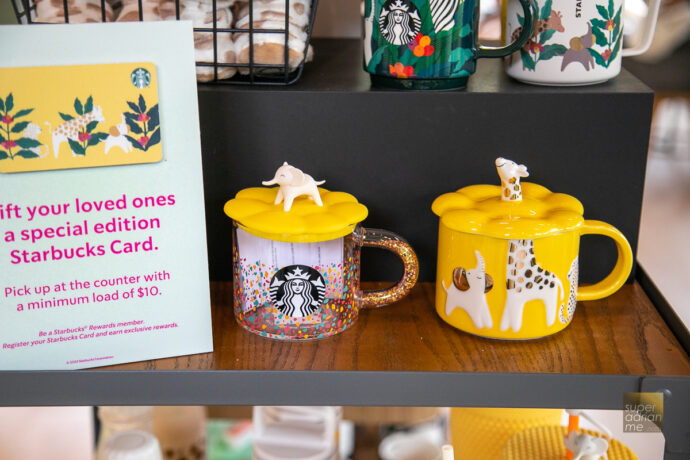 Starbucks Happy Giraffe collection is a cheery and adorable jungle animal-themed collection. Happy Giraffe and its animal friends stay together around the coffee trees while enjoying the summer breeze. A range of hot and cold cups, water bottles, tumblers, and an adorable Bearista Bear in the Giraffee outfit is available for sale. Get yours in stores, Starbucks online store or on LazMall and Shoppe Mall while stocks last.
Starbucks Bird Paradise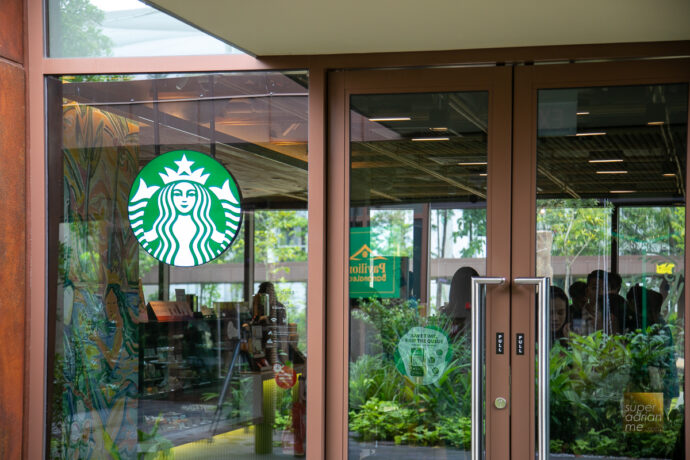 The new Starbucks Bird Paradise is at the entrance of the newly opened Bird Paradise in Mandai Wildlife Reserve. The store features Green Label-certified recycled wood used for the bar ceiling, outdoor bench seating, and planters.
The store equipment is energy and water efficient to help reduce overall energy and water consumption. Water faucets, including spray heads, aerators and blender rinsers are 3-tick certified. This is the maximum rating of water-saving standards for appliances in Singapore. Specially sourced refrigerator, ice machine, water heater freezer and dishwasher ensure overall energy efficiency.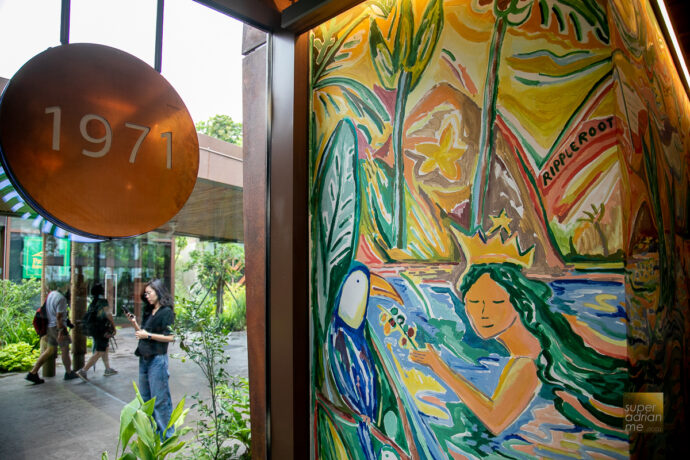 A hand-painted mural at the store entrance by local artist Rippleroot features the iconic Starbucks Siren in a coffee oasis in the heart of nature and vibrant landscapes. 1971 is engraved on the back of the Starbucks signage to signify the year when both Starbucks and the original Singapore Bird Park opened their doors.
Customers are encouraged to use "for-here" dining ware in stores and bring their own bags and tumblers to reduce the use of disposables at all Starbucks outlets. Starbucks also promotes eco-friendly practices for takeaway orders. It offers customers sustainable packaging options, including paper bags made of 95% post-consumer fibre, 100% recycled napkins, strawless lids, compostable straws and biodegradable cutlery.