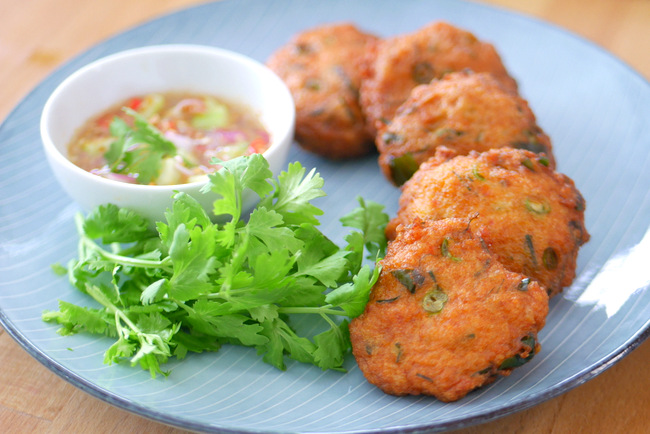 Leaving the comforts of the internet and onto the streets of South East Asia, Singapore YouTube supercooks The MeatMen makes their TV debut on TLC's Wok With Us! Premiering on 2 November 2016, the mysterious men behind Singapore's most successful cooking channel will be whipping up local dishes as they travel through Bangkok, Manila, Ho Chi Minh, Kuala Lumpur and, of course, Singapore.
What started out as an excuse between four greedy guys to hang out and down a couple of pints over the weekends – without their wives breathing down their necks – grew into a prominent force in keeping Singapore food culture alive. Not only have they inspired many to return to the kitchen, but have also brought international attention to the varied and robust hawker culture we, Singaporeans, have grew up with and love with all our might!
Now, they expand their passion for good food (all the better if it goes with a beer) and explore dishes unique to each SEA region. Whether if its the adobo in Manila or the spicy beef noodle soup from Ho Chi Minh, The MeatMen will be keeping to tradition all while bringing their own spin to each dish. The best part? They are certain you can make this back home in your very own kitchen too.
We had a sneak peak into what these home chefs learned from their trip to Bangkok in an intimate cooking session (well, I just ate, greedily) right at their kitchen studio one afternoon. The dish was Tod Man Pla (Thai Fish Cake) a.k.a. the starter I always force my friends to order.
The beauty behind The MeatMen is their ability to breakdown dishes we deem impossible to recreate into simple, simple steps. Some may take more than others, but, at the end of it, families will always be able to savour a delicious, hearty result. The same goes for their demonstration of the Tod Man Pla. Easy to prepare, and bursting with flavour in each bite, these are sure to impress at your next dinner party.
So, give it a try. It'll make the perfect snack to watch the first episode of Wok With Us, which will premiere online on 2 November on TLC's Facebook and Youtube pages a week before the on-air premiere.
Recipe
Ingredients for Thai Fish Cake
500g Fish Meat (Clown Knife Fish or King Mackerel)
2 Eggs
1/2 Cup Chopped Long Beans
2 Tbsp Thai Red Curry Paste
3 Tbsp Cold Water
2-3 Tbsp Fish Sauce
3 Tbsp Sugar
3 Tbsp Sliced Kaffir Lime Leaves
3 Tbsp Sliced Basil Leaves (slice when needed, or will wilt)
Oil for Pan Frying
1 Cup Basil Leaves
Ingredients for Dipping Sauce
75mL Vinegar
75g Sugar
1 Thai Cucumber (small size)
3 Shallots (finely sliced)
1 Tbsp Crushed Unsalted Peanuts
2-3 Bird's Eye Chilli
Pinch of Salt
Steps 
Add 500g of fish meeat, 2 eggs, 2 Tbsp cold water, 2-3 Tbsp fish sauce and 3 Tbsp sugar to food processor and blend into smooth paste
Scrap fish paste into a large mixing bowl and add 2 Tbsp of Thai Red Curry Paste and mix well
Add 1/2 cup chopped long beans, 3 Tbsp sliced Kaffie lime leaves and 3 Tbsp sliced basil leaves to fish paste
Mix well and continue to knead for a while (will make fish cake more chewy)
Wet hands with some water, and mould 2 Tbsp fish paste into flattened cake for pan frying in 160-170C oil until golden on both sides
Drain on paper and repeat for the rest
Deep fry 1 cup of basil leaves, drain and set aside
Dissolve 75g sugar in 75mL vinegar, add 3 finely sliced shallots, 1/2 cup 2 inch  cubes of Thai cucumber, a pinch of salt, 1 Tbsp crushed unsalted peanuts and 2–3 chopped bird's eye chilli and mix well
Serve fish cake with fried basil leaves and dipping sauce