The inaugural Melbourne Brunch Festival will be held at 11 restaurants in Singapore for the entire month of July 2022. Presented by Global Victoria and Agriculture Victoria, the festival will feature restaurants such as Café Natsu, Club Street Wine Room, Meatsmith Little India, PUNCH, Symmetry, Terra Madre, Tess Bar & Kitchen, The Marmalade Pantry, The Masons Table, Tolido's Espresso Nook.
Melbourne is often described as the coffee capital of Australia, and some say, the world. With so much to offer, Victoria's main fruit products include pome fruit, stone fruit, berries, citrus and nuts. The state is also Australia's largest dairy producing and exporting state. The region's beef products are world-renowned for their premium quality, and the state is the largest producer of vegetables such as mushrooms, asparagus and broccoli. No wonder the brunch culture there is even more popular.
Brunch Indulgence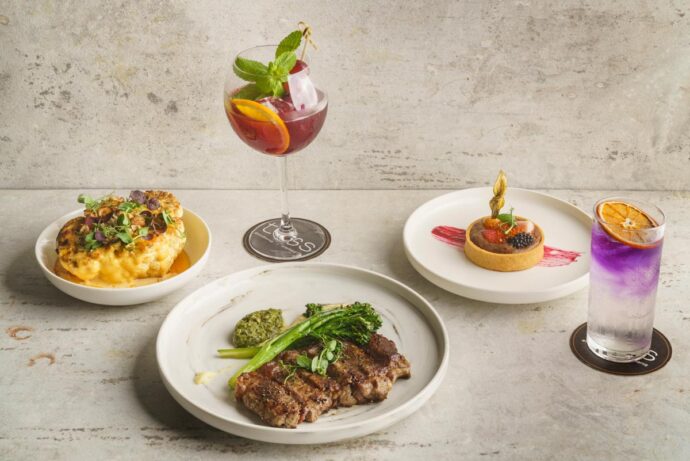 Indulge in the Bass Strait Beef's Angus Striploin (MB 3+) in a brunch set at Tess Bar & Kitchen. The meat is seared and served with chimichurri, broccolini and brown butter almond mash. The set features three dishes and two cocktails at S$68++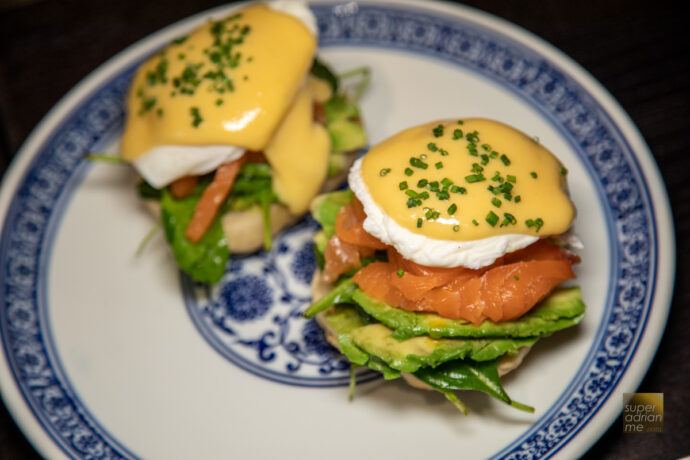 At Club Street Wine Room, the Club Street Sandwich uses Bass Strait Beef Short Ribs with gribiche, pickles and French Dip. Meatsmith Little Indias Trout Roe Pappadum features salty heaps of Yarra Valley Trout Roe with smoked crème fraiche served atop a papadum.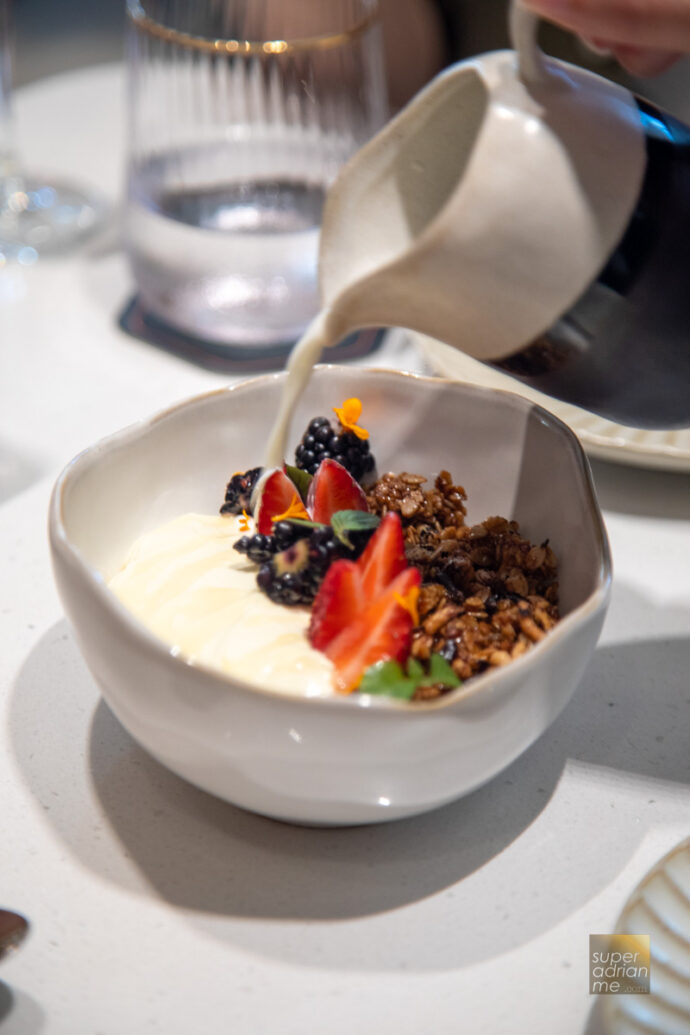 Café Natsu will present their Cereal Crusted French Toast with an assortment of seasonal fruits from Victoria and a roasted almond ice-cream. The Buckwheat Granola with seasonal fruits and Yuzu is perfect with Sahara Yoghurt, buckwheat granola, sobacha, brown sugar, black wild rice, Muscat grapes, Yuzu curd and Hokkaido Milk. The Wagyu Beef Sando with Jack's Creek Shortrib, Shishito Ketchup, Butter Lettuce, Yuzu Kosho, and Togarashi Fries is very addictive. So is the Blackmore's Wagyu Beef Mince Burger. And share the Cereal Crusted French Toast with Victoria Seasonal Fruits and Roasted Almond Ice-Cream. The toast is so fluffy and enjoyable.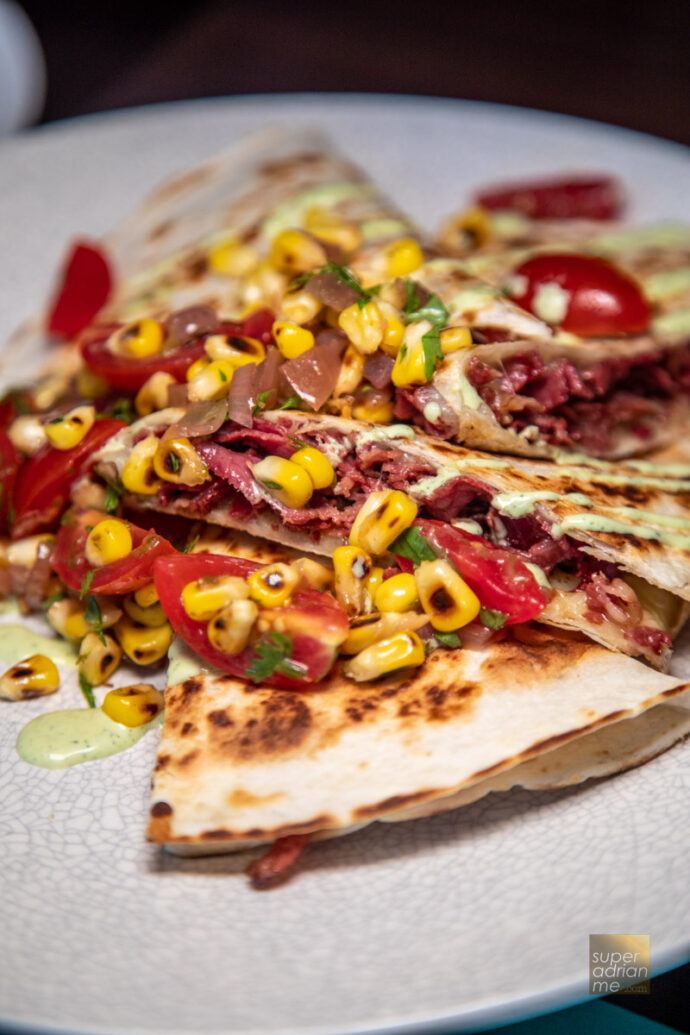 At The Marmalade Pantry, feast on the Avocado Toast with sourdough, Yarra Valley Salmon Roe and Hass Avocado with egg or some Corned beef Quesadilla featuring Bass Strait Corned Beef, Grilled Corn, Tomato Salsa and Pura Sour Cream. For desserts, order the Buttermilk Pancakes with caramelised Pink Lady Apples, Murray River Salt Flakes, Whipped Cinnamon and Whipped Royal Victoria Cream Cheese. Indulge in Greek Yogurt Smoothies with Farmers Union Greek Yogurt. Comes in different flavours of Strawberry, Blueberry, Raspberry, Banana and Milk.
Milk-based Coffee and Summery Brunch Cocktails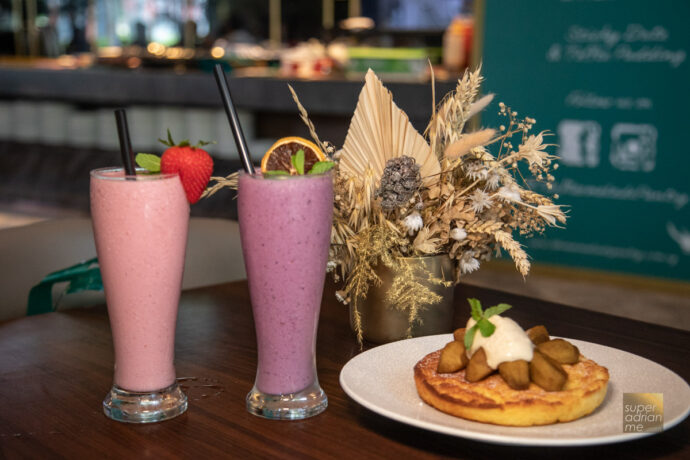 Milk-based coffee and summery brunch cocktails are also part of the Melbourne brunch experience. PUNCH uses Genovese Coffee's Super Brazil blend for their coffee programme. The Marmalade Pantry offers Greek Yogurt Smoothies made with Farmers Union Greek Yogurt in flavours of summer berries, blueberries and avocado. Symmetry offers a gin-based concoction of my personal favourite Four Pillars Bloody Shiraz gin in its Bloody Refreshing cocktail. And if you love a martini, head over to The Kongsee for their fruity Apple, Orange and Pear Martini which contains a blend of Victorian fruits.
Make your reservations at https://www.chope.co/singapore-restaurants/pages/melbourne-brunch-festival on 1 July 2022.