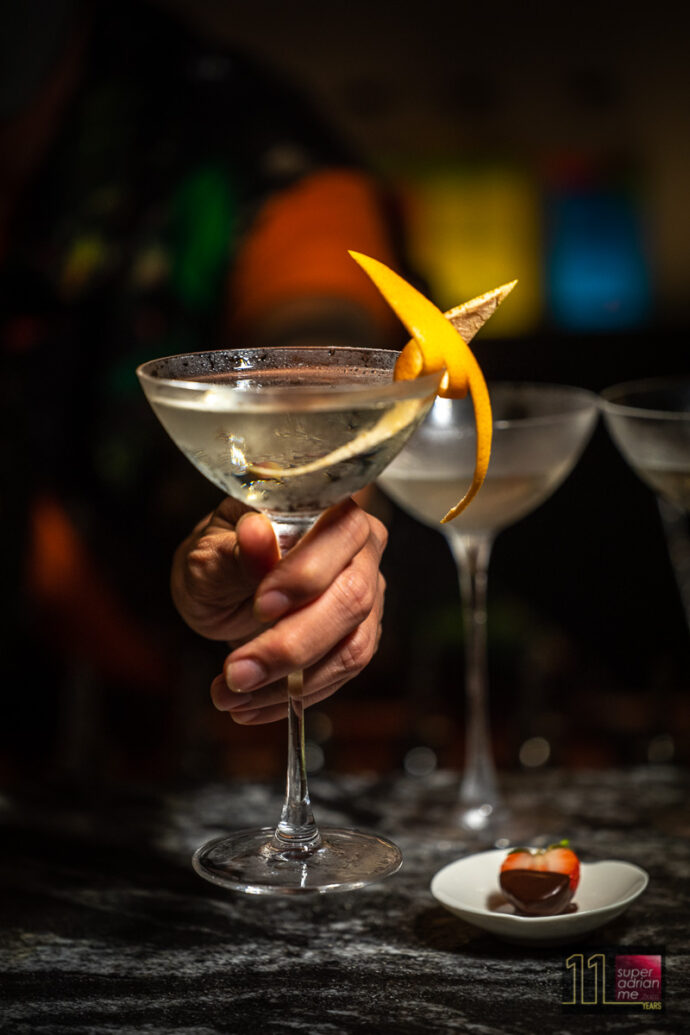 The team behind Junior the Pocket Bar speakeasy brings modern dive bar Nemesis to Duxton Hill. The new cocktail and pizza bar brings fun to cocktails and bar bites in a casual space that is perfect for a relaxing time. And at reasonable prices as well.
The Space
Defaced portraits by Feral hang on the walls. They portray the playful and subversive nature that represents the core of the Nemesis ethos. We fancy a fun atmosphere that is not stuffy and you can expect to have a night of fun. It is also spaced out so that you get a socially distanced safe space.
Expect bright colours and convival space.
The Cocktail Programme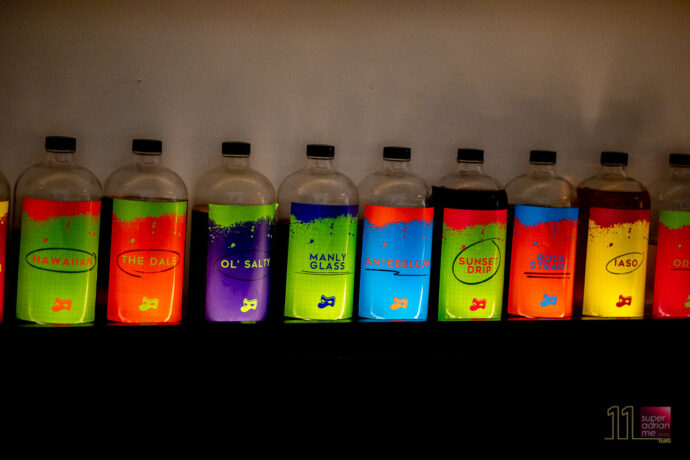 The drinks menu is split into three sections – NoLo (No-or-Low-ABV) Aperitivo (S$19), House Cocktails (S$23) and Martinis (S$25). There are five choices in the Nolo Aperitif and House Cocktails and 3 from Martinis for the launch menu. Each drink features a hero ingredient and house made cordials.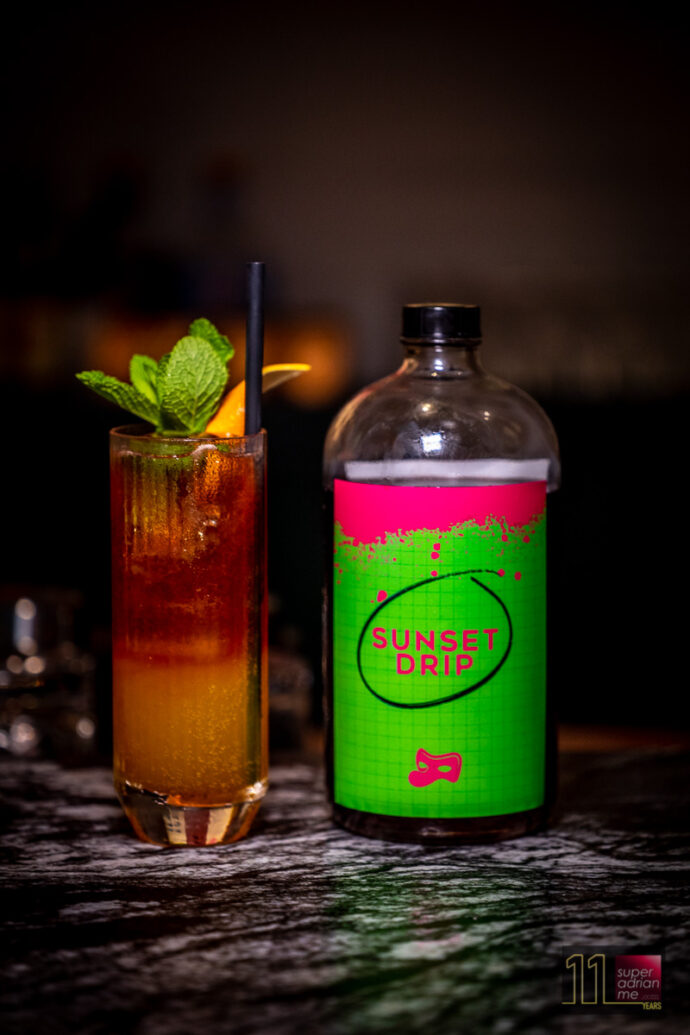 The Manly Glass is Nemesis' take on the classic Negroni. Citadelle Gin, Bitters, Sherry and strawberry is added to this spirit forward cocktail. The smooth Wise Crack contains three spirits – gin, dry vermouth and sherry added to sage and elderflower.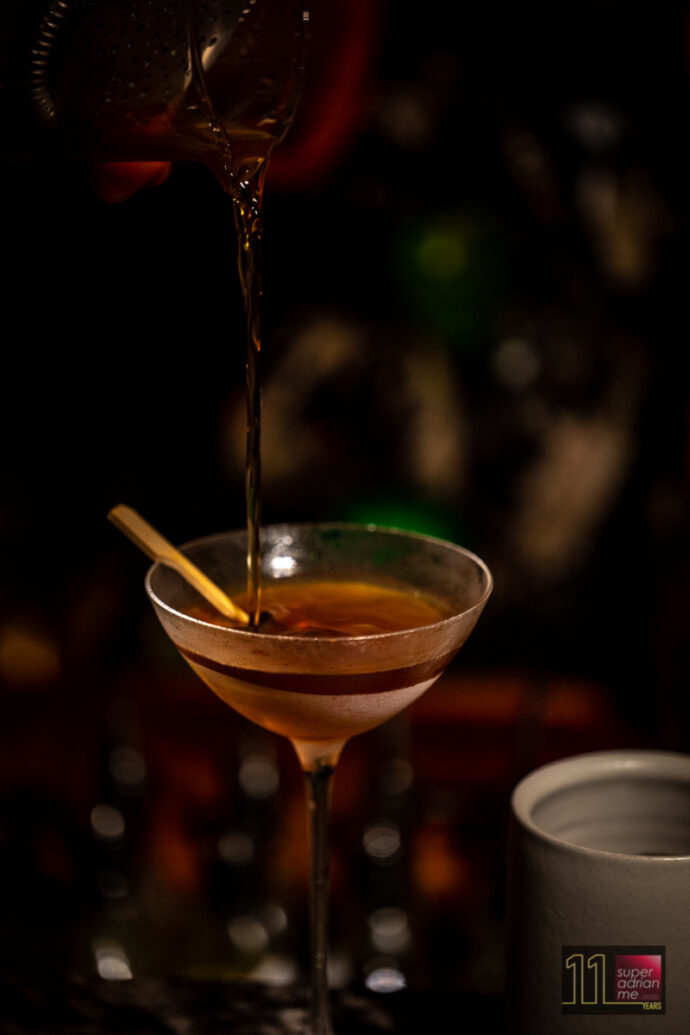 The Raisin' Perfection is absolutely delicious. Rye, raisin, sweet & dry vermouth and cherry tobacco are stirred to create this cocktail.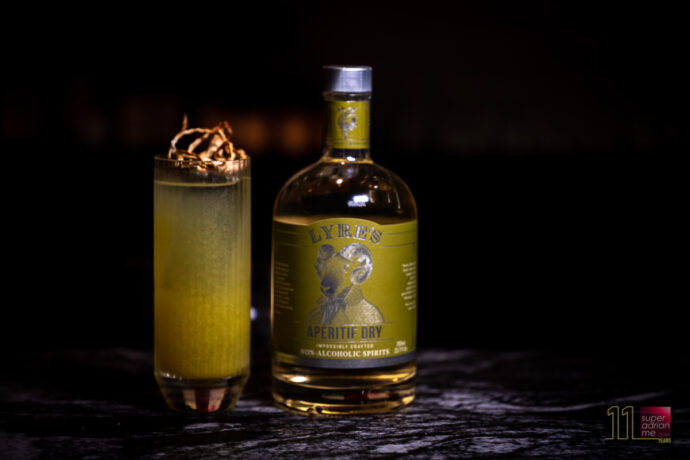 The NOLO (No Alcohol and Low Alcohol) Aperitivo range here features Lyre's Non-alcoholic spirits. There are five of them for your friends who don't drink alcohol but wish to tag along with you to catch up Or if you are trying to be healthy and still want to drink, the NOLO Aperitifs are actually not too bad.
They are priced at S$19 and are available in with or without spirits. They both look the same anyway.
Iaso is much like a fruit juice that is herbaceous with honey. This can be served with gin or Lyre's Aperitif Dry. We obviously had one with Gin. Sunset Drip is a spin of tequila sunrise. It contains Shiraz Gin, grand bitters, spiced orange and mint.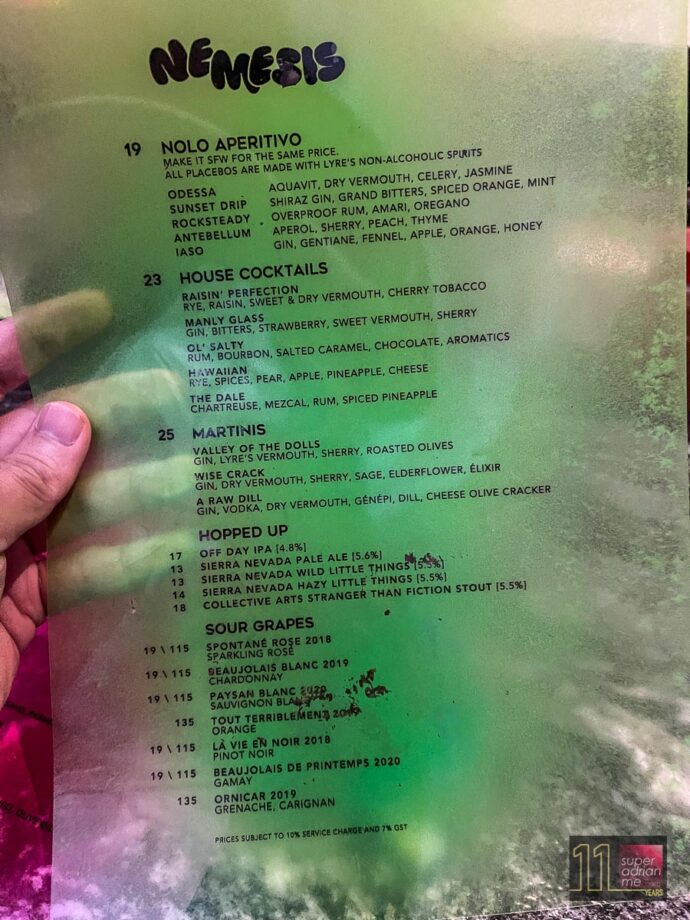 Italian Bar Bites Worth Sinking Your Teeth Into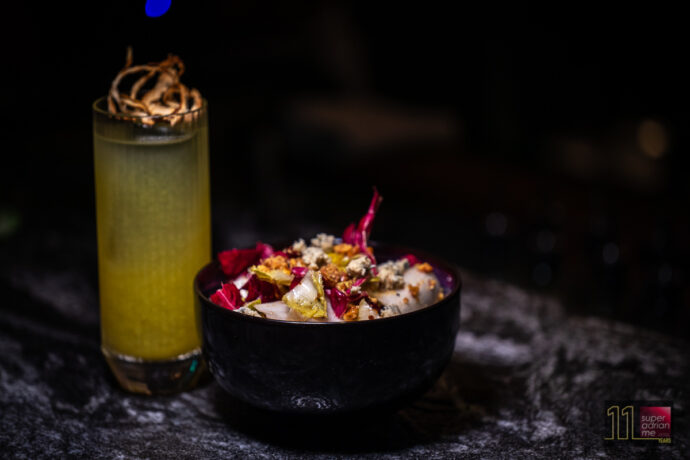 Andrei Soen & Matt Kuhnemann of Park bench deli have defaced pizza traditions to create 10-inch unconventional pies that would blow your mind. An unexpected favourite is the Potato pizza. The Potato salad, bechamel and olive oil atop a crust is crispy on the outside and fluffy on the inside. Otherwise, you can also enjoy a traditional Pepperoni pizza (S$18).
My favourite was the sinful Lasagna (S$14). House made lasagna is coated with bread crumbs and fried just like a sandwich. Have the Bitter Leaf (S$12) salad to balance the Lasagna perhaps? Radicchio and endives are mixed with walnuts and chunks of pear and blue cheese.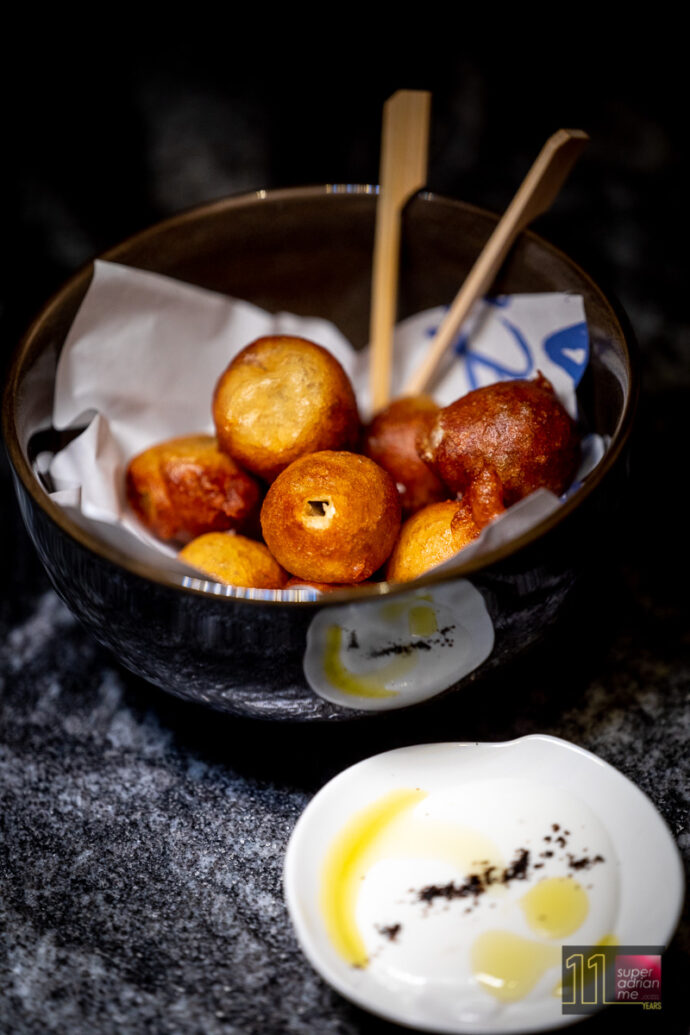 The Olives (S$12) from the antipasti section is a great change from the usual plain olives you get at bars. Briny green olives and goat cheese are stuffed into beer batter and deep-fried.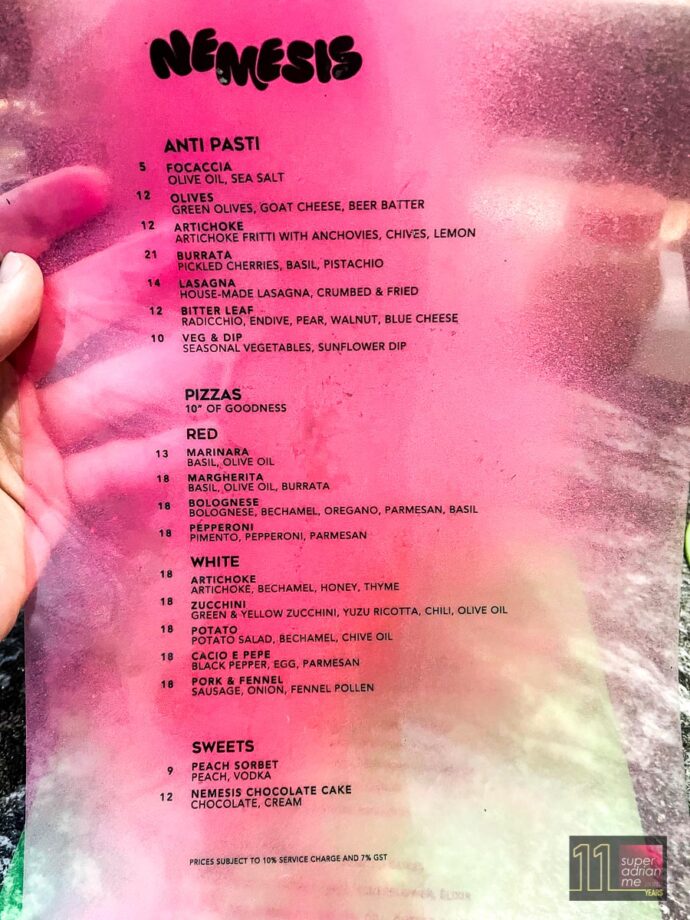 Where is Nemesis?
Nemesis is located at 37 Duxton Hill, Singapore 089614. It is open Tuesday to Saturday from 5.30 pm to 10.30 pm.