Kachang Botol Salad

Stuffed Towpok

Potato Cutlet

Beef Semor
As part of the umbrella Kamcheng Peranakan Festival 2019, The Peranakan restaurant is offering diners to try Eurasian and Peranakan dishes prepared by Chef Lionel Chee.
The Eurasian Peranakan menu is available on Sundays till 14 July 2019. There is a different menu every week.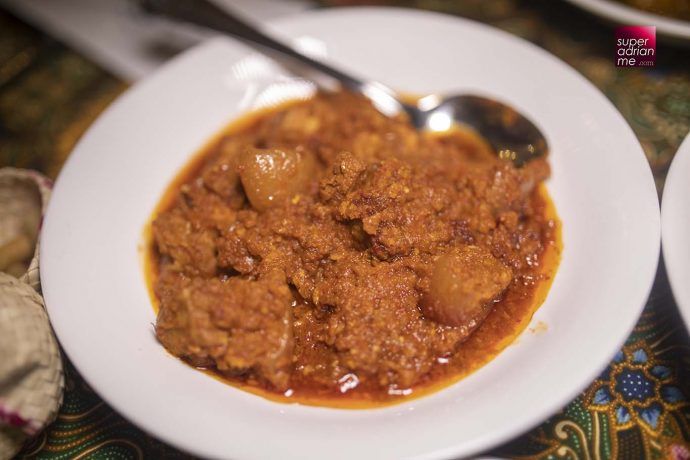 Chef Lionel's Pork Vindaloo is a dish of rich goodness filled with stewed pork and pork belly. The Devil's Curry, on the other hand, is very spicy. Chef Lionel adds mustard seed to the bacon, potatoes, cabbage and sausages which elevates the spiciness from the the chillis by two to three times.
The Stuffed Towpok is filled with carrots, fungus and five spice and deep fried to give a crispy bite.
Chef Lionel explains that MSG or seasoning are not used to prepare Beef Semor. Over 20 ingredients inspired by Indian spices, fennel seed, and cumin are added to beef chunks, celery, potato and carrot.
If you are looking for a veggie dish, the Kacang Botol Salad comes with thinly sliced winged beans tossed with hae bee, ginger flower and lime juice.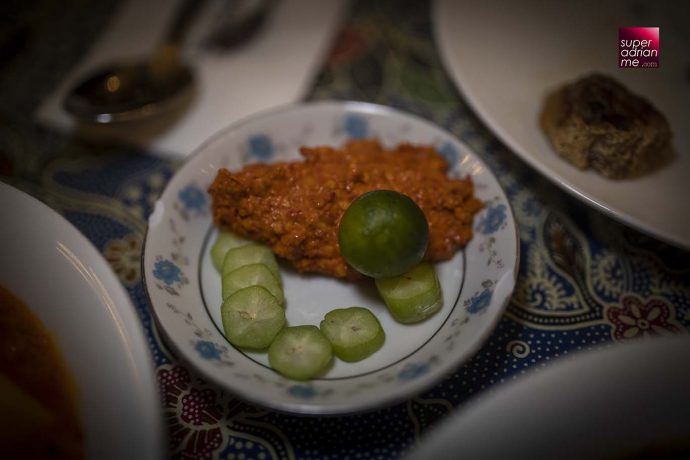 If you enjoy spicy food, then you must have the sambal belachan with belimbeng, a carambola fruit that gives the sauce a sour, tangy spicy flavour.
And if you get the chance to speak with Chef Lionel, he has a lot of food stories and experiences to share. After all, he is a licensed tour guides who used to conduct food tours.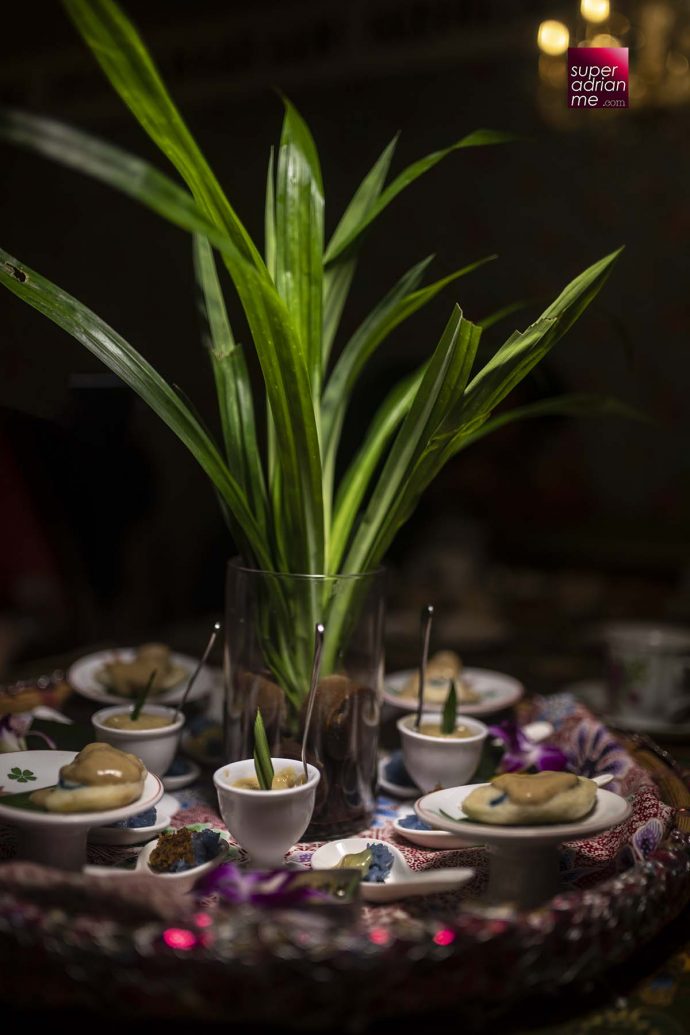 End off the experience at The Peranakan with a selection of desserts.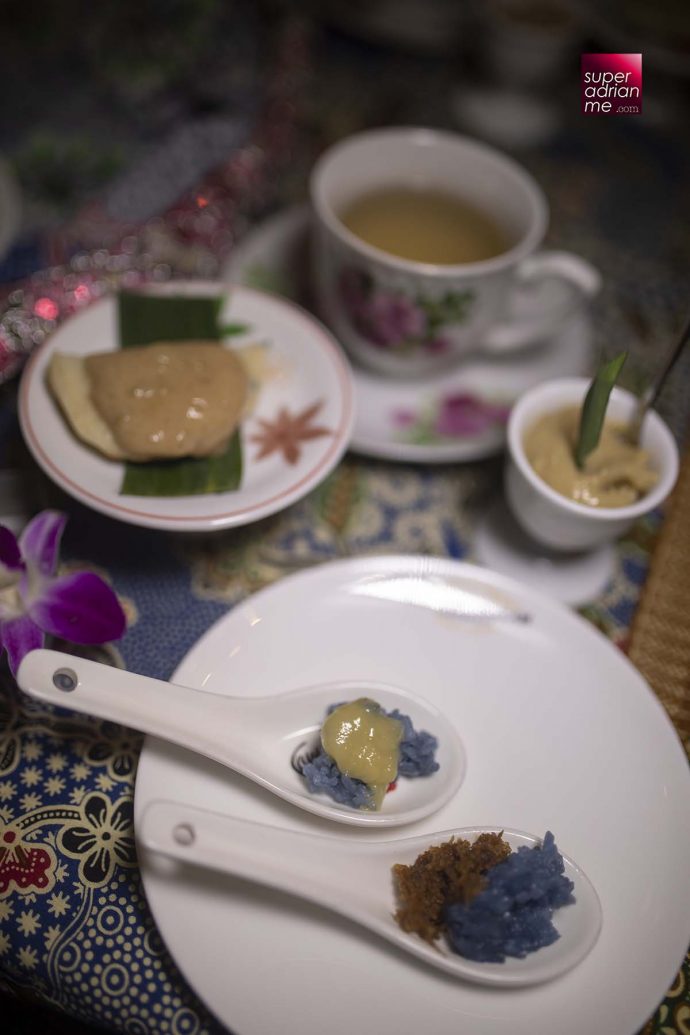 Try out their bite size pineapple tarts, apom bakwa with pisang pengat, D24 durian pengat, pulot enti kelapa and pulot enti durian. The lemongrass and pandan tea will help you wash down the oil.
The Peranakan is located at 442 Orchard Road, Level 2 Claymore Connect, Singapore 238879. They open from 11am to 10pm.