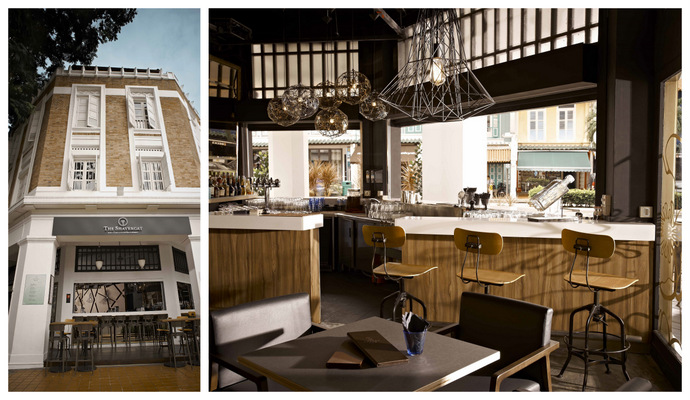 With a name like The Shavencat, you cannot prevent wagging tongues talking about what exactly the name is supposed to mean. But don't bother about that. Cause once you step into The Shavencat, you will be impressed by its chic decor and space, that your focus will be diverted to the interesting drink and food menu, and the live entertainment.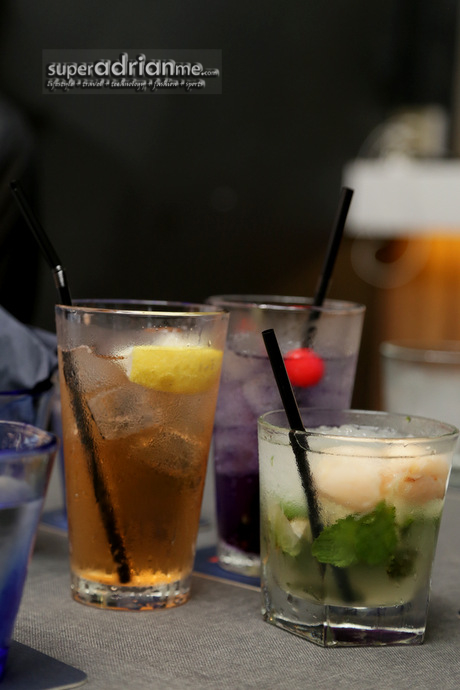 The Shavencat is one of the latest dining and entertainment outfits along Tanjong Pagar, offering a bar that opens from 11am – 3am for drinks and food; and a club with live music performances from 6pm – 5am. Hot Shock, a top Taiwanese entertainment act, takes the stage from 10pm onwards daily.
They modestly claim to serve bar food, but what is offered in the menu can rival some smaller bistros or restaurants. Boasting modern European cuisine, you will be surprised by the variety and the quality of the food.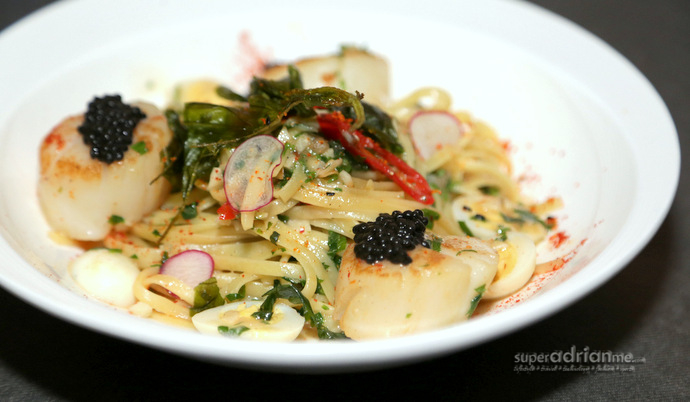 Starters include Sliced Wagyu Beef (S$18) with mushrooms and an Asian sauce, Grilled King Prawns (S$14) atop spinach and avocado doused with vinaigrette and the very popular "Tauhu Telor" called Trio Tofu (S$12), which includes fried beancurd, tofu skin and taupok drizzled with sweet and spicy peanut sauce. If you are having some beers with friends, you cannot do without the Charcuteries (S$38) – a platter of prosciutto, salted and sweet dried meat ("lup cheong"), grilled pork/chicken/beef, foie gras and duck rillettes. And if you need more meat, you must add a plate of Brined Fried Chicken Wings (S$14) tossed with chicken floss and accompanied with a sweet and spicy Korean dip.
Usually after a night out in the club with drinks and dancing, you crave for something soupy before the ride home. The well thought through food menu offers a few different varieties of such dishes to satisfy that craving. The Wagyu Beef & Foie Gras Gyoza ($14) comes in light schezwan soup and topped with enoki mushrooms (serves 1 person). Or share a Mix Pot of King Prawns, Scallops, Bamboo Clams and Blue Mussels (S$46), served in either white wine cream sauce or spicy tomato sauce (serves 1- 2 persons). Slurp a bowl of Beef Noodles (S$18) or even try their Meat Bone Tea (S$16) ("Bak Ku Teh").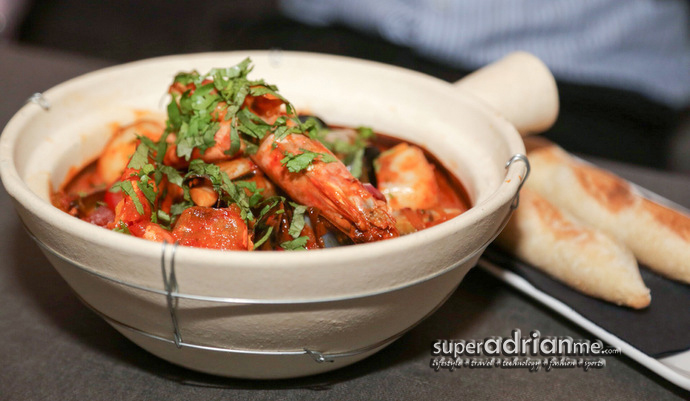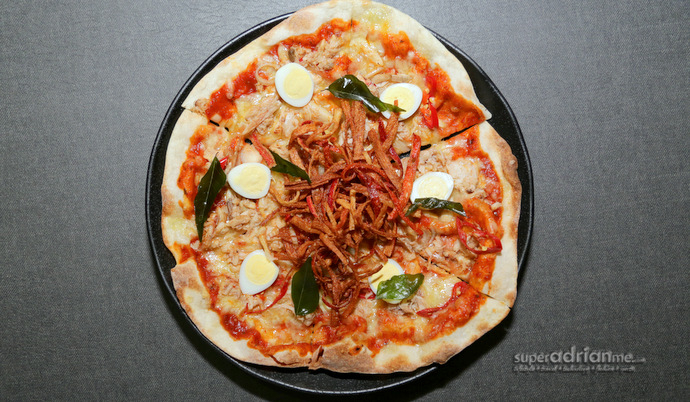 For lunch, dinner or a heavier supper, The Shavencat offers good assortment of Pizzas and Mains. For the Pizzas, top favourites are the savoury Chili Crab pizza (S$18) and the sweet Bak Kwa pizza (S$18). For Mains, try the 180g Wagyu Steak (S$38) with truffle potato, the Pork Belly (S$28) with saffron risotto or a healthy Black Cod (S$36) with mash purple potato.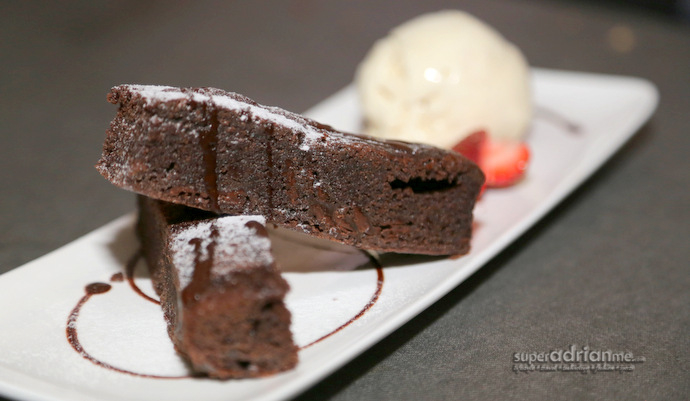 Keep space for dessert as The Shavencat serves a wicked Brownie (S$16) with Valrhona chocolate chips and Vanilla ice cream. Or indulge in the Tofu Cheesecake (S$16) served in a very interesting mini-jar with passionfruit sauce and biscuit crumbs. For a lighter sweet ending, go for the Jelly Cake (S$14), a Strawberry mousse sitting on a pistachio crunch crust, topped with kiwi jelly, surrounded by Strawberry compote.
The Shavencat is located at 21 Tanjong Pagar Road, #01-01 Singapore 088444 and opens daily except on Sundays. Happy hours at the bar is from 11am to 8pm and 6pm to 9pm at the Club which closes at 5am. Live entertainment at the club starts from 6.30pm.