1864 at Sofitel Singapore City Centre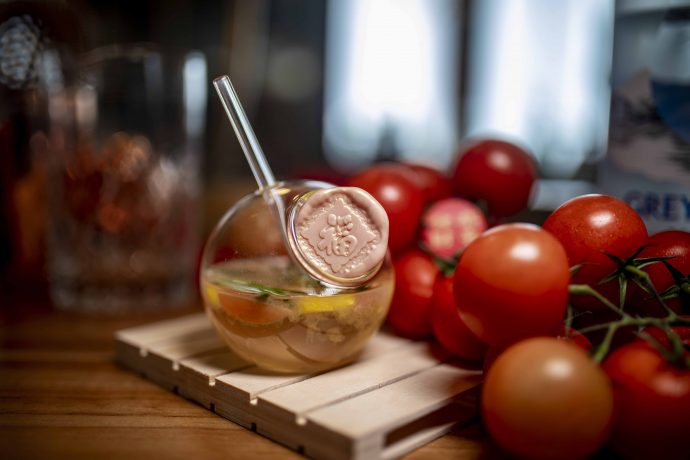 Head over to 1864 at Sofitel Singapore City Centre until 8 February 2020 and enjoy two Chinese New Year cocktails created by Head Mixologist Michael Mendoza. Each cocktail is named after the year of the rat and priced at S$18++ each.
白鼠 🐁 (White Rat) is created with Grey Goose vodka, clarified tomato juice, yuzu juice and rosemary syrup.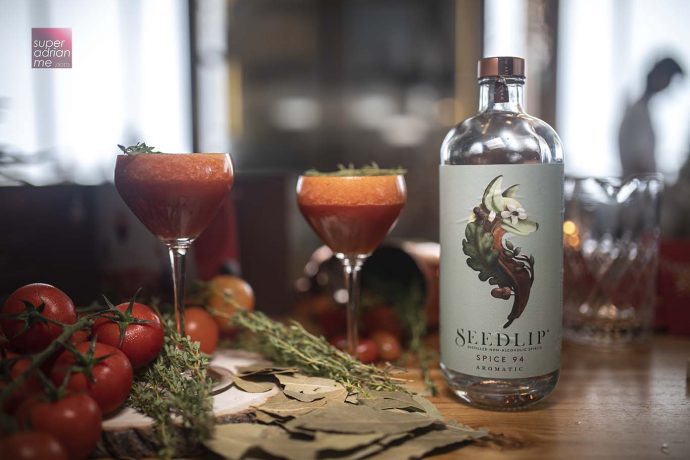 红鼠 (Red Rat) is a non-alcoholic Chinese New Year cocktail that is created with Seedlip Spice, tomato juice, yuzu juice, rosemary syrup and cheddar cheese.

LeBar at Sofitel Singapore Sentosa Resort & Spa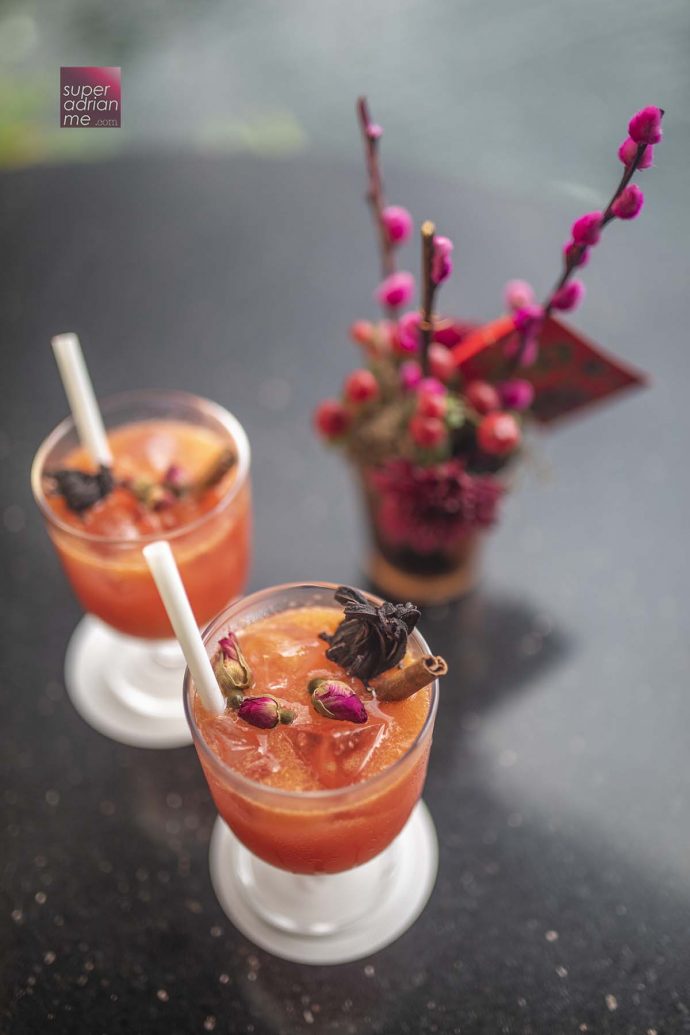 The Sofitel Mandarin Blossom Cocktail at LeBar in Sofitel Singapore Sentosa Resort & Spa is a concoction of whisky, Cointreau, Blended Mandarin Orange with spiced Grenadine syrup and cinnamon to give this cocktail the rose colour. Available at S$18++ till 8 February 2020.
Bar Intermezzo at Orchard Hotel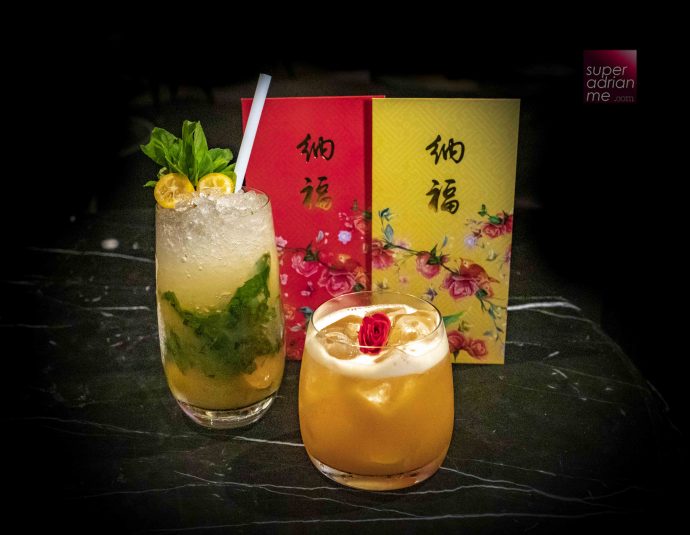 Bar Intermezzo at Orchard Hotel is offering a Golden Orange Mojito for S$18 and a Hong Bao Mocktail at S$12. This Prosperity Cocktail and Mocktail can also be enjoyed as part of the Prosperity Afternoon Tea that is priced at S$68 for two with specially curated items available till 31 January 2020.
Timorous Beastie
This very limited edition Timorous Beastie 18 years old, Chinese New Year of the Rat Edition is available in Singapore for S$188 from Levigne Singapore, Straits Wine Company, Vo Fass Singapore and @hermitagewines. Only 1,588 bottles produced for Singapore, Malaysia, Taiwan and Hong Kong.
This bottle is a vatting of Dalmore, Glen Garioch, Glengoyne amongst others, and has been sherry cask matured.
Make the Hidden Pu-Erh Tea Sangria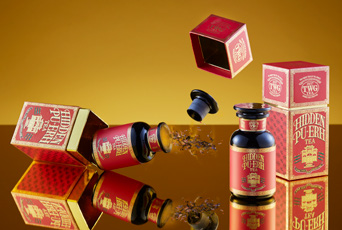 Delight your visitors with a cup of Hidden Pu-Erh Tea cocktail. And it is easy to make. You will need TWG's Hidden Pu-Erh Tea to make this cocktail.
Check out TWG's matching red packet in our Annual Red Packet Design feature story.
HOW TO PREPARE A PERFECT CUP OF HIDDEN PU-ERH TEA
Warm the teapot and filter by rinsing them with simmering water.
Place 9 grams of Hidden Pu-Erh Tea into the warm filter and allow the tea leaves time to expand.
Gently pour 400ml of simmering water on the tea, completely covering all of the leaves.
Infuse the tea for 4 minutes.
Remove the filer with the tea leaves so that the infusion remains consistent from the first cup to the last.
Serve in a teacup and enjoy the full palette of flavours.
Ingredients for cocktail
1 x Apple, cut into small cubes
1 x Orange, sliced with rind on
150 ml Orange Juice
200 ml Hidden Pu-Erh Tea Syrup
750 ml Red Wine
Hidden Pu-Erh Tea Syrup:
Infuse 15 grams of Hidden Pu-Erh Tea in 500ml of simmering water for 5 minutes.
Strain the leaves and add 200g of raw sugar.
Stir until the sugar dissolves.
The tea syrup is ready to be added to your cocktail concoction.
Preparation:
Add apples and sliced oranges into a carafe or large pitcher, and mix for 45 seconds.
Pour the orange juice and Hidden Pu-Erh Tea syrup into the mixture, and mix for another 30 seconds.
Add the red wine and stir well.
Chill overnight in a refrigerator.
Serve in a wine glass and garnish with orange slices
Limited Edition Glenfiddich Festive Sets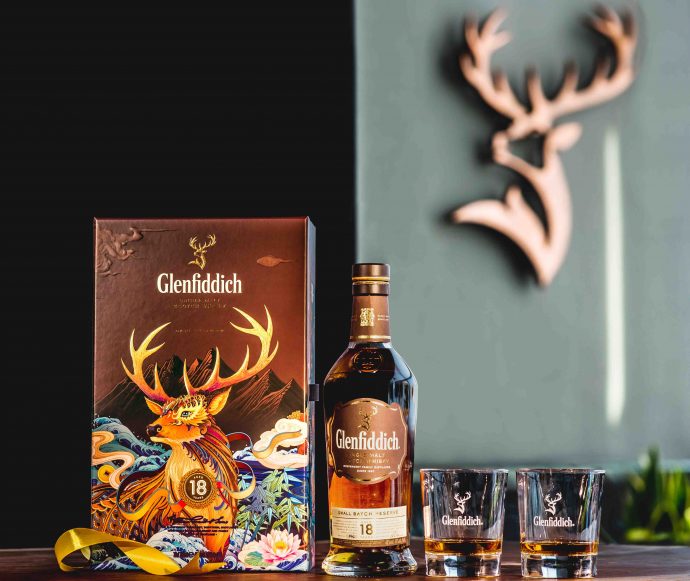 Entertain this Chinese New Year with Glenfiddich's limited edition gift sets with packaging designed by Shenzhen-based artist Rlong Wang. The multi-layered illustration takes inspiration from personal memories of family gatherings at Lunar New Year, as well as the symbolic meaning of 'deer' in Chinese folk tales – an animal commonly associated with long life and good fortune. The royal stag is brought to life in a vivid showcase.
There are three age statements of 12, 15 and 18 years old Glenfiddich whiskies, the limited edition gift sets also come with two whisky glasses.
Available as part of Chinese New Year set menus at New Ubin Seafood, Famous Kitchen and Famous Treasure. You can also purchase these gift sets at Malts, Olde Cuban, 75CL, Habanos at Suntec City, 1855 and Le Rouge.