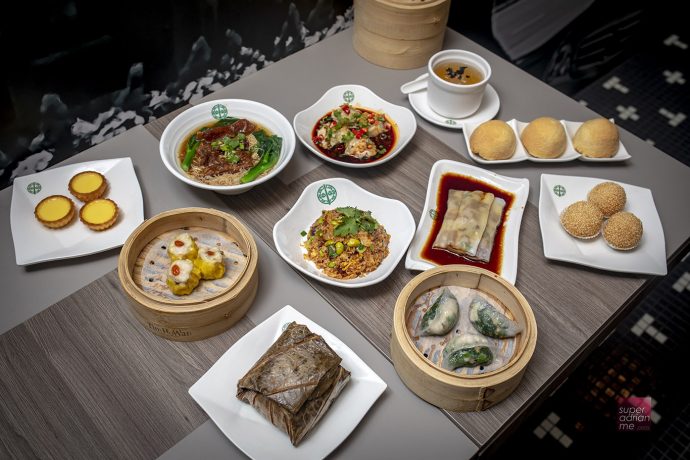 Tim Ho Wan's latest outlet opened last Friday at Great World City's new wing at Unit 01-139 opposite Imperial Treasure Steamboat.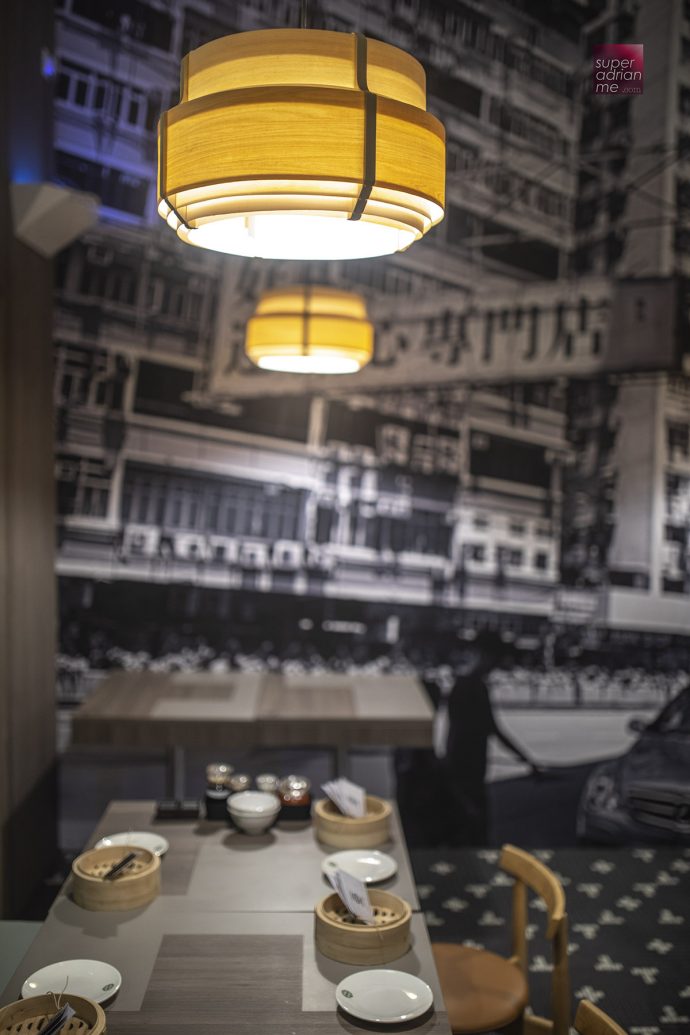 That's Hong Kong's Dim Sum house's ninth outlet in Singapore since it opened its first outlet at Plaza Singapura in 2013. It can accommodate up to 78 guests.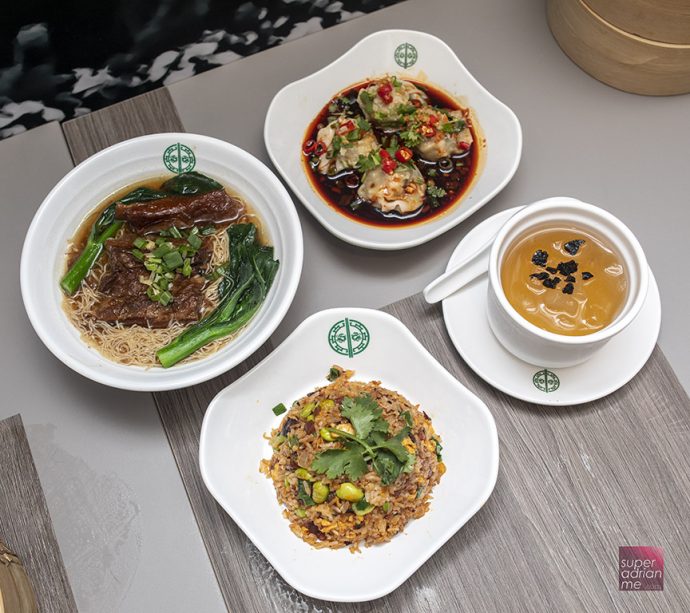 There are 12 new items on the menu of which we got to try four. Chef Mak and Chef Leung flew in from Hong Kong specially to grace the opening of the new outlet.
The Hong Kong Braised Beef Brisket Soup Noodle (S$8.80) features tender Australian beef meat and tendons that took Tim Ho Wan three months to source. The meat and tendon are braised for three hours in a special Tim Ho Wan sauce. The thin noodles are springy and that perfect broth to accompany. Almost as good as eating a bowl in Hong Kong.
The Pork Dumplings in Hot & Spicy Sauce (S$6) are served in Tim Ho Wan's red-hot chilli oil and spicy sauce made from 18 different herbs and spices. The dumplings are wrapped with rich pork filling in a thin, silky smooth wonton skin.
The Spicy Fried Rice (S$7.50) is an addition to the menu as a second fried rice dish after the Yangzhou Fried Rice. The fried rice is fragrant with Chinese sausage.
The Chrysanthemum Aloe Vera Jelly (S$4.50) makes a refreshing dessert of chrysanthemum and iced aloe vera jelly.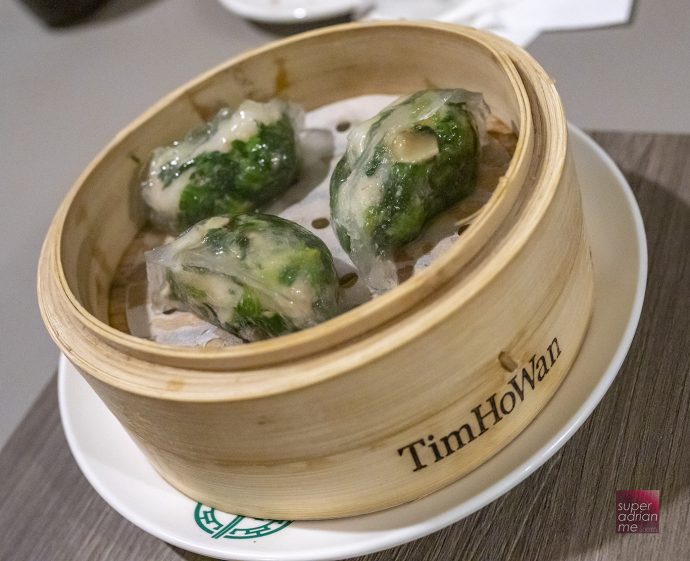 The Spinach Dumpling with Prawn (S$4.80) is an existing dish on the menu. It was a pleasant surprise because these dumplings are usually filled with chives. Bite into these juicy dumplings and soak in the delicious spinach, mushrooms and sweet prawn meat.
Also the signature Baked BBQ Pork Buns (S$5.80) that Tim Ho Wan is synonymous with is now more crumbly and fluffy because it is hand made whilst previously it was machine made.