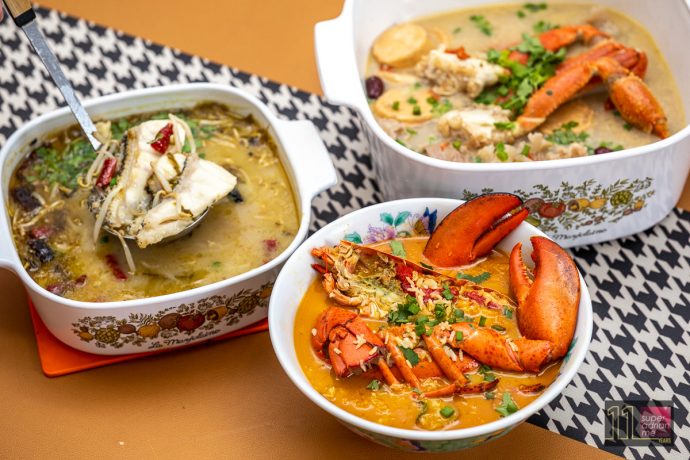 TOW KAY NEO broths is a new collaboration between food writer Maureen Ow of Miss Tam Chiak and celebrity chef Cao Yong. Chef Cao Yong won the Team Champion award from the World Championship Chief Shanghai 2015 contest and runner-up from Mediacorp food competition show Food Struck! in 2018. One of his signature dishes is Lobster Pao Fan. Now you can enjoy Chef Cao Yong's Lobster Pao Fan at home.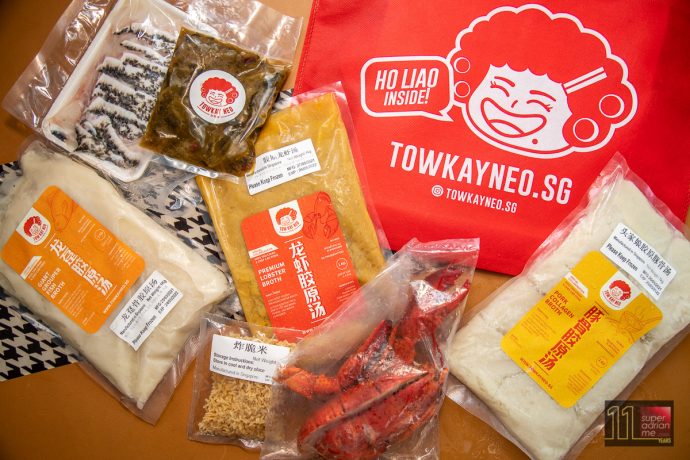 Natural ingredients are slow boiled for over 12 hours without MSG and preservatives. These broths are hygienically manufactured in an ISO 22000-certified food production facility in Singapore and then packaged in 1 litre packs and efficiently frozen using immersion cooling. These broths remain fresh in the freezer for a year.
| Gourmet Broth Flavours | Price for 1kg | Description |
| --- | --- | --- |
| Premium Lobster Broth | S$28 | An aromatic and robust broth made with the finest ingredients and boiled for at least 12 hours to a umami, rich broth with absolutely zero added MSG and preservatives. |
| Giant Grouper Fish Broth | S$26 | The Giant grouper fish broth is nutritious and big on flavours. It is an ideal choice for hotpot or steamboat soup base or for cooking other dishes such as noodles. No milk is used. |
| Collagen Pork Broth | S$22 | The collagen pork broth is thick, creamy and rich in flavour after being double boiled for over 12 hours. If you are using this for hot pot, you will need at least 2kg. |
And if you can't decide which broth to get. You can go for the Tow Kay Neo Trio Broth Deal at S$69.90 and get all three broths.
To make it convenient for diners at home, there are four Bundle Kits that come with the broth as well as fresh ingredients. Chef Cao Yong has come up with easy recipes for the Lobster Pao Fan Bundle Kit, Sichuan Poached Fish Bundle Kit, Collagen Hotpot Bundle Kit and Giant Grouper Fish Head Steamboat Bundle Kit.
"We wanted our Bundle Kit to be a convenient way to inject excitement back into weeknight meals. You will find every recipe easy to follow and every dish you cook irresistibly flavourful."

Maureen Ow, Food Writer, Miss Tam Chiak
Lobster Pao Fan Bundle Kit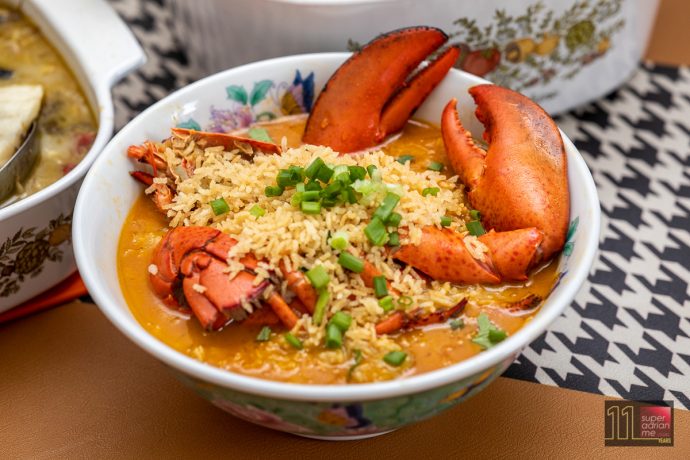 The Lobster Pao Fun Bundle Kit comes with a pack of Premium Lobster Broth, one fresh Boston Lobster and Crispy Rice Puffs. And this is priced at S$45.90. Additional lobsters can also be purchased at S$19.90 per piece.
The recipe calls for ginger slices, sesame oil, hua diao wine, white pepper, chopped spring onions and a bowl of cooked rice to be added. Add the crispy puff rice last when you are ready to eat.
Sichuan Poached Fish Bundle Kit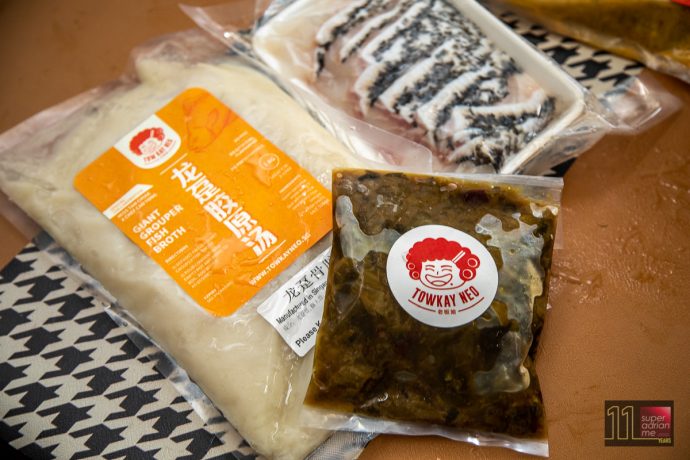 Sichuan Poached Fish Bundle Kit was my favourite of the three broths. The kit comes with 1kg of Giant Grouper Fish Broth, fresh giant grouper fish slices (300g) and preserved mustard and is priced at S$42.90.For S$18.90, you can add on another 300g of giant grouper fish slices.
The recipe recommends you to add some fried dried chilli and coriander into the broth for extra dimension into the flavours and experience. We added half a packet of the preserved mustard to the boiling broth and a generous serving of giant grouper fish slices.
Collagen Hotpot Bundle Kit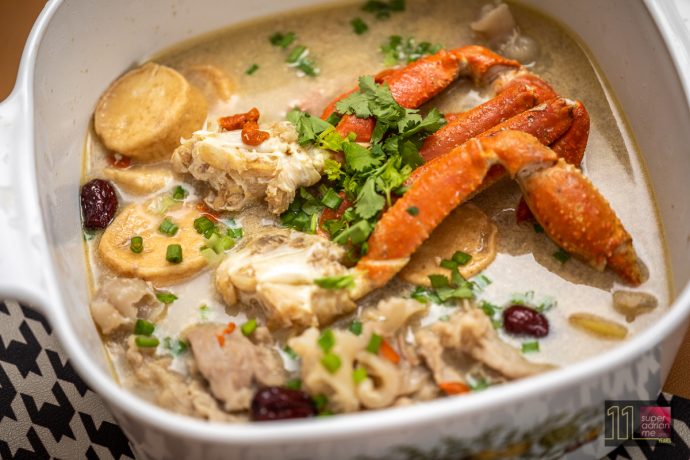 The Collagen Hotpot Bundle Kit comes with 2 packs of Collagen Pork Broth, 2 packets of Spanish Iberico pork collar and a pack of fresh prawns and is priced at S$56.90. We didn't get the bundle kit. Instead, we added added what could find in the freezer. There was fresh barramundi fish maw, King Crab legs, cheese tofu and some shabu shabu beef slices. We followed the recipe in towkayneo.sg and added red dates and wolfberries. And that made a perfect soup for dinner.
Visit towkayneo.sg for more information or to order.