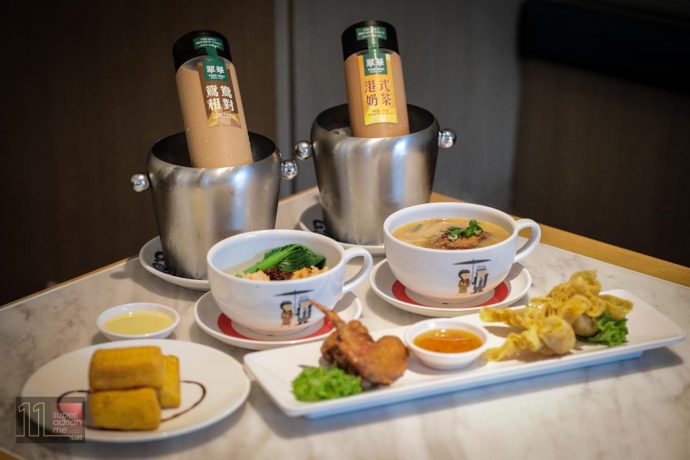 Tsui Wah has launched its Signature Afternoon Tea Set. Available on weekdays for dine-in and takeaways from 2.30 pm to 5.30 pm at the Clarke Quay outlet. Not available during public hoildays. The Clarke Quay outlet is Singapore's first Tsui Wah outlet which opened in 2018.
Public Holidays are excluded. Two sets are available. Both sets feature different mains but similar accompanying drinks and sides. Sides include Deep Fried Wanton, Chicken Wing, Savoury French Toast Bites and a choice of two hot drinks. Order Yuen Yeung coffee or tea, milk tea, coffee or tea with condensed milk and Tsui Wah's Signature Coffee. Iced Drinks are also available at an additional charge.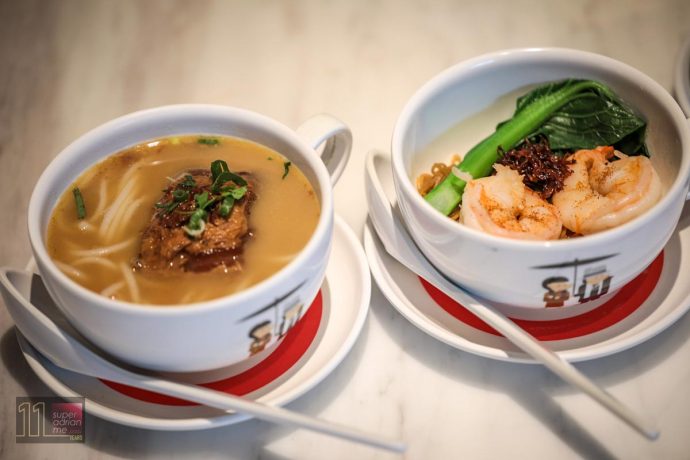 Set A is priced at S$18.80++ for two people. The mains include King Prawn in XO Sauce with Tossed Noodles XO and Kagoshima-Style Braised Pork Cartilage in Fish Soup with Mixian. I enjoyed both noodles. The noodles are al dente with a springy bite reminiscent of the noodles I ate in Hong Kong. King Prawns are huge. For the picquant soup noodles, pork cartilage is braised till tender and served with a mixian in fish soup.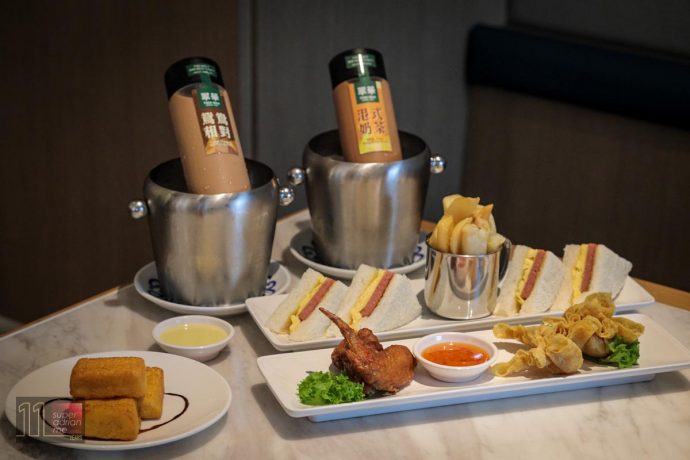 Set B is priced at S$14.80++. If you prefer sandwiches instead of noodles, this set comes with Luncheon Meat and Scrambled Egg Sandwich and French Fries.
If you are looking for other afternoon tea options, check out these other options around Singapore –