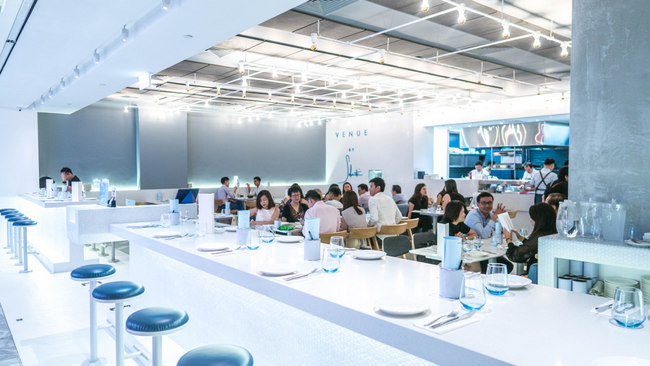 A refuge for food lovers in the heart of Singapore's business district is the freshly minted OUE Dowtown. Aside from known names making their mark on the place, it is the return of Chef Sebastian Ng (formerly of Ember) that has me excited. It has been a long two years since his hearty French-styled cooking with Asian flavours has left our dining tables. Now he is back with his signatures, including the incredible sakura ebi angle hair pasta, and a whole lot more favourites at VENUE at Sebastian.
Start With…
Alongside Chef de Cuisine Jonathan Lee (formerly head chef at Artichoke), he brings to us a menu of easy-going meals, meant to be shared and enjoyed over conversations.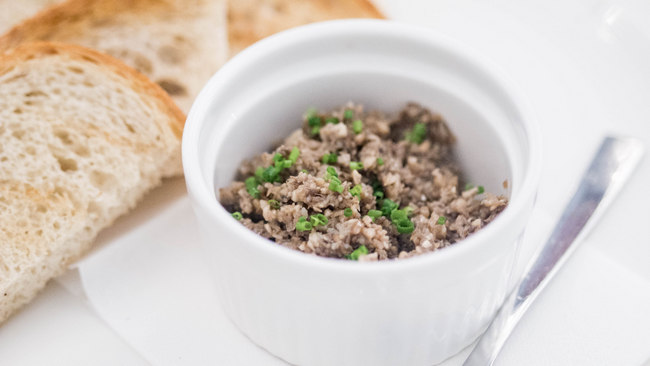 The menu comes in a order-chit sheet, where diners can simply tick off their orders. It changes every day, slightly, depending on what new ingredients or dishes the chefs feel like experimenting with that day. There is even dry-aging cabinet at the front, which the chefs hope to bring to our dining tables very soon.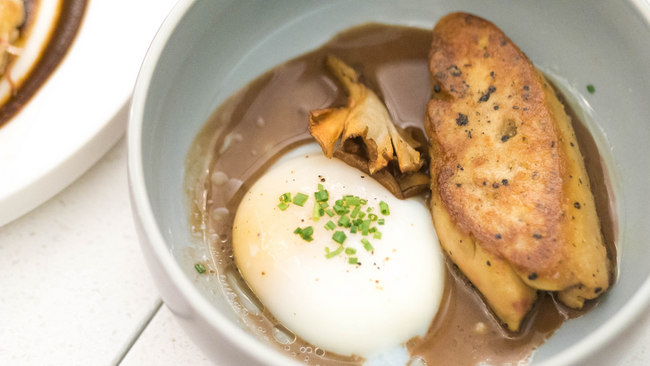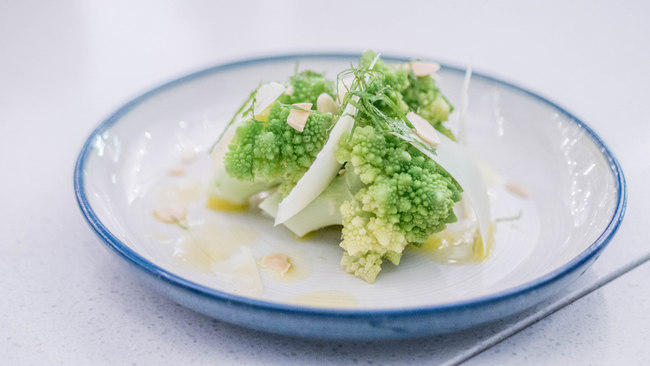 Famished, I went in straight for the kill with some Pan-seared Foie Gras with a poached egg and maitake mushrooms served with cep sauce (S$24). The earthy maitake and cep mushrooms worked together with the egg whites to take away the greasiness of the fatty liver, leaving you with a playground of flavours and lavish texture on your tongue. A great follow up would be the refreshing crunch of Chilled romanesco served with lemon vinaigrette, almonds and shavings of parmigiano reggiano (S$12).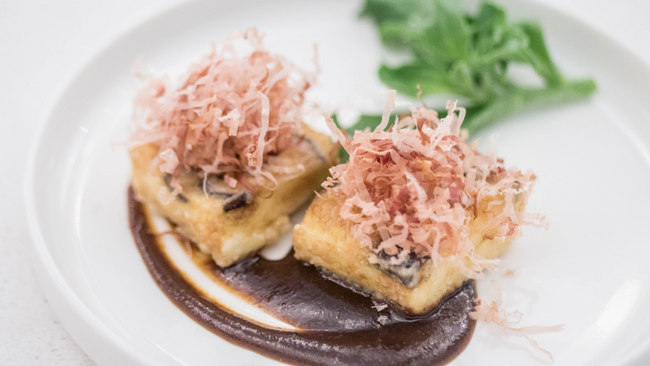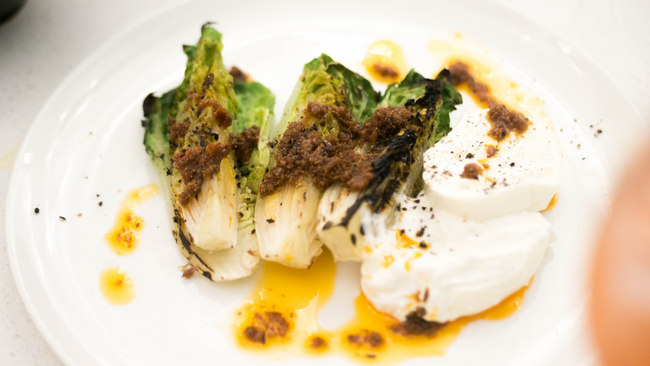 Or, you could slowly segue into the Crispy home made tofu served with foie gras-mirin sauce (S$14). Regulars of Ember may remember this, and for good reason. Once again, the kitchen has shown their talent in making perfectly balanced sauces. Which is also why their Grilled Spanish gem lettuce served with burrata and mentaiko vinaigrette (S$19) was such a hit with me. A delightful hint of spice and the distinct savory flavour we all love mentaiko for joins the otherwise plain gem lettuce and creamy burrata for a satisfying starter.
Asian influence, done right.
Follow with a hearty soup…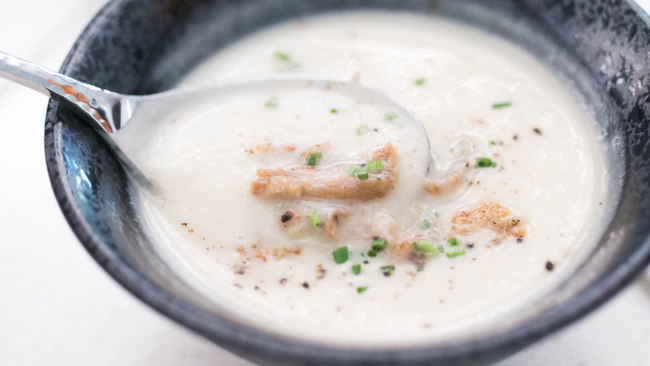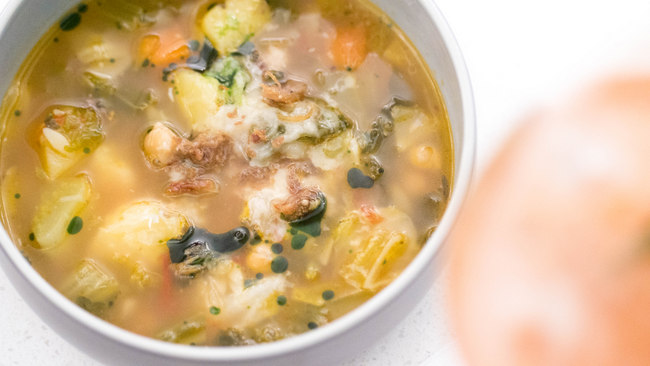 Before moving on to the big boys, there is the Jerusalem artichoke soup with crispy duck (S$8) and a hearty Minestrone (S$8). I adore the former. Not simply because I love the sweet, nutty flavour of the artichoke, but also how the crispy duck added another layer of fun to it. Always great roasted or sauteed and served with meat, this soup is an elegant take on the classic combination.
Then, some pasta…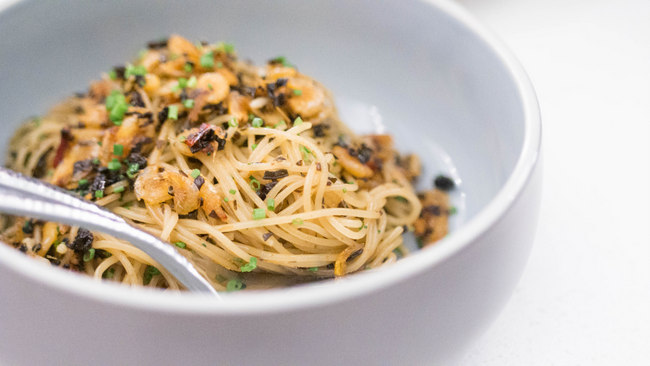 The best time to dine at VENUE by Sebastian will always be during dinner service. Pastas are only served then, including the sakura ebi angel hair pasta (S$27), served warm. There is a reason why regulars crave it, and why it continues to be a hit on the new menu. The ideal balance. Sweet and salty, the crisp sakura ebi joins the unique umami of the konbu, amplified by the tickling of taste buds by the chili. Thoughtfully, Chef Sebastian keeps a bit of bite in the angel hair (a tricky skill). The whole combination just keeps you coming back for more.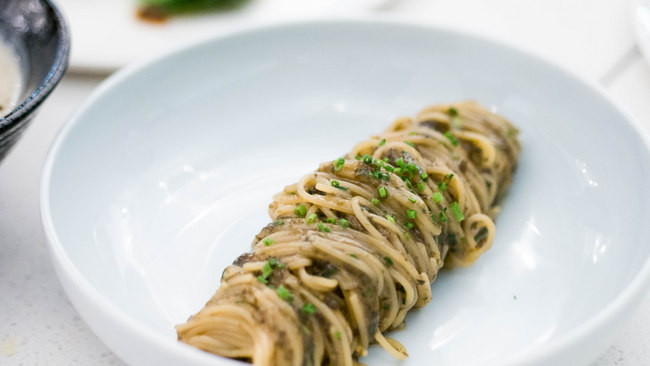 Not playing second fiddle to the famed dish is the cold pasta with konbu and truffle oil (S$23). The versatile konbu returns, with a light splash of truffle oil. Just enough to get you salivating. A simple dish, that needs nothing more than you licking the plate clean.
And, a little protein.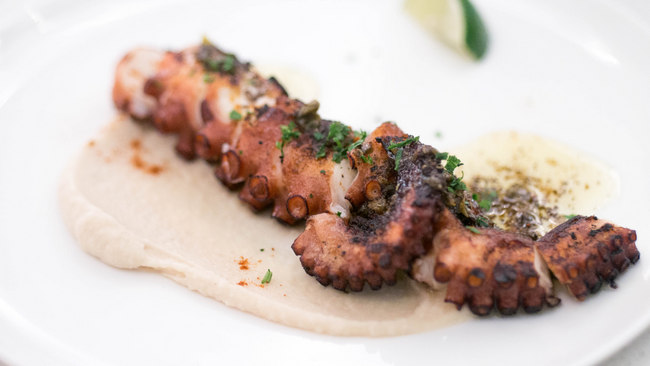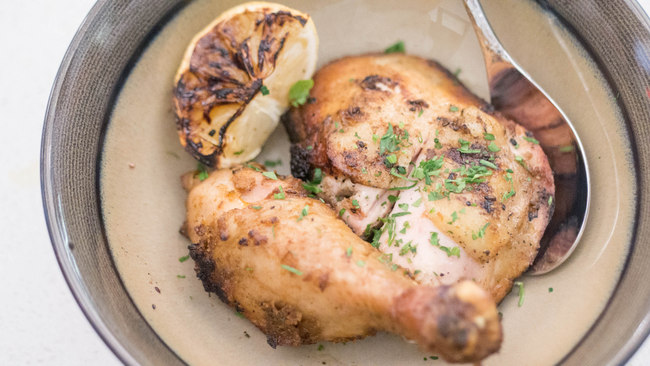 If I had to pick from the long list, it would be the wood-grilled chermoula chicken with lemon (S$15/leg) and the Chilean seabass served with a  mushroom and bacon ragout and truffle yuzu butter sauce (S$36).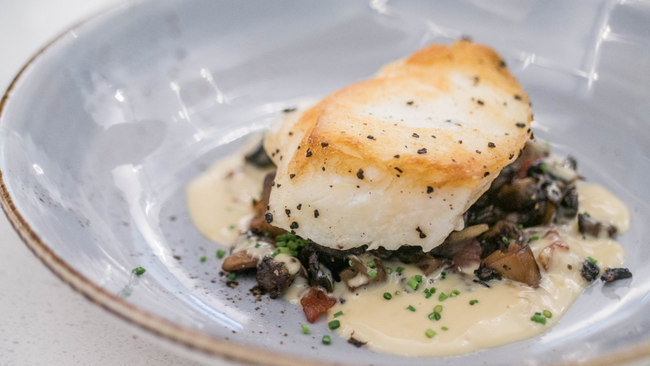 Marinate for two days prior to a slow grill, the blend of herbs worked beautifully into each bite of the tender, juicy chicken leg. There is something incredibly homely about this dish. I wished there was a whole chicken version of this on the menu. The star of the show, however, was the seabass. Another Ember signature that stood strong against the test of time. What really made the dish was that luscious truffle yuzu butter sauce, caressing each bite of seabass and ragout.
Save some room for desserts.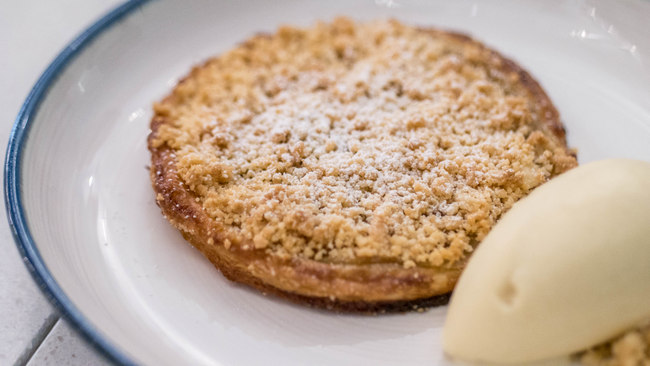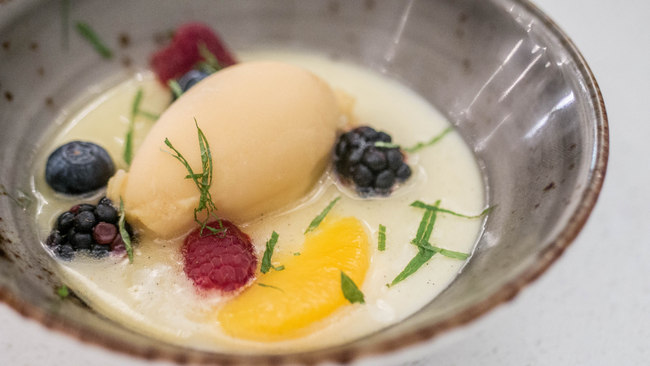 As for desserts, the Spiced Panna Cotta and bloody orange sorbet (S$12) gets my vote of confidence. A light yet comforting dessert, with the tart bloody orange sorbet keeping it fresh. The comforting blend of spices, perhaps cinnamon, cardamon, cloves and nutmeg is a nice contrast to the usual version.
Or, if you're there just for a drink.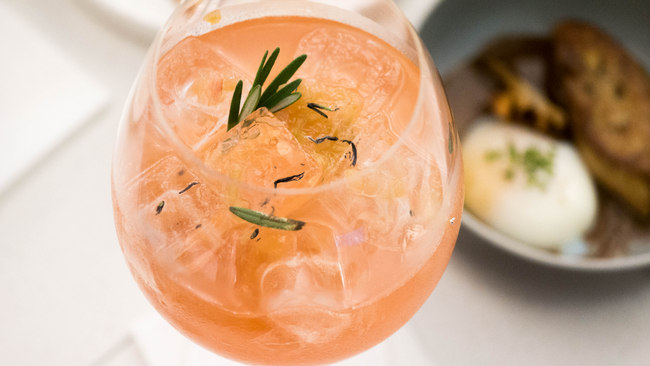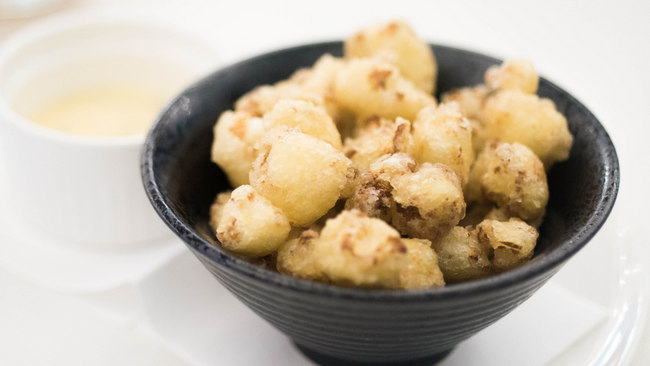 While it opens for service only during lunch and dinner, there's no stopping you from having a couple of drinks with friends and colleagues. The whole idea is a casual, sharing plates, after all. They currently only have three cocktails, with the Red Riding Hood (S$16) leading the pack as a summer must-have. Their main poison of choice are wines, evident by a rather extensive list of bubblies, whites and reds. All the plates mentioned are perfect as "bar bites", but you can't miss out on the Cauliflower fritti with spicy mint aioli (S$10).
VENUE by Sebastian is located at Downtown Gallery 6A Shenton Way, Unit 01-02 Singapore 068815.
Tel: +65 6904 9688