Asia's 50 Best Restaurants has announced the list of venues voted between positions 50 to 100 ahead of its live awards ceremony. The awards ceremony will be held at Resorts World Sentosa in collaboration with destination partner Singapore Tourism Board on 28 March 2023. Stay tuned and watch the awards ceremony on 28 March at 8.25 pm Singapore time on https://bit.ly/WatchAsias50Best23.
An influential gender-balanced group of over 300 food writers and critics, chefs, restauranteurs and regional culinary experts voted to come up with this year's list from 17 cities.
Hong Kong leads the rankings with eight places including three new entries including Yong Fu (54), Ando (61) and Estro (62). The other entries include Ta Vie (53), 8 1/2 Otto e Mezzo Bombana (70), Sushi Hare (97), Xin Rong Ji (99) and Vea (100).
Tokyo is represented by six restaurants including new entries Esquisse (67), The Pizza Bar on 38th (80) and Hommage (91). New entrant L'evo (60) is the first ever restaurant from Toyama to make the list.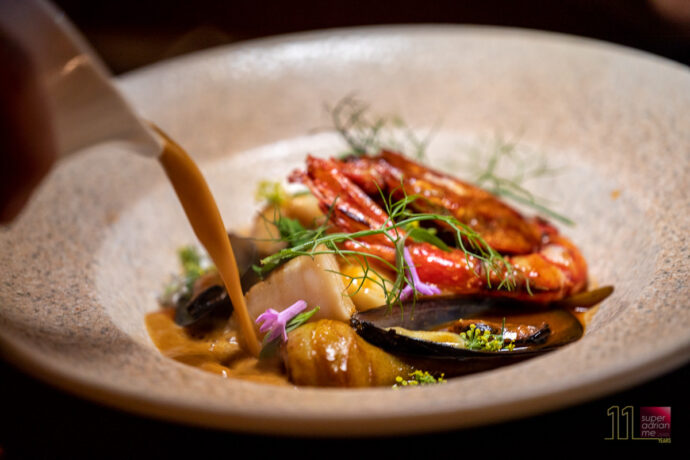 Singapore and Bangkok both have six establishment each. Singapore restaurants include Thevar (56), Lolla (63), Nae:Um (83), Jaan by Kirk Westaway (84), Claudine (85), Summer Pavillion (86). Both Nae:um which serves modern Korean cuisine and Julien Royer's French neo-brasserie Claudine are just over a year old.

In Bangkok, the restaurants include Côte by Mauro Colagreco (71), Wana Yook (72), Lerdtip Wanghin (73), Gaa (81), Samrub Samrub Thai (82) and Nahm (98)
Kuala Lumpur has two entries – Eat and Cook (79) and Nadodi (91) while Jakarta is represented by August (95) which is the recipient of the American Express One to Watch Award 2023.
Seoul marks its presence on the list with three spots including Joo Ok (51), and new entrant Eatanic Garden at Josun Palace (68).
"This is the third year that we are unveiling the 51-100 list as a precursor to the grand countdown. It is really exciting to see the ever-expanding showcase of culinary excellence in Asia. With 17 new entries and spanning 17 cities, we hope the extended list provides added inspiration for gourmets around the world as they embark on their gastro-itineraries once more." 

William Drew, Director of Content at Asia's 50 Best Restaurants