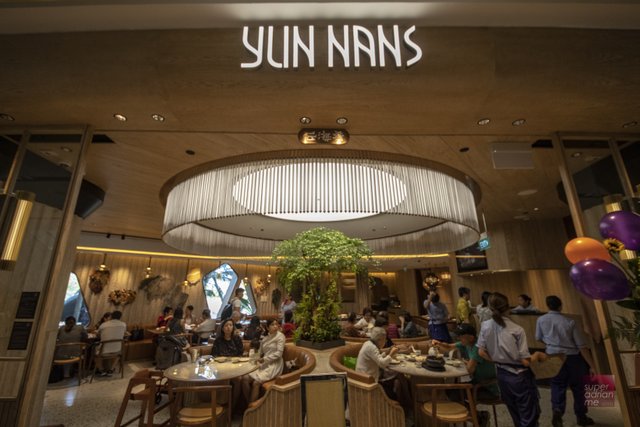 The world's largest Yunnan F&B Chain has opened its first outlet outside of China for in 10 years at Jewel Changi Airport. And it does not disappoint.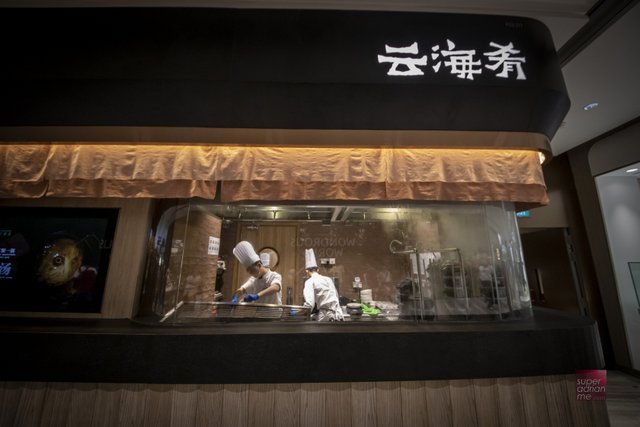 Known as 云海肴 in over 150 outlets in China, the Singapore outlet is called Yun Nans and is located on level 2-217. It is not difficult to miss the outlet. A show kitchen on the outside lets you look in at how they prepare their signature Steam Pot Chicken Soup.
Yun Nans can accommodate 78 people and proved to be a pleasant surprise when we were there to taste their food. A private room is available should you prefer to dine in private.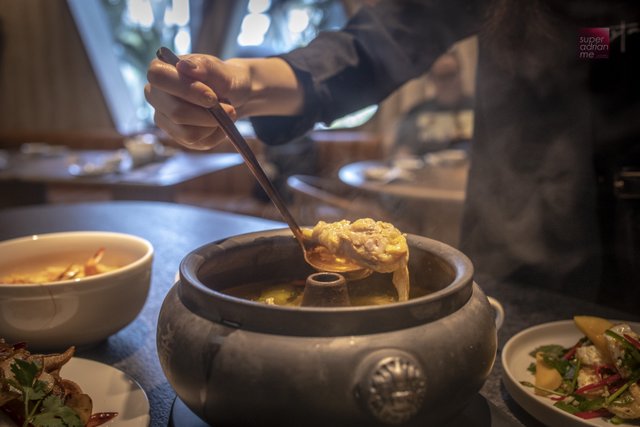 We highly recommend the signature Steam Pot Chicken Soup (S$23.90). No water was added into the ingredients to prepare this soup. Instead, black feet chicken and wolfberries are pressure steamed for three hours which culminates with a pot of clear, delicate and nourishing soup that has a robust flavour that is not greasy.
The pot of soup is served with a plate of bean sprouts where you can remove the chicken meat from the soup and sprinkle a special sauce over to eat with. This adds flavour to an otherwise tasteless chicken where the essence had already transferred to the soup during the pressure steaming process.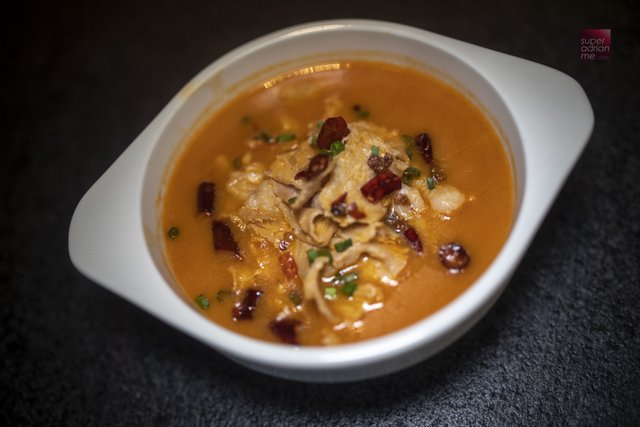 Another dish that piqued our interest was the Poached Pork Collar with Pickled Chilli (S$16.90). The pork collar is poached in a spicy-sour broth using Yunnan's pickled chilli. The flavours are not overpowering which is good for people who can't take overly spicy food.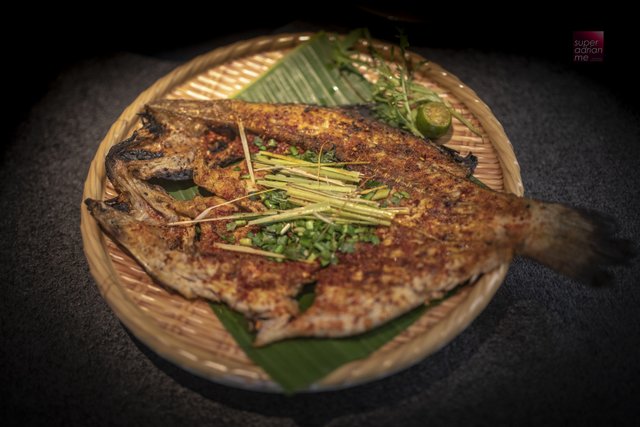 The Grilled Seabass with Lemongrass (S$22.90) is another one I would order when I next visit. The whole sea bass is marinated with six types of spices including lemongrass, chives, Yunnan wild coriander and chilli padi. After which it is grilled over charcoal and served with an in house chilli seasoning mix.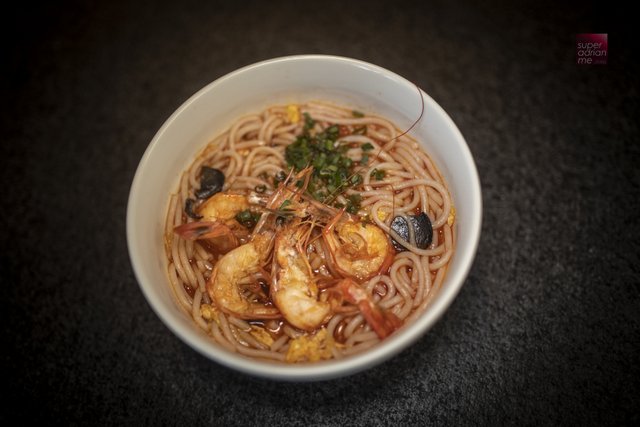 And if you are dining alone, have a bowl of Truffle Rice Noodles in Prawn Broth (S$13.90). Vannamei prawns are served with rice noodles manufactured with only spring water and rice in a unique 18-step technique in a factory in Yunnan; and shaved black truffle from 2500 – 3000 m above sea level in Yunnan. The stock is made from simmering fresh tiger prawns for at least an hour and a half. This dish is inspired by the Singaporean prawn noodles, and it is a new creation by the head chef.