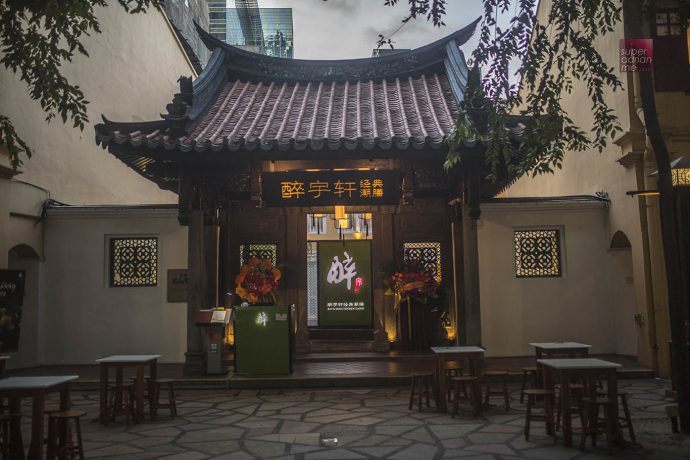 Zui Yu Xuan Teochew Cuisine by JUMBO Group of Restaurants opened its second outlet at Far East Square in April this year. Its first outlet is located within the 174-year-old Chui Huay Lim Club on Keng Lee Road. The Far East Square outlet found its home within a two-storey heritage building, a National Heritage Board gazetted historic site. The second floor has six private rooms which can seat six to 25 guests and are fully equipped with KTV suite facilities. So you can sing while you dine.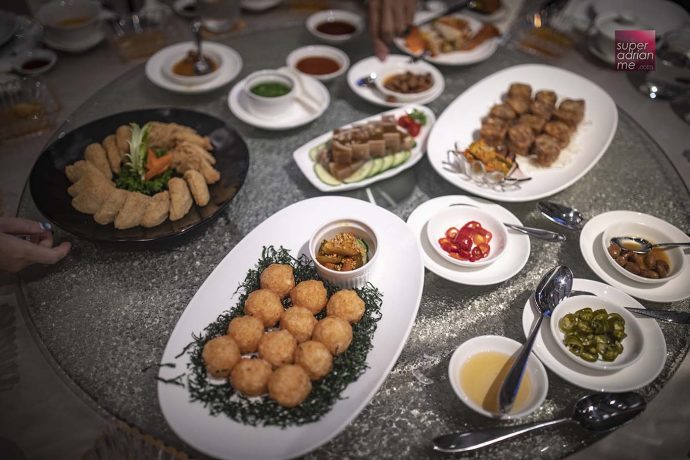 Enjoy Teochew appetisers such as the deep-fried 'ngoh hiang' (S$13 per portion of six pieces), deep-fried home-made fermented 'Puning' beancurd (S$12 per portion), pig trotter terrine (S$13 per portion) or the deep-fried prawn balls (S$22 per portion).
Geoduck Clam blanched with superior broth

Teochew 'Puning' Fermented Bean Chicken

Teochew Oyster Omelette

Crispy Fried Sea Cucumber and Shiitake Mushroom with Abalone Sauce

Pomfret & Rice Boiled Teochew Style with Dried Shrimp and Crispy Rice
One of my favourite dishes is the Geoduck clam blanched with superior broth (S$16.80 per 100g) which is also available with Soon Hock instead. This new dish is only available at this outlet.
The piquant Teochew 'Puning' Fermented Bean Chicken (S$22 for half or S$40 for whole) is another order you should order. If you like the gooey style of oyster omelette, then order a portion of it at S$13 per portion. A portion of the pomfret and rice boiled Teochew style with dried shrimp and crispy rice serves eight to ten people. It is priced at S$108 per portion.
Teochew Muay is available during weekday lunch excluding public holidays. Enjoy a selection of over 30 dishes including Braised Pig Intestine and Pork Belly with Preserved Mustard Plant (S$12), Deep Fried Mackerel Fillet (S$10) and Deep Fried Homemade 'Puning' Beancurd (S$12)