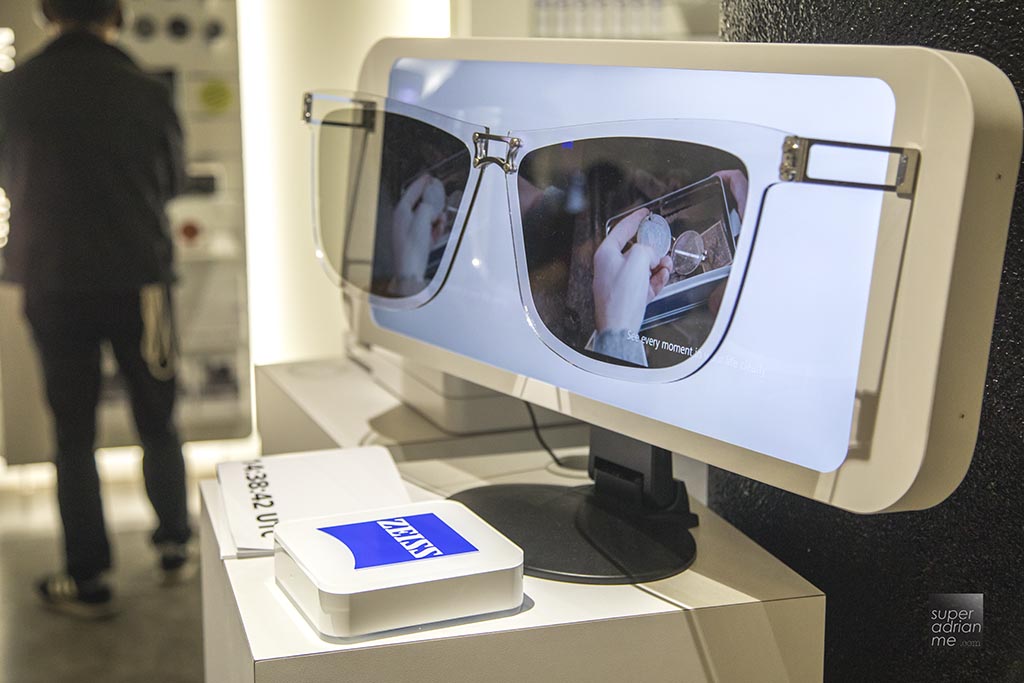 German brands have been synonymous with EFFICIENCY, QUALITY and RELIABILITY.  There are so many German brands that we are familiar with.  Take the German car brands and you can name Mercedes-Benz, BMW, Volkswagen, Audi and Porsche. Then there are also Siemens, BASF, Bosch, Braun and Osram amongst other technology. In the travel space, there's Lufthansa, Germany's national airline which was recently certified the SKYTRAX 5-star airline rating just this month, and Rimowa, the global leader in high-quality luggage which has become the first German Maison of the LVMH Group since October 2016. Not forgetting the Montblanc leather products and writing instruments, the smart Hugo Boss suits as well as the comfortable Adidas and PUMA lifestyle and sportswear brands.
I use a Braun electric shaver that has lasted me for many years. Its durability means that there are still no signs that this electric shaver needs to be replaced any time soon. I also rely daily on one of two trusty pairs of glasses with ZEISS Spectacle lenses that keep out the sunlight when I am on the go, addresses my short and long-sightedness and allows me to drive safely at night.
I took a look at Interbrand's ranking of Best German Brands in 2015 and realised that I could recognise over 50% of the top 50 German brands in there.
However, quality and reliability come with a price. The research and development put in place to produce a product is one such reason why a premium is charged for many of these German brands.
ZEISS – The Future of Optics 2017 in Berlin #ZEISSfuture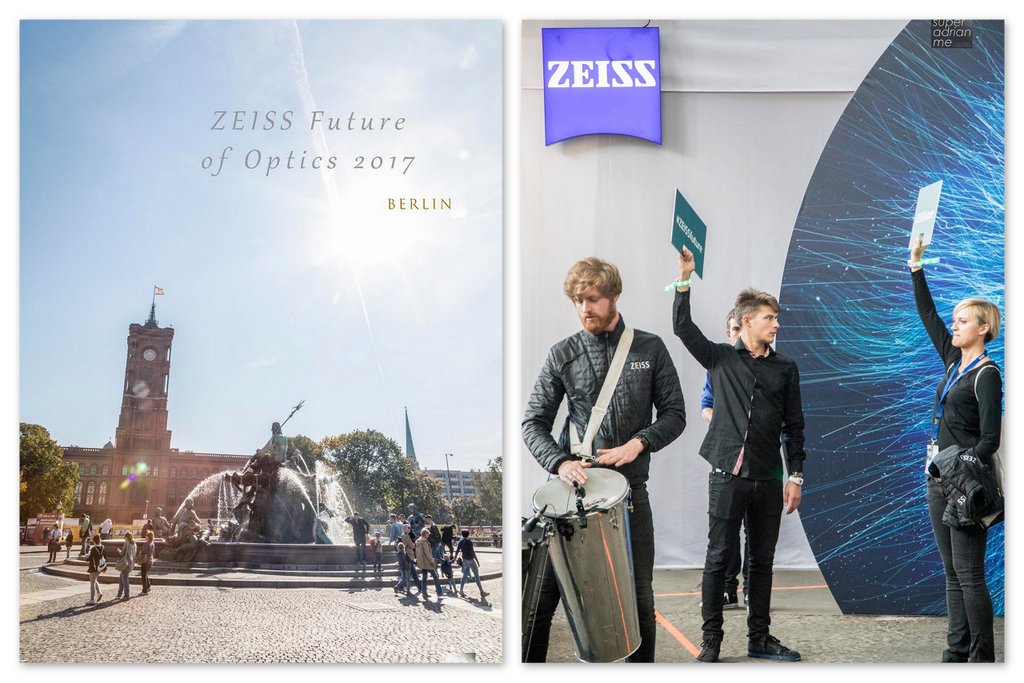 In September this year, I attended the ZEISS Future of Optics Convention 2017 in Berlin where some 1,600 eye care professionals from around the world convened in Germany's capital over four days to learn about the future of optics. I also had the chance to experience the sights and food of the city.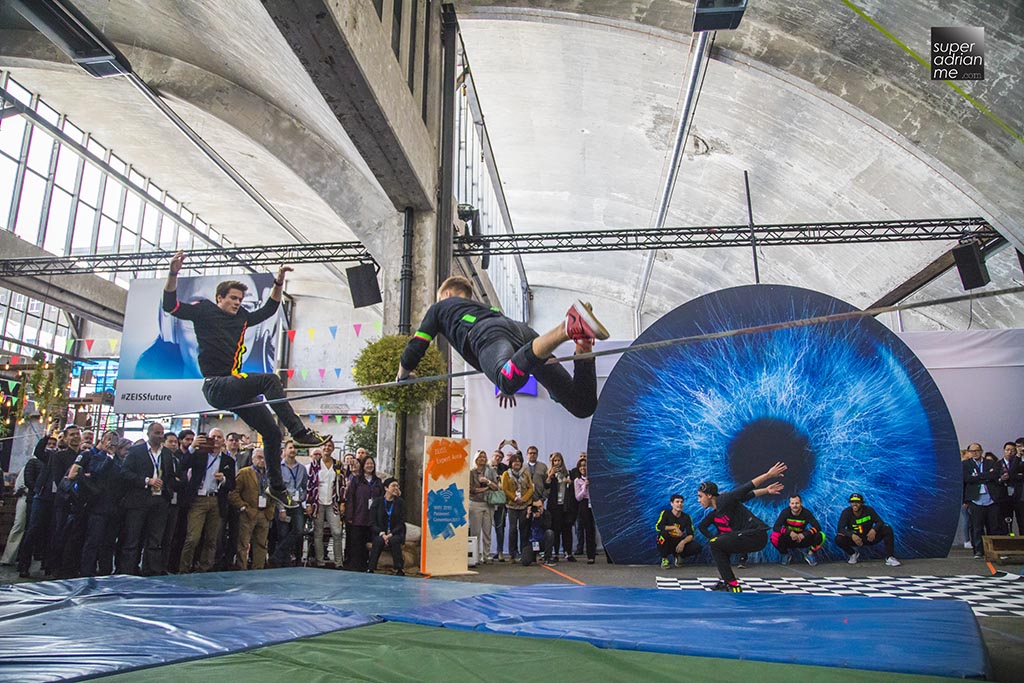 It also got me more aware about what ZEISS has been up to beyond just Vision Care and the amount of research and development has been put into ZEISS products amidst the high energy acrobatic dances, a quartet performing in a historic concert theatre at
WHAT I LEARNT ABOUT ZEISS
ZEISS is an optics and optoelectronics powerhouse with a large portfolio in consumer optics & vision care, microscopy & industrial metrology, semiconductor manufacturing technology and medical technology. In the consumer space, ZEISS has collaborated with big consumer brands and we picked three such collaborations to highlight.
SONY & ZEISS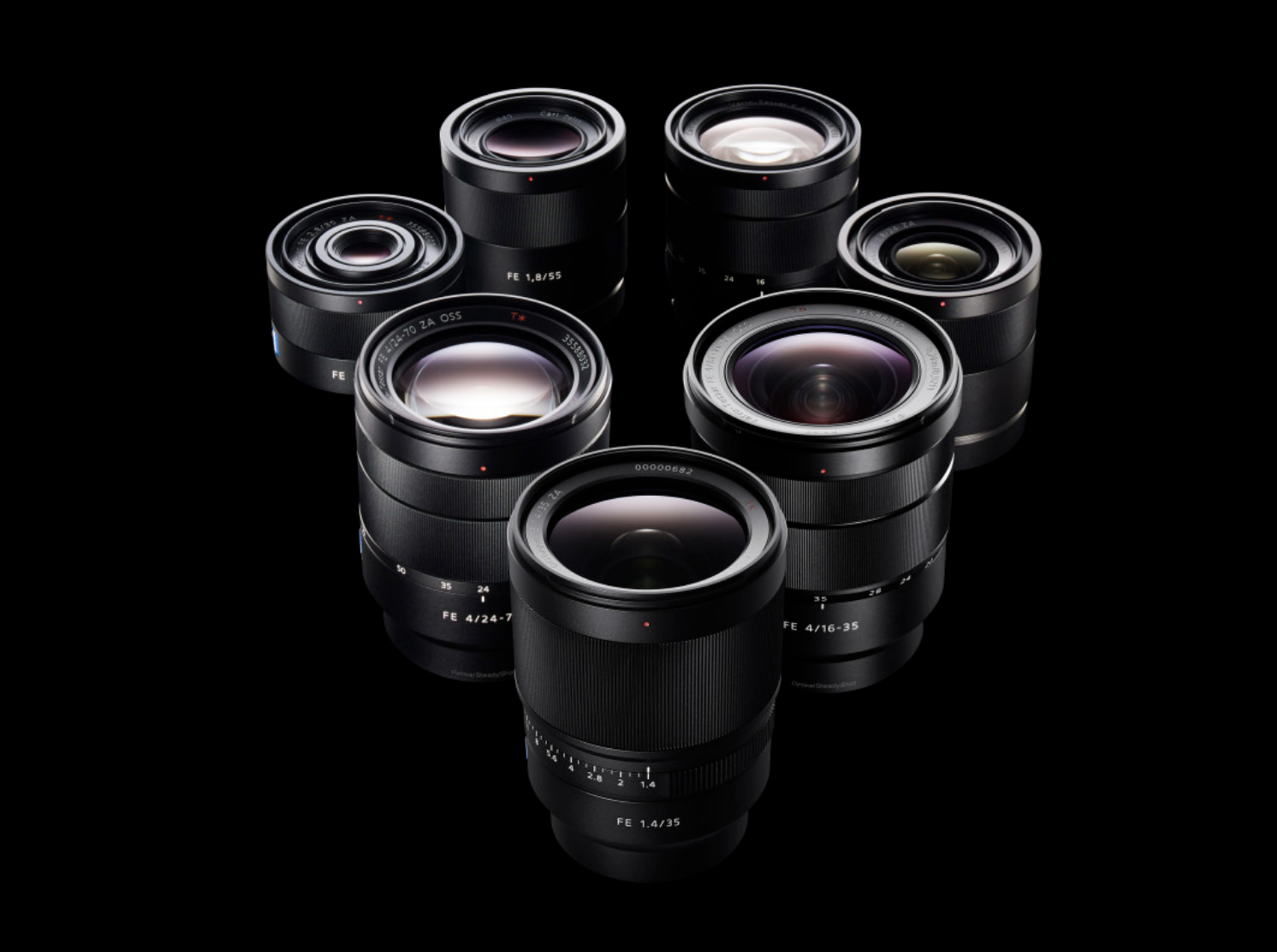 For those of us who are into photography, we would have also come across ZEISS camera lenses. There are a range of ZEISS camera lenses for Sony cameras that are fully compatible with all Sony E-mount cameras. These are priced from S$1,000 and above.
Sony also launched the first camcorder with a ZEISS lens in 1996. Since then, Sony has included lens-style cameras that can be attached to smartphones, the Cyber-shot, camcorders, Action and Music cams as well as interchangeable lenses. That is a partnership of over 20 years between the two powerhouses.
ExoLens and ZEISS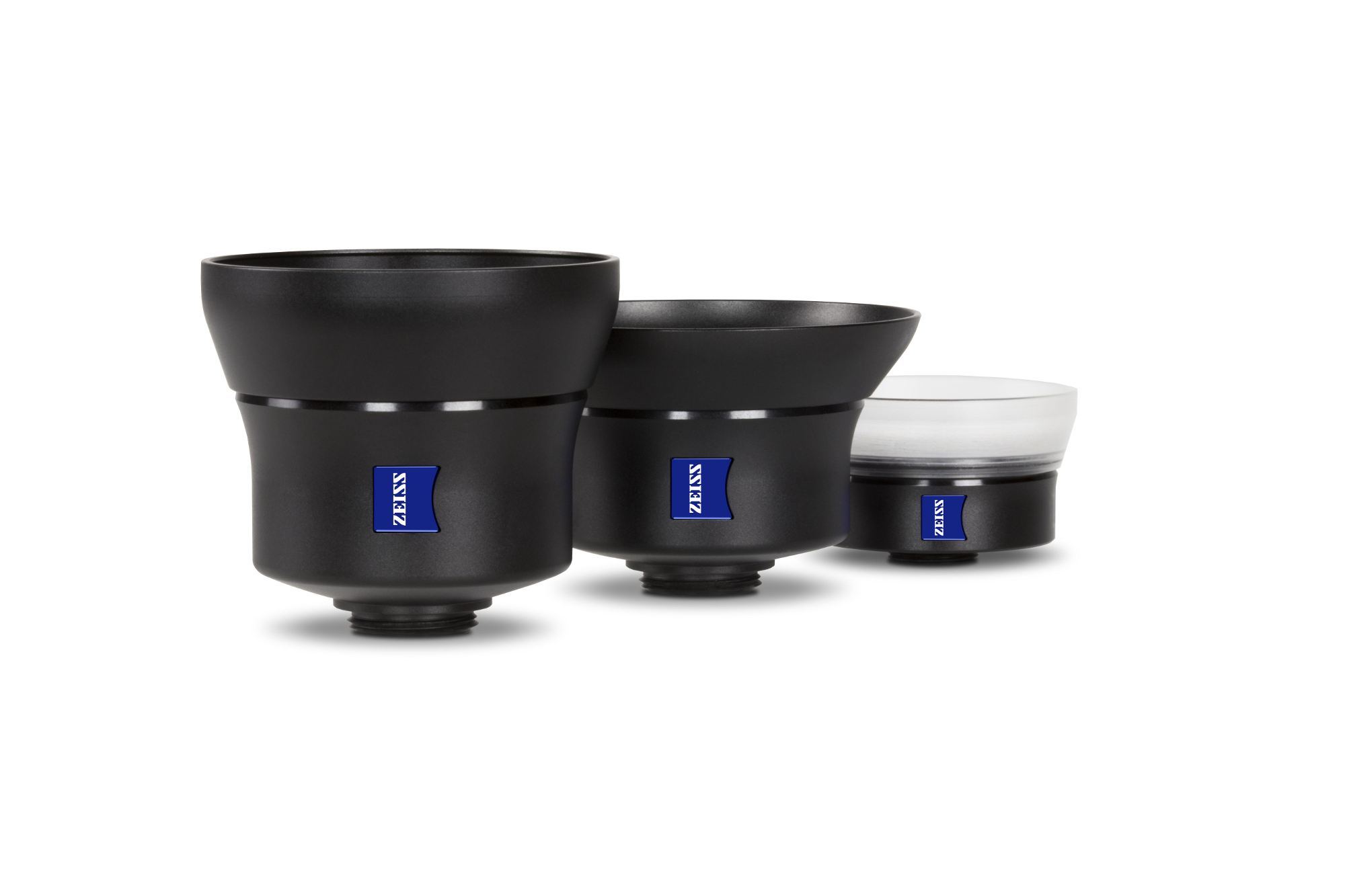 ZEISS has been working with the Fellowes Brand ExoLens since 2016 to develop accessory lenses for mobile devices. These lenses offer excellent optic properties with the proven T* antireflective coating from ZEISS that minimizes reflections on glass-to-air surfaces and improves the transmission of light. You can screw these lenses to a machined aluminum bracket that matches your iPhone. There are wide angle, macro or telephoto lenses. I use the wide-angle lens with an iPhone 8 for my travels. They are perfect for shooting in confined spaces such as the airplane or hotel rooms. Saves taking out my DSLR camera and lenses out which takes up too much space.
NOKIA & ZEISS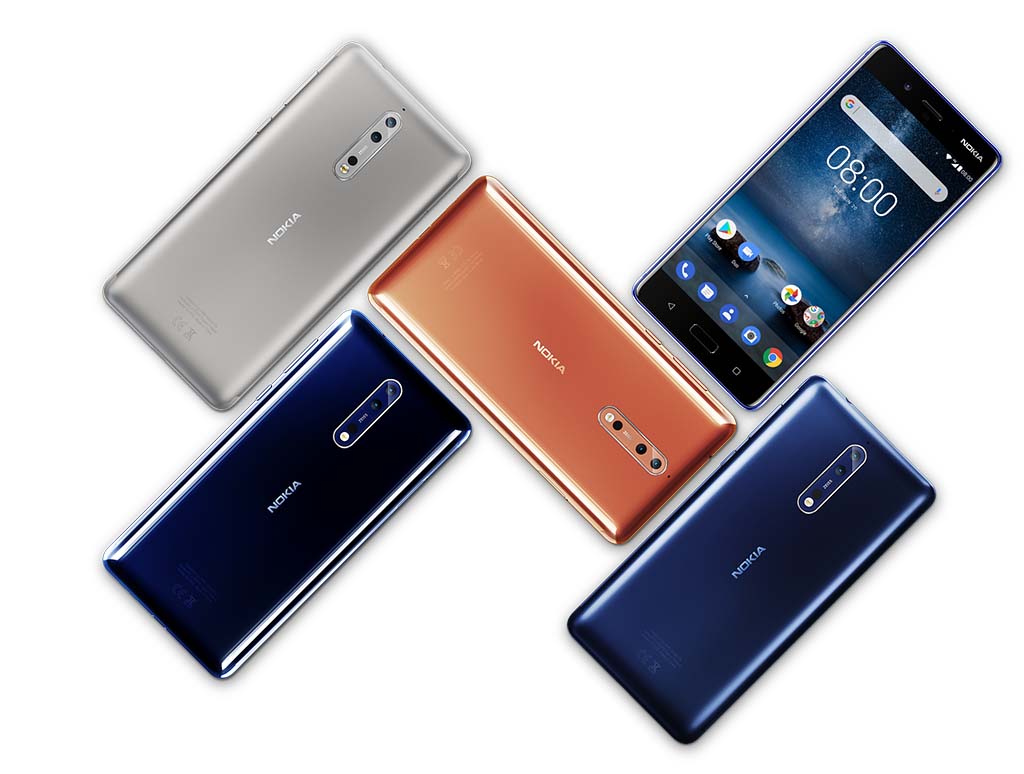 After the Finnish company HMD Global got the rights to produce NOKIA phones, it brought back the partnership with ZEISS camera lenses to produce a premium handset for the future, the Nokia 8. The Nokia 8 was positioned to be less selfie and more bothie. The Nokia 8 introduced the world-first in enabling dual-sight video to be live-streamed natively and in real-time to social feeds.
Both HMD Global and ZEISS have a joint ambition to advance the quality of the total imaging experience on smartphones spanning the entire ecosystem from software, services, through to screen quality, and optic design.
All About Your Eyes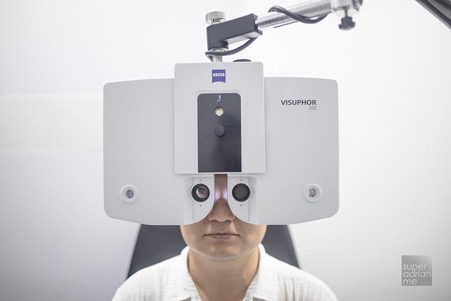 ZEISS's spectacle lenses portfolio offers something for all vision problem needs and at different pricing.
Single vision lenses are most commonly needed where they are used primarily for single power distance or reading. Progressive lenses are what I use because they allow me to see far and near clearly. Progressive lenses feature Digital Inside Technology which provides strain-free, clear vision on digital devices and good dynamic vision with fast focus at different distances.
Office lenses are specially designed for individuals working in the office with optimal relaxed and clear vision from near to intermediate distances. Office lenses are exactly what I need because I stare at two large computer screens, a tablet and my smartphone. And I suspect that most people will require office lenses as well.
More commonly introduced these days are the Digital lenses. These lenses are perfect for individuals experiencing near vision discomfort in this digital world where we spend a lot of time looking at our smartphones or tablets.
DriveSafe Lenses
are useful as an everyday lens for people who drive frequently, reducing perceived glare and allows easier focus switching between the dashboard and mirrors.
We worked with ZEISS last year when they first launched Drive Safe Lenses
.
ZEISS EnergizeMe Spectacle Lenses is the latest in the range for contact lens wearers. It helps to refresh tired eyes and prevent further eyestrain after taking out the contact lenses.
EnergizeMe Spectacle Lenses

If you are a contact lens wearer, you'll understand how your eyes can get tired after a long day of using the computer and digital devices. You probably have your own spectacles that you switch to in order to relax your tired eyes. Did you know that conventional spectacle lenses are not made to provide the required level of refreshment to contact lens wearers' eyes?
Not until ZEISS launched the EnergizeMe Spectacle lenses which comes with a new lens design for a wide field of view and comfortable vision. The lens also combines ZEISS Digital Inside Technology to give you a sharp, strain-free vision and ZEISS DuraVision BlueProtect, a coating that reduces digital dazzle and eye strain from near and far focusing.
Digital Spectacle Lenses
 ZEISS Digital Spectacle Lenses help you stay fresh, fit and offer a focused vision all day long when using digital devices. Tests have been carried out on smartphone and tablet users and over 90% were satisfied with the reduction in the symptoms of strained or tired eyes by a factor of 4.
The lens is designed to support close-up vision for digital devices. A large distance zone on the lens matches the visual behaviour of non-spectacle wearers or single vision wearers. It also features a compressed corridor for rapid transition into the near power.
These lenses help your eye focus more easily. Other benefits include stress and strain-free viewing throughout the day, easy adaptation for unaccustomed eyes and can be used from morning until night.
Your eyes deserve the best. And it is good to know that ZEISS products are produced with stringent quality controls. Extensive research and development ensure the precision quality and optics. ZEISS lenses undergo a long curing process to ensure the best optical properties are produced.
Win When You Purchase ZEISS Digital Inside Technology Lenses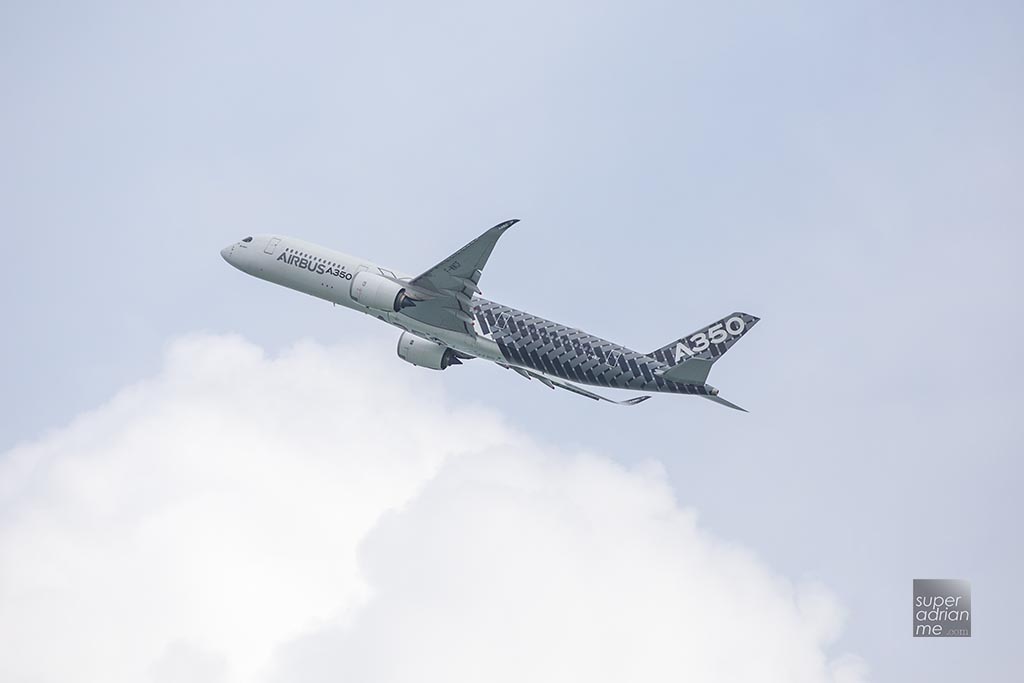 Prepare your eyes for the digital world with ZEISS Digital Inside Technology. When you purchase any ZEISS Lenses with Digital Inside Technology before 15 February 2018, you stand a chance to a pair of return economy air tickets to Germany or one of ten S$250 shopping vouchers. Visit www.zeiss.com.sg/digitalready for more information.
This article is sponsored by ZEISS.