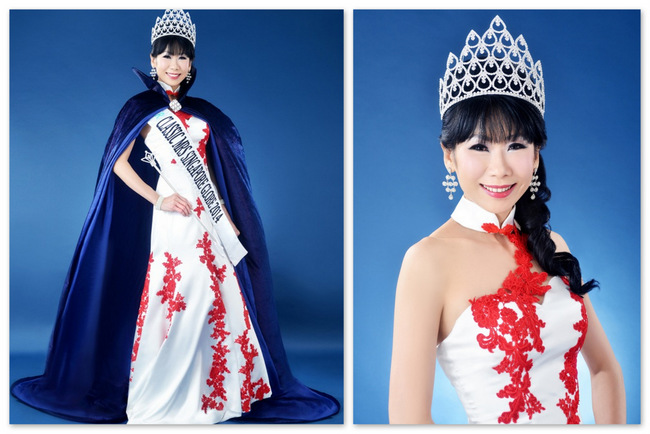 The Mrs Globe pageant has a contest for ladies 50 years "young" called Mrs. Globe Classic. We asked the same questions (given to the younger Mrs Singapore Globe in an earlier interview) to our Classic Mrs Singapore Globe 2014, Mrs. Sumini Sakri who is 53 years old and has two children who are in their twenties.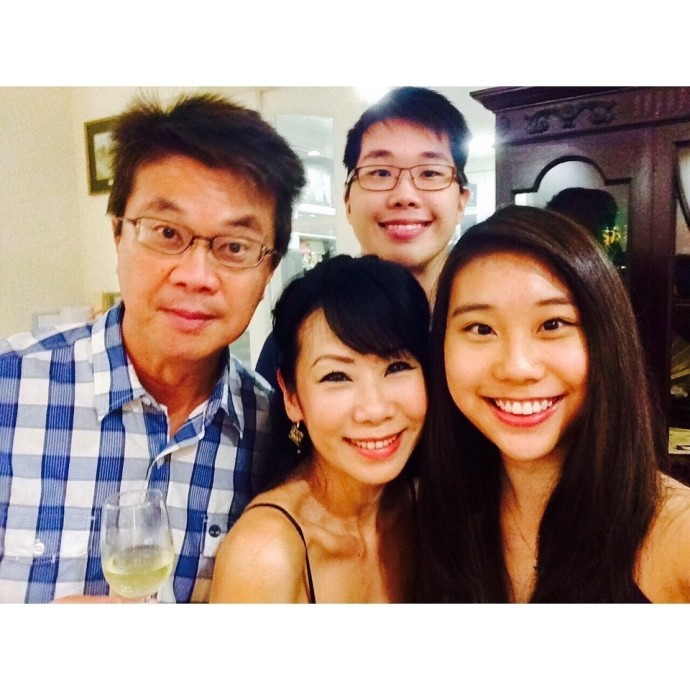 She works as an administrative officer and describes herself as friendly, caring, sociable and perceptive. In March 2015, she represented Singapore in Las Vegas and came in as a second runner-up winner, plus a subsidiary award for Mother of the Year.
What is your favourite food, either at a restaurant or a dish you can cook at home?
Sakura ebi capellini at Iggy's, a simple dish flawlessly executed with phenomenal flavour which never fails to titillate my palate.
What is your favourite holiday destination and why?
Melbourne, as my son and relatives are staying there. I love kayaking in the nice cool weather, shopping at the quaint boutiques, exploring numerous cuisines at interesting restaurants and sampling exquisite wine from the surrounding vineyards…. What more can one ask for?
What is favourite tech gadget?
My Garmin GPS, I can always rely on it to bring me to any destination on time without getting lost.
Have you watched 50 Shades Of Grey? If yes, what do you think of it? If no, do you have any objection to the movie?
I missed the chance to watch Fifty Shades of Grey when it was showing here due to busy schedule. I have totally no objection to the movie. The novels have created such buzz and excitement worldwide. I just wonder if it is as intriguing and entertaining as the classic movies Nine and a Half Weeks or Wild Orchid.
If you had a pet, what sort of pet will it be and why?
I have a pet dog which is a toy poodle named Button. He is the sweetest darling and we simply adore him. He is like my shadow and follows me everywhere. I hug and kiss him all the time and in return he gives me endless joy and happiness.
Who is your favourite fashion designer and why?
I have many favourite fashion designers, one of them is the Singapore born and London based Ashley Isham. I love his signature draping and strong tailoring and admire his distinctive blend of high-octane glamour and contemporary styling. He is particularly skilled in the art of creating pieces for pure spectacle and indulgence. His gowns exudes elegance, opulence and magnificence which are absolutely gorgeous.
Name one person who is your source of inspiration and how he/she has influenced your life?
One of the persons who had great impact on my life would be my late grandmother. She became a widow at the young age of 30. She single-handedly brought up her 8 children by selling homemade cakes during the turbulent war time and had encountered numerous adversity and survived several ordeals, all made possible by her sheer determination and strong principles of value. My father built her a Buddhist temple in her hometown Medan, Indonesia when he became successful. She spent her days praying for the less fortunate people and providing food and shelter for the poor. I aspire to be like her and hold ultimate respect for the strength of her character and altruistic nature. Whenever I face challenges in life, I would reflect on her hardship and remind myself that nothing is impossible if you put your mind to it. I hope to be able to contribute back to society and show the same level of commitment as hers to our elderly community who are in need of help.
Do you prefer your hubby in boxers or briefs and why?
I would prefer my hubby in boxers. I have always liked boxers as I believe in subtlety and not in-your-face kind of sexiness. Boxers are also more forgiving when one is not blessed with a perfectly toned body. Moreover, these days men are spoilt with choices of branded boxer shorts designed by Hugo Boss, Emporio Armani, Calvin Klein and Dolce and Gabbana to name a few, which are all comfortable and fashionable.