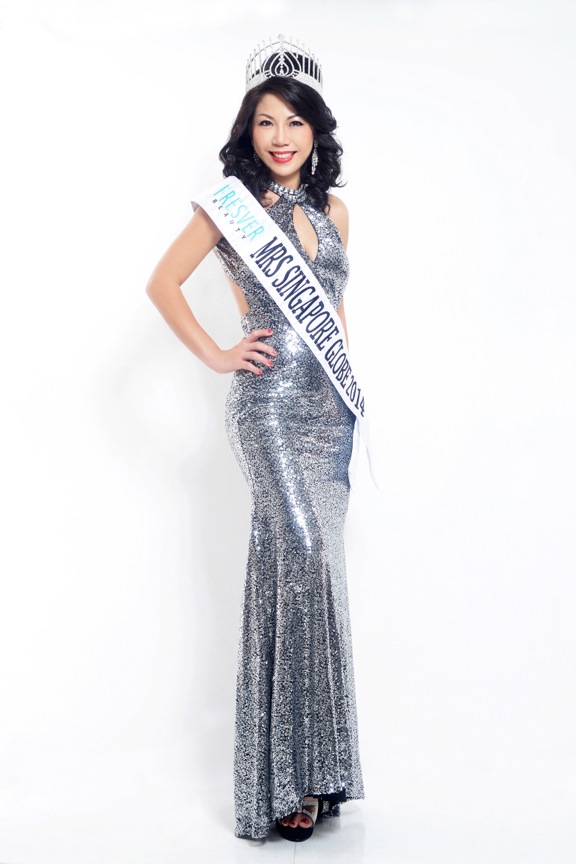 The Mrs. Globe pageant is founded in 1996 in USA and is a celebration of beauty, culture and charity in women internationally. We interviewed our Singapore representative MRS SINGAPORE GLOBE 2014, Mrs Audrey Lim who competed among other countries in Shenzhen China in December 2014. She won Mrs Friendship 2014 and the Tracy Kemble Award 2014 which is given to a contestant who shows the ability to inspire and empower other women.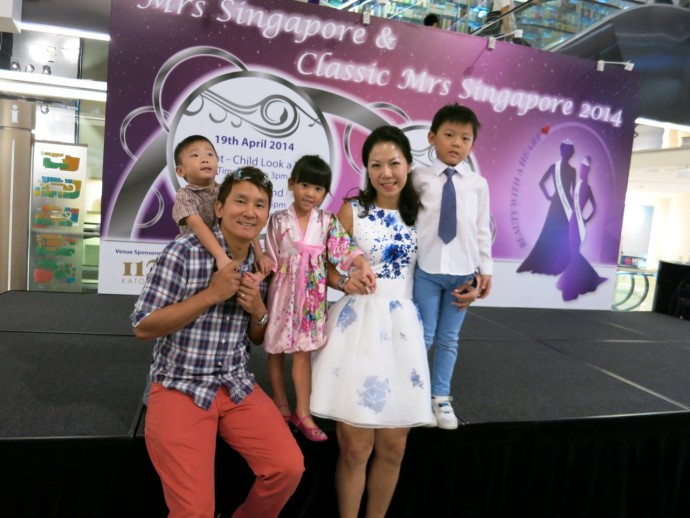 What is your favourite food, either at a restaurant or a dish you can cook at home?
Beef Ribeye steak cooked by my husband plus cheese and a glass of full-bodied wine ….Mmmmm, YUMMY!
What is your favourite holiday destination and why?
Any destination with my husband and three kids is always perfect. We flew half the world to Orlando Disneyland last year and we had a great summer holiday. Would love to go to Hokkaido next as my husband and I love to snowboard but we have not been able to do that since the arrival of our three kids.
What is favourite tech gadget?
It has to be my Samsung Note 4. 
Have you watched 50 Shades Of Grey? If yes, what do you think of it? If no, do you have any objection to the movie?
Not yet, hopefully I will get a chance….heard it is pretty intense a show mentally.
If you had a pet, what sort of pet will it be and why?
Cats. I used to have two cats and one dog. Cats have this aloof nature and are generally very independent.
Who is your favourite fashion designer and why?
No brands in particular. But I like to wear one-piece dresses and love colours like yellow, pink, green…not really the black dress kinda of girl. 
Name one person who is your source of inspiration and how he/she has influenced your life?
My dad as he has always been there to provide for the family. He taught me to be humble, patient and made life's path easy for my brother and myself. There are no problems that can be unsolved. Life is not about living in misery, but every step you make is to make yourself a stronger person in life.
Do you prefer your hubby in boxers or briefs and why?
Boxers. Kinda feel that it is sexier!