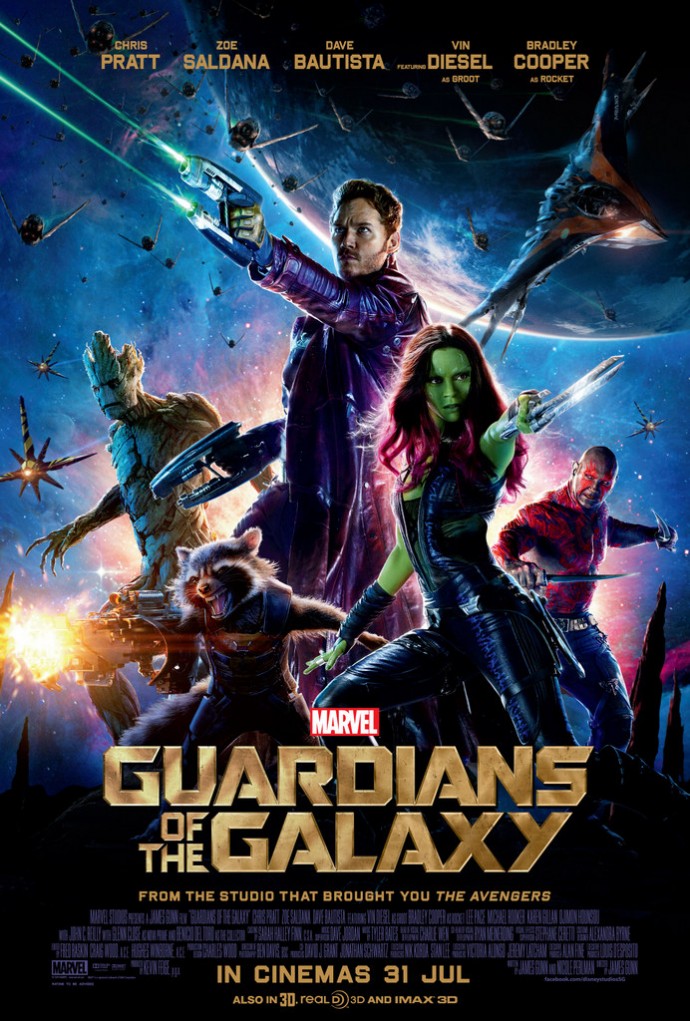 Director and cast of Marvel's Guardians of the Galaxy will be in Singapore next month as part of the Southeast Asia tour for Marvel's Guardians of The Galaxy. To be more exact, James Gunn (who directed and co-wrote the movie), Dave Bautista and Zoe Saldana will be in Singapore for the red carpet event which will be held at Shaw Lido from 6.30pm on 12 July 2014, Saturday.
Marvel's "Guardians of the Galaxy," which first appeared in comic books in Marvel Super-Heroes, Issue #18 (Jan. 1969), stars Chris Pratt, Zoe Saldana, Dave Bautista, featuring Vin Diesel as Groot, Bradley Cooper as Rocket, Lee Pace, Michael Rooker, Karen Gillan, Djimon Hounsou, with John C. Reilly, Glenn Close as Nova Prime Rael and Benicio Del Toro as The Collector.
Marvel's Guardians of the Galaxy is about a quartet of disparate misfits where WWE star Dave Bautista plays physical brute, Drax while Zoe Saldana who is known for her roles in Pirates of The Caribbean: The Curse of The Black Pearl, Star Trek and Avatar will play Gamora, an orphan from an alien world.
Marvel's "Guardians of the Galaxy" finds space adventurer Peter Quill the object of a bounty hunt after stealing an orb coveted by a treacherous villain, but when Quill discovers the power it holds, he must find a way to rally the quartet of ragtag rivals hot on his trail to save the universe.
The movie opens in Singapore on 31 July 2014.