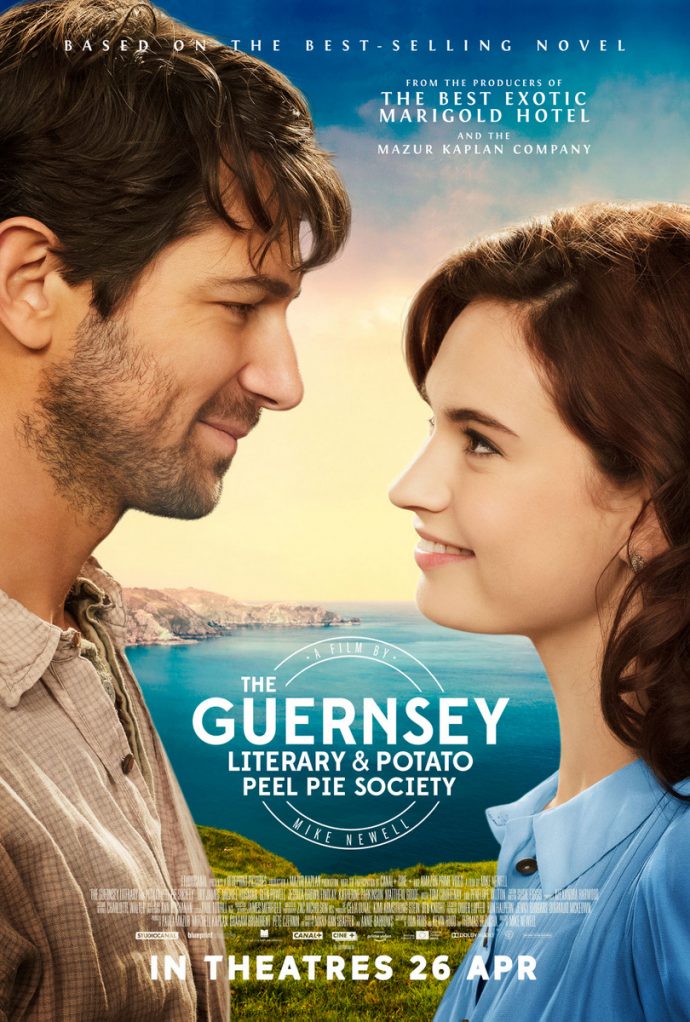 The Guernsey Literary and Potato Peel Pie Society, a book by Mary Ann Shaffer and completed by her niece Annie Barrows, was first published in 2008. When Mary Ann Shaffer first visited Guernsey in the Channel Islands, she spent her time in the airport bookstore reading about the German occupation during World War II. She died in February 2008 and her niece Annie Barrows completed the rest of the book for her and had it published in July 2008.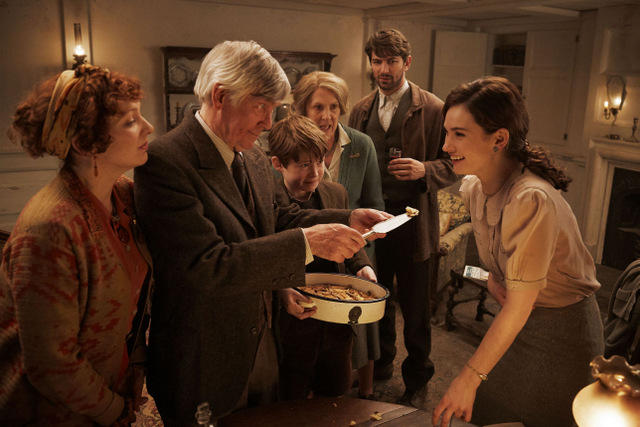 A film adaptation, directed by Mike Newell who has also directed Four Wedding and a Funeral, Harry Potter and the Goblet of Fire, Great Expectations, Prince of Persia: The Sands of Time, amongst many movies and television series, has been produced and will be in Shaw Theatres in Singapore on 26 April 2018. Filming of the movie started last May. The film is produced by Paula Mazur, Mitchell Kaplan, Graham Broadbent and Pete Czernin.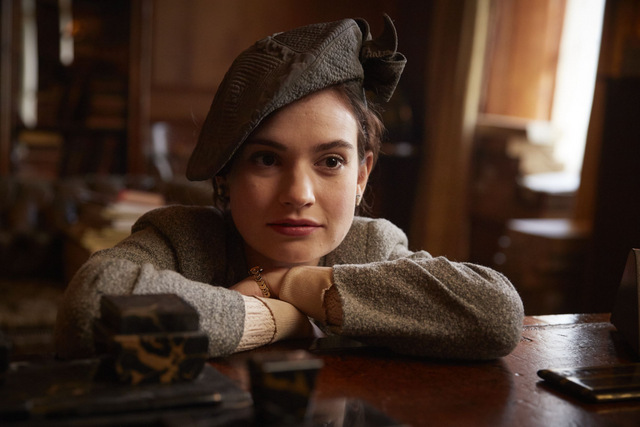 Lily James, famous for her role in Downton Abbey and Ella from Cinderella and will also be Young Donna Sheridan in Mamma Mia! Here We Go Again and Deb in Little Woods this year, plays the lead role of Juliet Ashton, the author and protagonist. James has won Outstanding Performance by an Ensemble in a Drama Series for Downton Abbey in the 2014 and 2015 Screen Actors Guild Awards as well as the Breakthrough Award 2015 Harper's Bazaar Women of the Year Award.
James will star along with two other Downton Abbey actors Matthew Goode (Sidney Stark) and Jessica Brown Findlay (Elizabeth McKenna).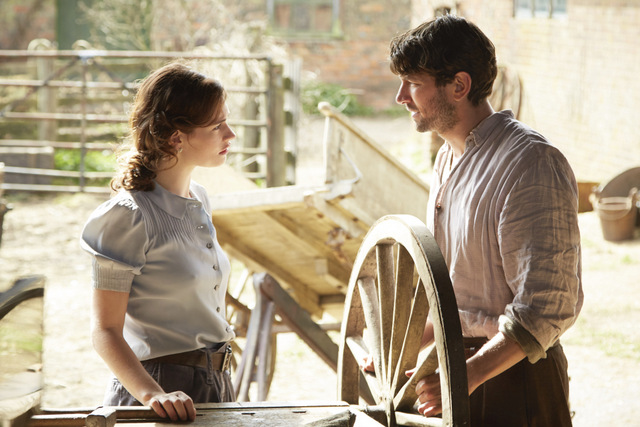 Lily James stars as journalist Juliet Ashton who forms a bond on 1946 with a secret book society formed during the German occupation of the Channel Islands during WWII, sharing their experiences of Nazi-Occupied Guernsey. When an idea for a book catches Juliet, she goes to visit the island, making lifelong friends and taking life-changing steps along the way. She meets the members of the Society, including Dawsey (Michiel Huisman), the rugged and intriguing farmer who wrote her the letter. As the secrets from their wartime past unfold, Juliet's growing attachment to the island, the book club and her affection for Dawsey will change the course of her life forever.
We will be in Guernsey next week so follow us on our journey there through SUPERADRIANME 
Instagram
. We are also looking forward to trying out the Potato Peel Pie when we are there. Follow the #GuernseyMovie conversation on
Instagram
.