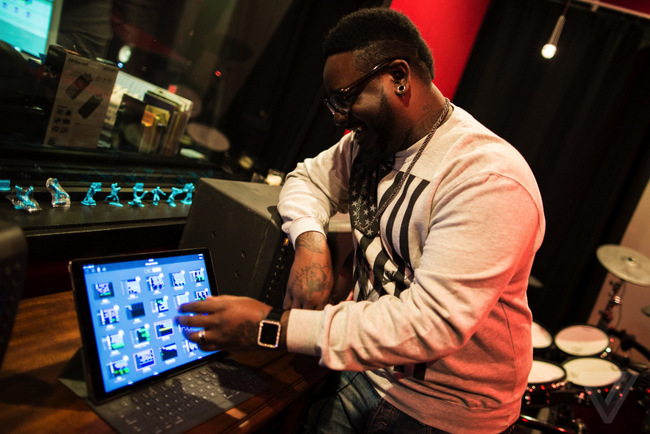 Rita Ora, Pharell Willams, and Taylor Swift. They are all rocking their iPhones, and this may just be why. Apple has released a new app, Music Memos for musicians and songwriters to capture inspiration whenever and wherever, alongside Live Loops in GarageBand® – turning your handheld devices into a portable studio!
Music Memos
Demo of Music Memos by CNET
Inspired by our trusty recording app in iOS, Voice Memos, Music Memos works similarly, but with a a tonne of musician-friendly features designed just for you.
More than just recording whenever inspiration strikes, in high-quality uncompressed format, the app can even analyse the rhythm and chords of an acoustic guitar or piano (optimised) recording to instantly add drums and a bass line for a virtual, customisable backing band. Other useful features include basic notations and easy organisation with tagging.
The fun part comes when you join it up to iCloud®.  From there, users can move from their phones to their MacBooks seamlessly and get straight down to business with GarageBand or Logic Pro X. Users can even share their ideas via email or with their fans easily through Apple Music Connect.
GarageBand  2.1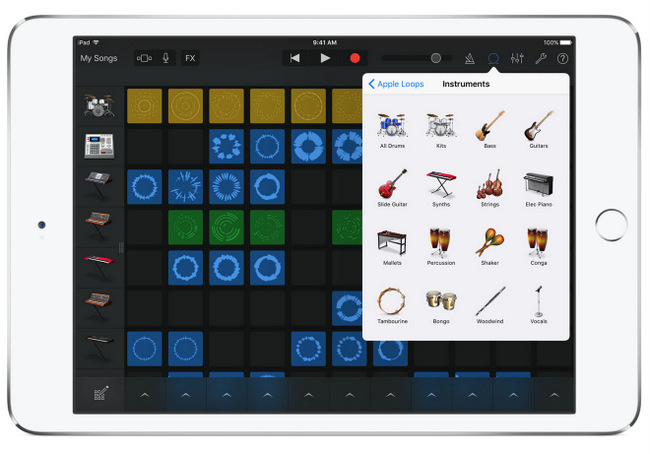 GarageBand 2.1 amps up your creations with its new feature, Live Loops. It is an intuitive new way to boost up your tracks with different looped instruments and samples, which can be remixed and arranged to the users' liking –  all with a tap.
The library comes ready with a variety of genres including EDM, Hip Hop, Dub Step and Rock. It can be expanded with the musicians' own creativity, where they can create their own loops from scratch.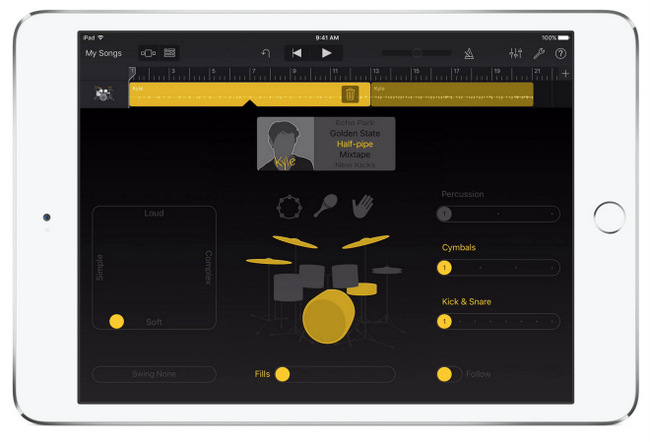 The new Drummer Feature features nine EDM and acoustic virtual session drummers, and an expanded selection of amps for bass players. Those already familiar with the App can create even more dynamic and polished tracks with the new automation features, controls recordings and a new simple EQ. The 3D touch function can also come into play, giving you a new dimension of customisation.
Music Memos is available for free on the App Store® and is compatible with iPhone 4s and later, and iPad 2 and later. GarageBand 2.1 for iOS is bundled free with new iOS devices 32GB and larger, is available as a free upgrade for existing users with compatible iOS 9 devices or later.