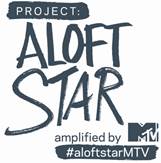 The fourth edition of Project Aloft Star is back with the call for entries from 5 July to 21 August 2017. Amplified by MTV in Asia Pacific, this initiative of Marriott International's Aloft Hotels provides an annual platform to discover music talent. The competition identifies and supports aspiring music acts in Australia, China, Hong Kong, Indonesia, Malaysia, Singapore, South Korea, Taiwan and Thailand. Aloft and MTV have helped boost the visibility and quality of original composition amongst musicians and continues to be a catalyst for musical creativity.
In 2016, the competition received over 500 entries and 600,000 public votes. The final was held at Aloft Bangkok Sukhumvit 11. Southeast Asia cluster winner in 2016, Soph Retief, produced and released her first music video "Guys Like You", the song that clinched her win and will be performing at the Tunbridge Wells festival in July 2017. Winner of the Greater China cluster in 2016, Wang Dazhi (a.k.a. Big Tattoo), appeared on hip hop reality show 'Rap of China', made an appearance on the movie "Miss Puff", and was the special guest at well-known Chinese rocker Cui Jian's 30th anniversary concert. Meanwhile, Jenny & the Scallywags from Thailand, the winner of the 2015 Southeast Asia cluster, went on to release their 10-track album, 'Shaking Heart', amidst a collaboration with indie artist Phum Viphurit and performances at festivals. GTXperiment from Malaysia, the winner of the Southeast Asia cluster in 2014, won the "Best Collaboration" award at the VIMA Music Awards 2017, and their single "Terus Menunggu" reached the TV3 Muzik Muzik charts.
There are three contest clusters for Project Aloft Star consisting of Greater China for China, Hong Kong and Taiwan; Southeast Asia and Australia and South Korea. Bands, artists and songwriters can submit their original compositions through YouTube, Youku or SoundCloud links to projectaloftstar.mtvasia.com before 21 August 2017.
Four finalists will be shortlisted from each cluster. Three will be selected by judges from MTV and the fourth will be a People's Choice finalist. The public can vote on projectaloftstar.mtvasia.com. One voter per cluster will also stand a chance to win US$1,000.
The four shortlisted finalists in each cluster will perform at the finals in front of a live audience and a panel of judges from Aloft, MTV and the music entertainment industry. Believe Distribution Services, an independent distributor and services provider for artists and labels worldwide will offer a career-changing prize to each winning artist. They will receive a mentorship from MTV and Believe Distribution Services as well as a Believe Distribution Services deal for marketing and distribution as well as a US$10,000 to kickstart their music career.
Finals will be held from October to November 2017 at Asia's newest Aloft hotels: Aloft Perth for the Australia and Southeast Asia finals, Aloft Seoul Myeongdong for the South Korea finals, and Aloft Taipei Zhongshan for the Greater China finals.