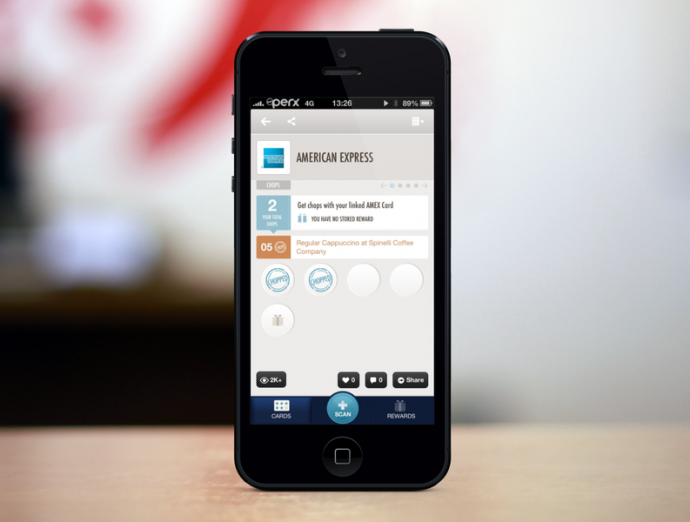 American Express offers cardholders in Singapore additional platform to earn instant rewards on their mobile through its new partnership with Perx.  Perx can help place eateries on your radar.
American Express Cardholders in Singaproe can link their card with a Perx account at www.getperx.com/link.  When you spend with the linked American Express Card, you start earning chops automatically and once you have accumulated sufficient chops, you can redeem instant rewards.  Cardholders who link the American Express Card to a Perx account before 30 September 2013, stand a chance to win a return trip for two to Macau with a 2-nights stay at a suite at the Conrad Macao, Cotai Central. When you first open the Perx mobile application after linking your card, you would get a digital scratch card and stand to win prizes such as free coffee, popcorn and more.
The programme will also be extended to American Express merchants in Singapore where you would be able to earn and redeem Perx chops for exclusive rewards.  From now till 11 August 2013, the first 200 American Express cardholders who accumulate five digital chops in their Perx account will receive a complimentary packet of popcorn from Garrett Popcorn Shops.