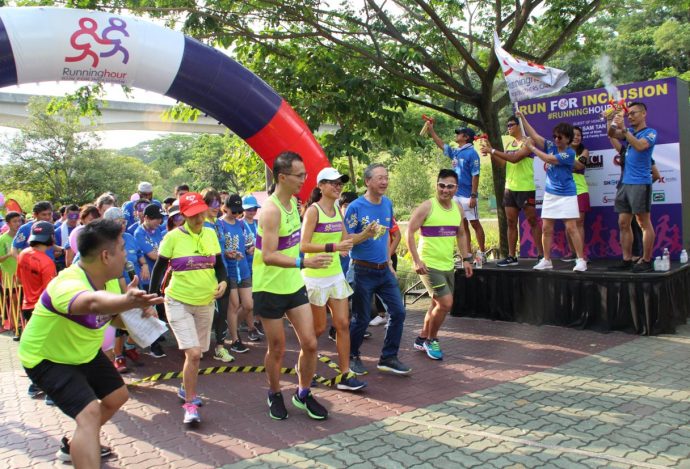 The annual Run For Inclusion 2020 returns on 28 November 2020 from 7.00 pm to 8.00 pm for the sixth consecutive year. The national running event promotes the well-being and integration of Persons with Special Needs where participants run alongside runners with special needs including the hearing, intellectual, physically and visually-challenged.
The event venue will be shared on the official website Runninghour Co-Operative Limited by 16 November 2020.
Run for Inclusion 2020 categories include running & walking for 0 to 10km and cycling for 0 to 20km. Participants can choose to either take part in the run physically onsite or virtually online. Those participating in the Virtual Edition can complete their distance between 28 November and 11 December 2020.
The participation fee of S$35 for People With Special Needs is waived. Participants will be required to upload a proof of their attempted distance and race upon completion of their race to Just Run Lah's website.
To sign up for Run For Inclusion 2020, visit https://runninghour.com. Registration closes 28 November 2020.