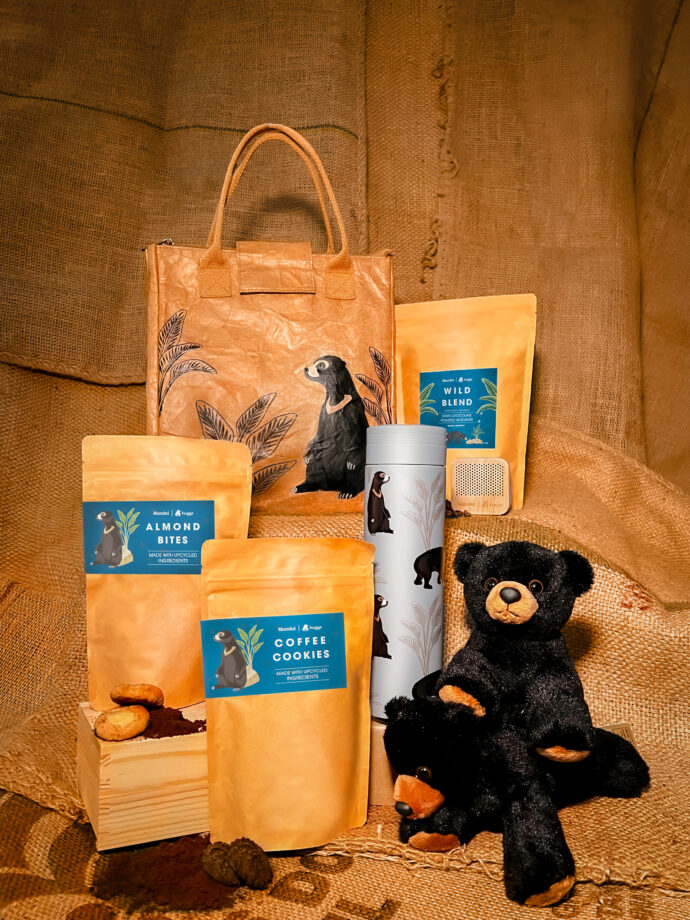 Mandai Wildlife Group and Huggs Coffee have collaborated to launch a merchandise collection that promotes sustainable choices in everyday living. The collection features an adorable Malaysian Sun Bear, Huggs' corporate icon, on Tyvek tote bags, tumblers, plushies, speakers, sustainable cookies and a special blend of coffee beans. Products will also be available online on Mandai Wildlife Group's Lazada and Shopee.
"The partnership with Huggs Coffee is an opportunity to go beyond our parks to educate consumers on living consciously and be emboldened in their adoption of a lifestyle that is not only good for people, but also the planet. Consuming mindfully can make all the difference in a world of endless choices and ethical consumption is increasingly becoming more important as a way to care for our environment. All of us can help by taking small steps to choose products that are sustainably made or sourced," said Daisy Tan, Vice President of Retail, Mandai Wildlife Group.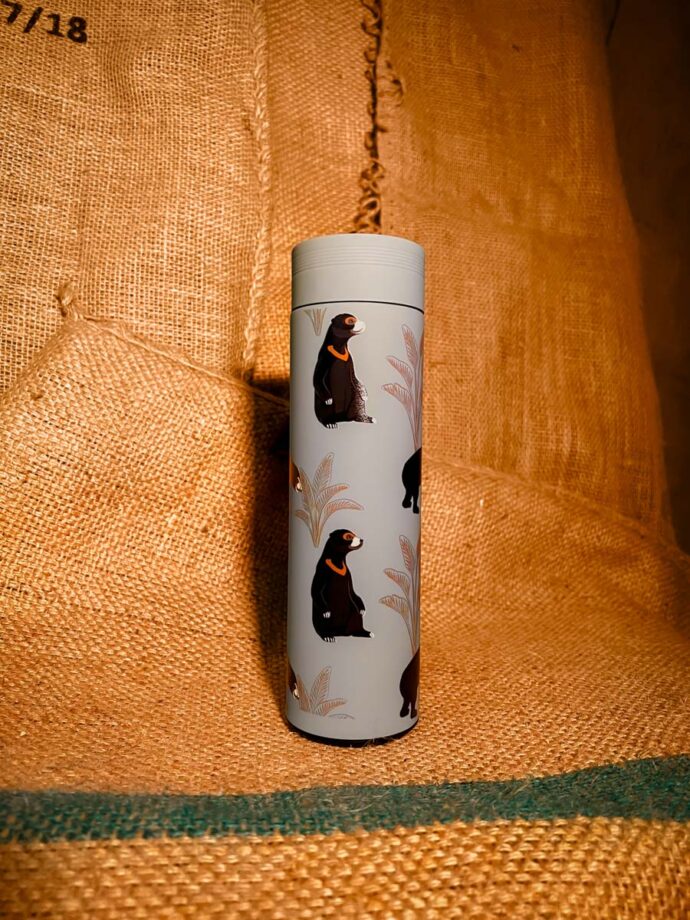 The Tyvek tote bags and tumblers are my favourites from the range. The nonwoven material of the Tyvek tote bag (S$29) gives it a leathery look that's even good to carry around as a bag for your daily necessities event though it is a cooler bag that can help to keep your food and beverages warm or cold. And it is also water and tear resistant as well as 100% recyclable. The 500ml Sun Bear Tumblr (S$29) has a beautiful shade with motifs of the adorable sun bear. It keeps your beverages cold or hot from day to night. The Sound of the Wild bluetooth speaker (S$30) is palm-sized but we were told the sound is surprising for a speaker of this size. The speaker is made with Forest Stewardship Council licensed wood and has a playback time of up to 4 hours.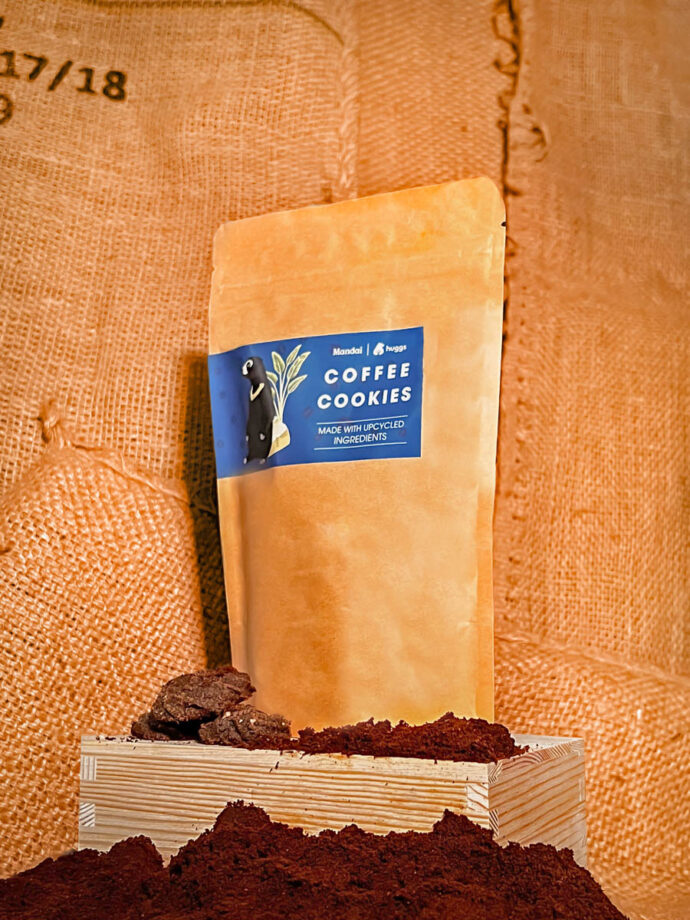 The sustainable cookies are made with spent Huggs coffee ground and other spent ingredients in collaboration with WellSpent Upcycling, an enterprise business of At-Sunrise GlobalChef Academy. Available in two flavours Almond or Coffee, they are priced at S$9 for a pack of 100g. The rich milky & crunchy almond bites are made with spent ingredients such as orange zest and okara. The smoky and buttery coffee cookies are made with Huggs' spent coffee grounds.
The 250g Wild Blend (S$18) offers deep, rich flavours with luscious taste of dark chocolate and roasted hazelnuts. Huggs has selected Rainforest Alliance certified beans from Brazil and Indonesia exclusively for the collaboration.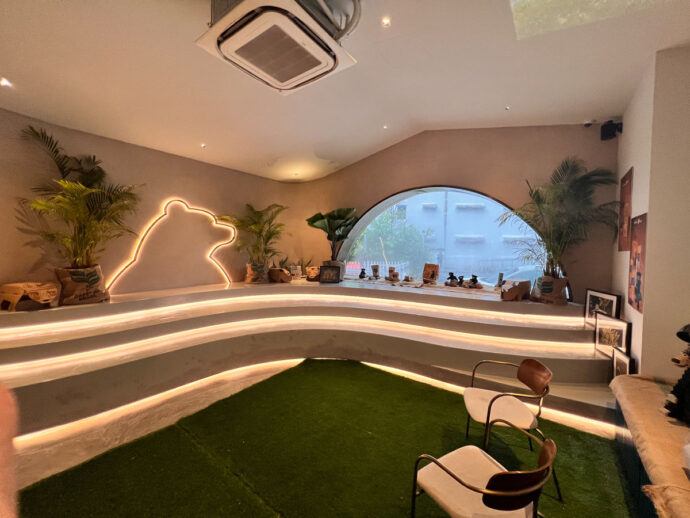 To celebrate the launch of this collaboration, Mandai Wildlife Group and Huggs are kickstarting a two-week activation at Huggs' flagship store at AIBI Maxwell until 21 October 2022, where visitors can escape to a tranquil space inspired by nature, amidst the city's hustle and bustle. During this period, customers at Huggs at AIBI Maxwell can redeem free samples of the collection's sustainable cookies, when they purchase any item from the classic coffee range between 3 pm and 5 pm daily.
Over the next month, Friends of Wildlife will enjoy a 10% discount on the drinks menu at Huggs Collective – AIBI Maxwell and members of Huggs Coffee wil enjoy a 10% discount on merchandise purchased online at Mandai Wildlife Group's eshop. The Group and Huggs Coffee are planning for their next collaboration to promote sustainable living and animal conservation work to the public.