The House of Suntory pays homage to the season of bounty with carefully crafted cocktails at six restaurants including Akira Back, LUMO, Neon Pigeon, Tess Bar, The Guild and VUE. Each of the six outlets features three cocktail creations. Each are designed to accentuate the signature characteristics of its corresponding craft spirit – Roku Gin, Haku Vodka and Chita Whisky.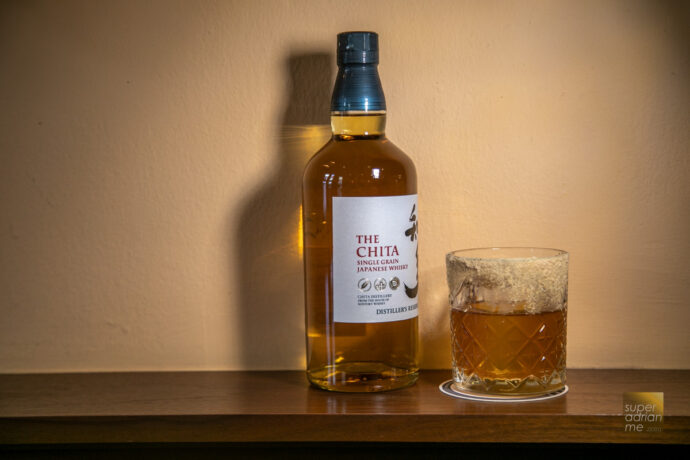 Roku Gin is a craft gin that features six unique Japanese botanicals. Haku Vodka is made from 100% Hakumaii – Japanese white rice and filtered through bamboo charcoal. The resulting spirit is a soft, round and lingering subtly sweet taste. Chita Whisky is a milder and smoother grain whisky. The clean, clear finish has delicate notes of honey and crème brulée.
The Guild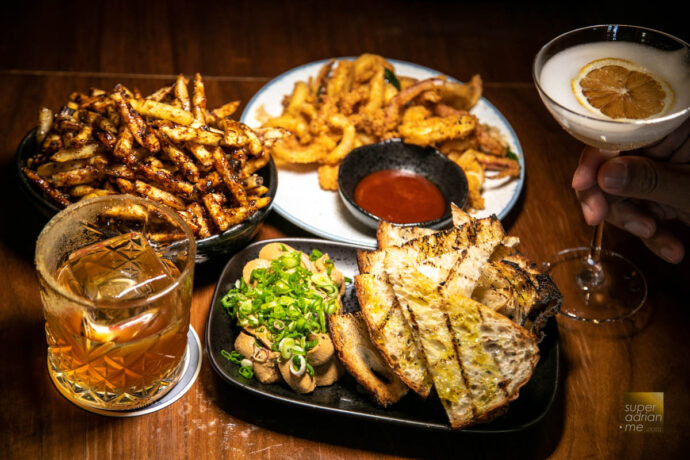 The Guild at Keong Saik Road has a fantastic menu of bar food, craft beer and cocktails. The convivial craft beer taproom and restaurant serves comfort food that will make you crave and come back for more. The three Autumnal cocktails are refreshing so you can pair them with the strongly flavoured food here.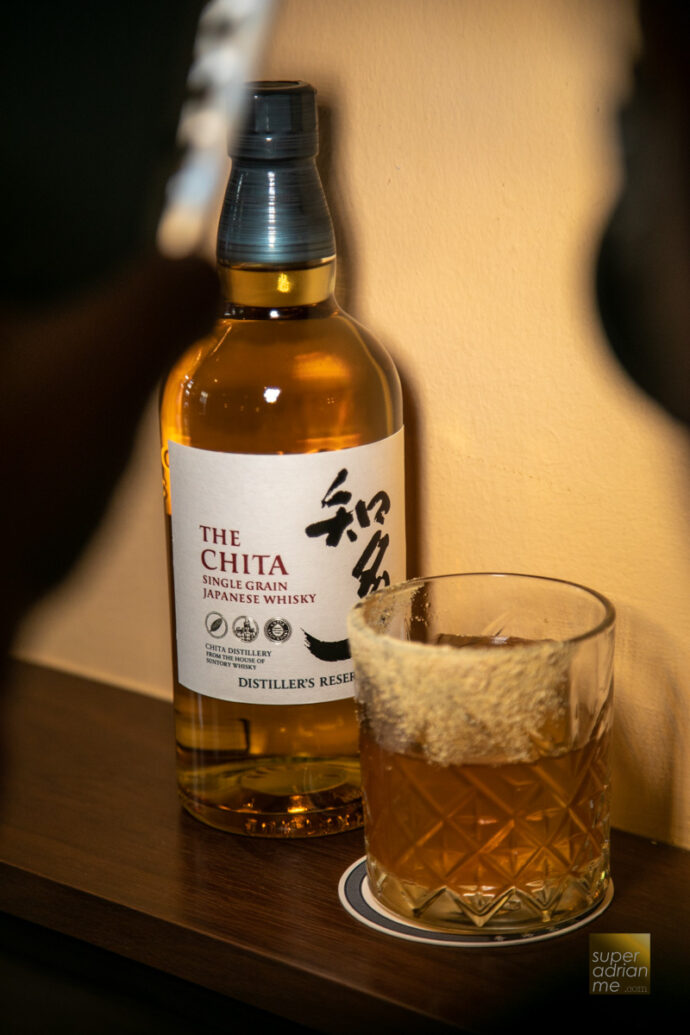 The Fall's Toast (S$25) features toasty notes of chestnut and brown rice green tea with the mild sweetness of kinako that ends with the sweet honey finish from Chita Whisky. Ingredients include Chestnut infused with Chita Whisky, sweet vermouth steeped with genmaicha and kinako. The Osmanthus Moon (S$23) is made with Haku Vodka and inspired by the full bloom of the osmanthus flower during Mid Autumn festivities from pearl Osmanthus wine. The Autumn Sour (S$23) displays the refined and mature flavours of the season with ginger, nutmeg and cinnamon in the autumn spice syrup, uplifted by the floral and citrus notes in Roku Gin and lemon juice.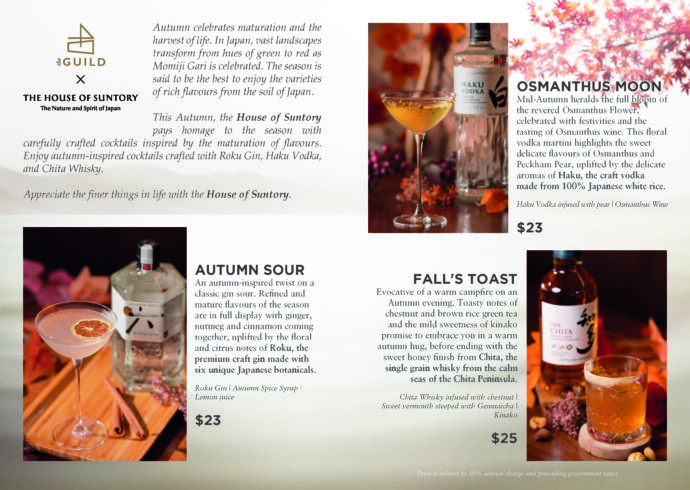 Check out the five other venues and their iterations of cocktails.