Global finch app Revolut tracked data on spending at restaurants, cafes and eating places over the last 30 days and found spending peaked on 15 May 2021. That was the day before Singapore moved into heightened Phase 2 measures. Average spend per customer at restaurants, cafes and eating places hit S$83 that day. It was a 66% increase on the 30-day average. Beer, wine and liquor spending shot up 400%.
It was 12 May 2021 that the Singapore government announced a move to tighten Covid restrictions in light of increasing number of community infections. Dining-in at F&B outlets was also one of the bans among the measures.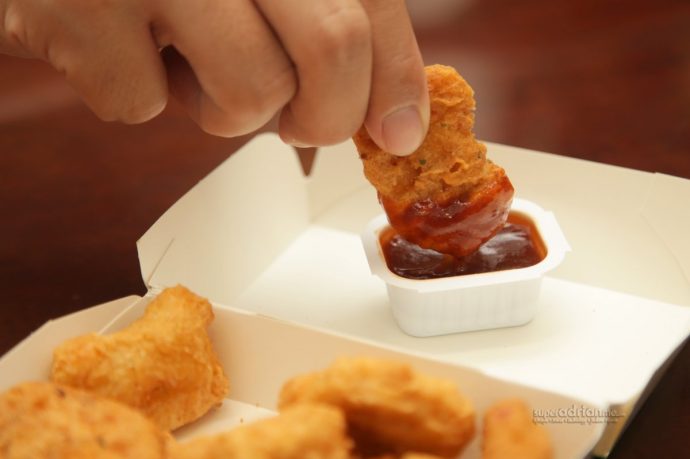 Fast-food restaurants also saw a spike with the average spend per customer increase to S$16. The second highest spend over the last 30 days with the highest at S$17 on 1 May 2021. Spending at supermarkets peaked on 14 May instead. Customers checked out an average S$45 on groceries that day. It was the highest over the last 30 days.
And residents in Singapore were very thirsty. On 15 May 2021, the average amount spent per customer shot up 400% from an average of S$96 to S$487.
Don't have a Revolut Card. Apply for one online.
Revolut Launches Revolut Shopper Extension for Chrome
Revolut helps customers look out for the best deals when it comes to online shopping with the newly launched free Chrome Extension – Revolut Shopper. The extension automatically applies discount codes at selected merchant-partners' sites, acting as a deal-finder. Partner sites include Apple, ASOS, iHerb, Lazada and Adidas.
Customers can check out securely with single-use cards that self-destruct after each use. Multi-use virtual cards are also available, so you can set up one card to use for a particular shop, subscription, or type of spending. Revolut Shopper will also autofill card details at checkout, making shopping easy and hassle-free.