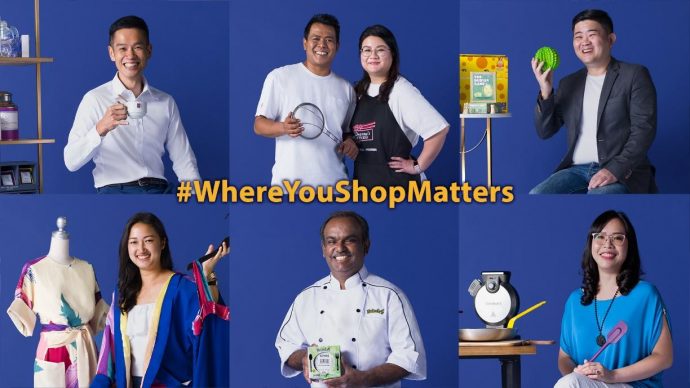 Visa has launched Where You Shop Matters to encourage people to support local businesses as well as to help SMEs go digital.
Visa has partnered Shopee to feature over 2,000 local micro SMEs in its marketplace. Visa will launch campaigns offering Visa cardholders discounts when shopping at these local merchants.
Shopee supports local efforts through its #SGUnited Shopee Support Local campaign.
A Visa Study showed that 83% of Singaporean consumers believe it is important for local retailers to have an online presence. Since COVID-19, the insights from this study have shown the importance for SMEs to go digital and adapt with changing consumer's behaviours in order to survive.
Visa has partnered BigCommerce to provide onboarding support and special discount rates for SMEs to sign up and start selling online. The Visa eCommerce Starter Kit will help SMEs start, manage and grown their online storefronts. SMEs can also benefit from offers including Office 365 business packages and cashback on Google Ads.