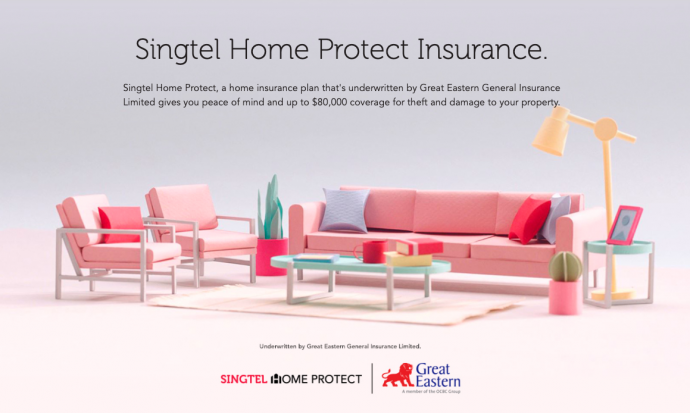 Singtel and Great Eastern have partnered to launch jointly-developed general insurance products including home, motor and travel to address customer needs arising from digital lifestyles.
Singtel Home Protect
The first product to be launched is the Singtel Home Protect home insurance that covers both telco bills and home contents. Singtel broadband expenses, as well as renovation, furniture, appliances, valuables and personal effects, are covered.
This product is available to Singtel broadband customers at launch and will be made available to all Singtel customers later. You can sign up for the plan on the Singtel website or through the My Singtel app.
Summary of benefits
Sum insured up to
Section 1 Fire and insured perils
Home contents, valuables and personal effects
S$40,000
Renovation including fixtures and fittings
S$40,000
Replacement of legal document
S$300
Section 2 Personal liability
S$500,000
Section 3 Family personal accident (at home)
Per person S$10,000Up to S$50,000 per household
Section 4 Home improvement
S$500
Section 5 Singtel Bill Protection
Reimbursement of Monthly Singtel Bill arising from Insured's Accidental Death or Total Permanent Disablement in Singapore
Per month S$80
Up to 12 months
Reimbursement of Monthly Singtel Bill arising from disruption to Singtel services at home due to Insured Perils
Per month S$280
Up to 3 months
Section 6: Home Assistance Services (arise from trigger events)
Per event S$120
Premiums are S$84 for 12 months of coverage or S$156 for 24 months. Enjoy 10% off until 18 September 2020.
Motor and Travel Insurance
Car Owners Motor insurance will be launched in the coming weeks. Travel insurance with mobile-related benefits will also be introduced. A first in Singapore, mobile-related benefits for the travel insurance will include reimbursement of Singtel mobile bill during hospitalisation due to an accident, as well as additional Singtel mobile data expenses incurred because of delays in travel, and repair or replacement of mobile phone in case of loss.
Singtel's Foray Into Local Insurance Market
Singtel has been offering insurance to its customers since last July when it launched free personal insurance cover for its prepaid customers as part of mobile data plans. Earlier this year, Singtel extended free 30-day COVID-19 insurance coverage to prepaid and Dash customers.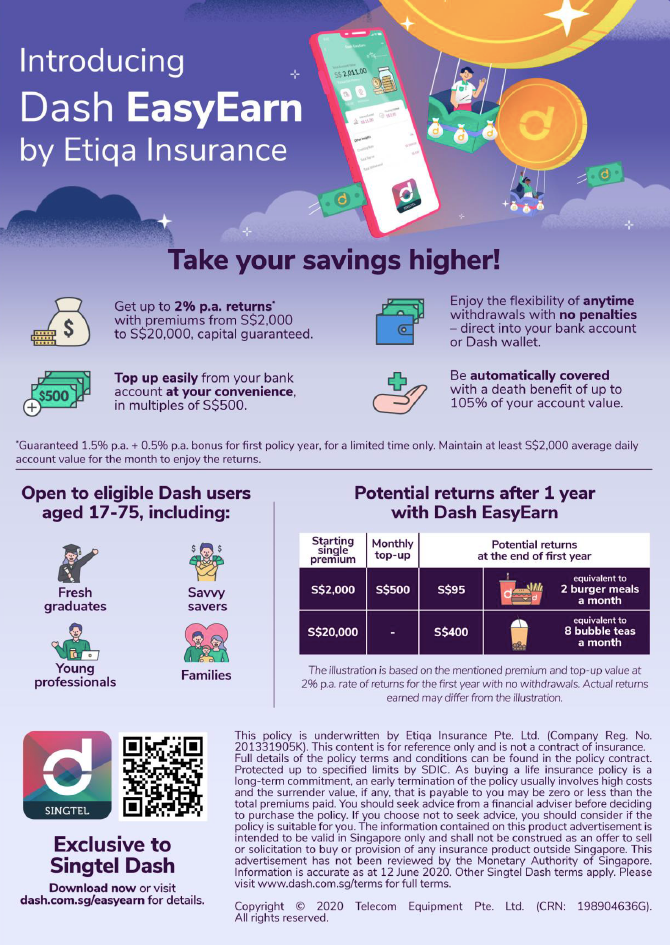 Dash customers also had the option to start saving regularly for the future with Dash EasyEarn, an insurance savings plan. Offered exclusively through Singtel's Dash app and underwritten by Etiqa Insurance, the new Dash EasyEarn savings insurance is designed for investors who want to start saving regularly for their future and maybe concerned about cash flow. Start with a minimum initial premium of S$2,000 up to a maximum of S$20,000, benefits include up to 2% per annum returns for the first policy year, with no lock-in period. Unlimited withdrawals are allowed with zero penalties. In the event of death, Dash EasyEarn offers up to 105% of the account value.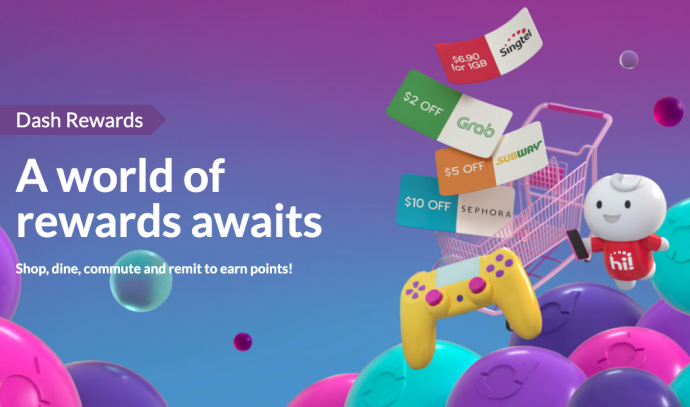 Dash customers recently had access to a newly launched Dash Rewards programme that lets them earn rewards points when spending on the Dash app at Dash's 60,000 merchants islandwide, online at global merchants with Dash Visa Virtual Account or remittance overseas. A wide catalogue of over 50 vouchers is available for instant redemption. There are three tiers for the programme – Silver, Gold and Platinum. Earn double Dash rewards points until end December.