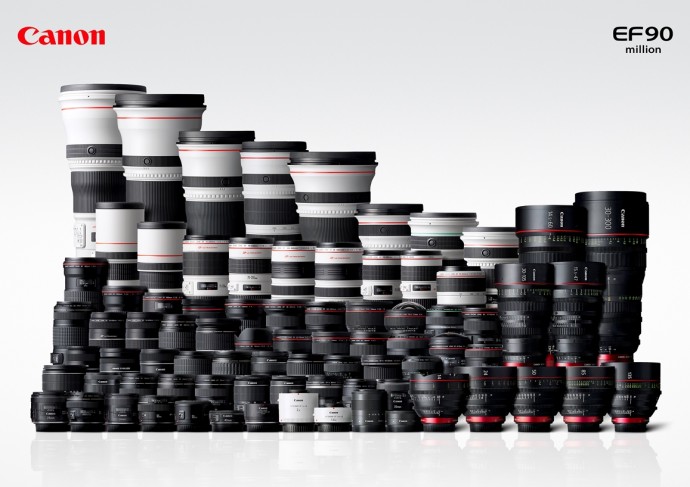 Canon EF interchangeable lenses hit 90 million on 23 May 2013.  The 90-millionth lens was the EF 24-70mm f/2.8L II USM which was released in September last year.   The first EF lens for Canon EOS-series AF (autofocus) single-lens reflex film cameras was manufactured in 1987 at Canon's Utsunomiya Plant.    Canon continues to manufacture EF lenses at four of its manufacturing bases which include Canon Inc, Taiwan; Canon Opto (Malaysia) Sdn Bhd and Oiota Canon Inc. in south Japan.
Canon's inventory of lenses incorporates a wide range of technologies including world's first including the Ultrasonic Motor (USM), Image Stabiliser (IS) technology, a multi-layered diffractive optical (DO) element and Subwavelength Structure Coating (SWC) anti-reflection technology.
The latest lens launched by Canon earlier this month is the EF 200-400mm f/4L IS USM Extender 1.4x is the world's first super-telephoto zoom lens with a built in 1.4x extender making it possible to shoot at a 200-450mm focal length range.  Along with the EF Cinema Lenses for digital cinematography, Canon has 84 models in its EF series.