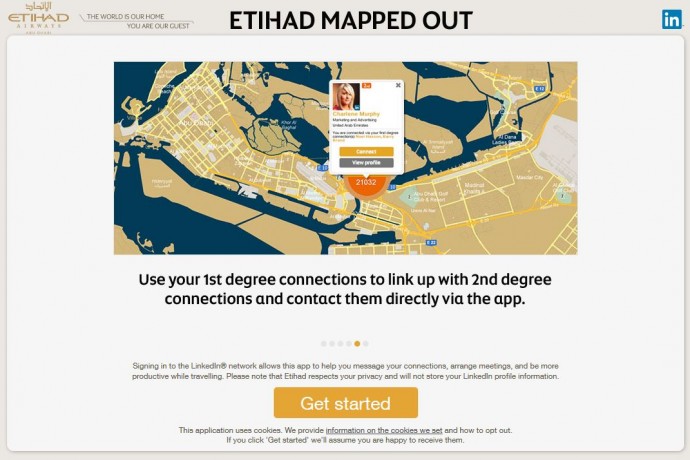 Etihad Airways from the United Arab Emirates collaborates with LinkedIn allowing its customers to message new contacts, arrange meetings and be more productive while travelling.  The "Etihad Mapped-Out" tool at www.etihadmappedout.com lets professionals on LinkedIn search connections by geographical location (up to specific city level), industries of interest and degree of connection and see them displayed on a map making it easier for business travellers to connect with their global network of contacts when travelling.
Peter Baugmgartner, Etihad Airways' Chief Commercial Officer shared "this tool is particularly useful for our guests travelling for business.  Ahead of a business trip, the guest can use this tool to see not only his or her immediate contacts in the region, but also second-degree contacts, fostering more effective networking and greater opportunity to create connections across international boundaries."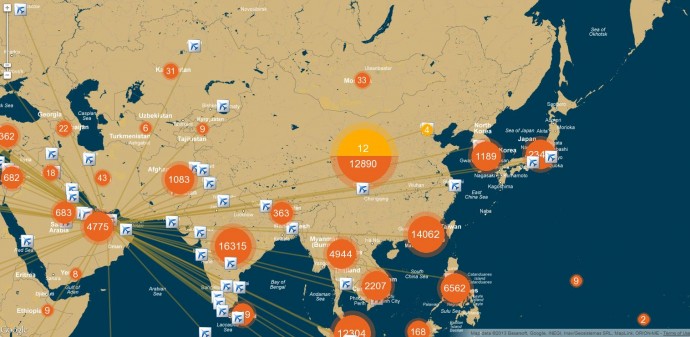 The tool also allows users to superimpose an Etihad Airways' route map, displaying all passenger destinations served by the airline.  Etihad Airways serves 86 passenger and cargo destinations in the Middle East, Africa, Europe, Asia, Australia and North America with a fleet of 68 Airbus and Boeing aircraft and 100 aircraft on order which includes 10 Airbus A380s.
Related articles