Samsung Rugged T7 Shield Portable SSD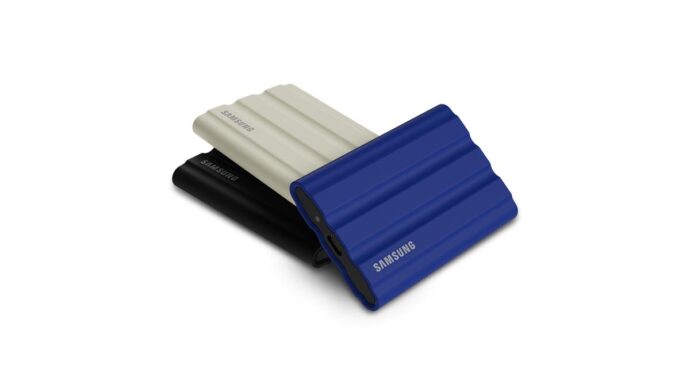 The T7 Shield Portable Solid State Drive is Samsung's most durable external storage device that was launched in April this year. The T7 Shield is ideal for outdoor content creators or travellers who need data-rich experience without having to worry about data loss from exposure to elements or life's mishaps. The drive is IP65-certified as dustproof and water resistant. It is shock-resistant from drops of up to three metres. I believe Samsung so I won't be testing my T7 Shield. And it is very light at only 98 grammes. It has a read speed of up to 1,050 megabytes per second and write speed of up to 1,000 MB/s. That is really quick. Download RAW photos or videos from your memory card to the drive in a jiffy. And what I like best about this portable drive is its credit card size. So small and handy.
Designed to work across multiple devices, Samsung's T7 Shield can store large numbers of pictures, games as well as 4K and 8K videos whether on a PC, Mac, Smartphone (Android), or game console. Additionally, the T7 Shield has strengthened security (256-bit AES, Advanced Encryption Standard) with hardware encryption so that consumer data can be safely protected even if the T7 shield is lost. Plus, it provides access to Samsung's Magician Software which lets users to conveniently manage the drive.
Availabe in beige, black and blue in 1TB and 2TB sizes. The drive includes a USB Type-C cable and a USB Type-C-to-A cable with a three-year limited warranty. The 1TB T7 Shield has a recommended retail price of S$239 while the 2TB version is retailing at S$459.
Logitech POP Keys and POP Mouse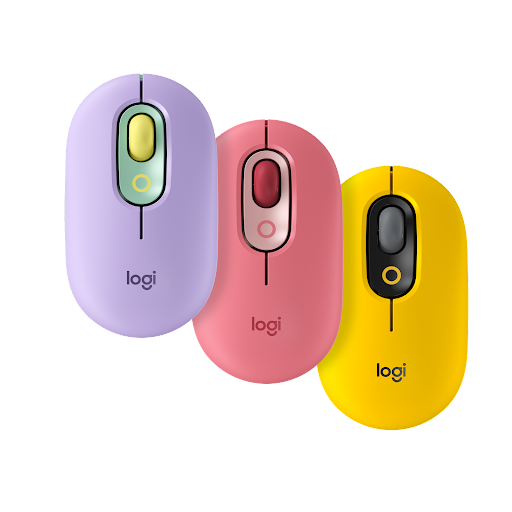 These POP Keys and POP Mouse from Logitech's Studio Series are too cute. That's if you need some colour on your desk. The mechanical keyboard offers comfy, scooped typewriter-style mechanical keys and new-generation functions. Eight swappable emoji keycaps in the box with four on the keyboard for you to customise. Another handy shortcut using Logitech Options software that you can download from the PC or Mac. Its 12 FN shortcuts feature Snip Screen, Mute Mic, and Media Keys. Feel your fingers bounce across the comfy, scooped keys as they click, clack and pop.
The POP Mouse slips into your bag or pocket for on-the-go working. The Smartwheel flips automatically from high-precision to speed scroll mode. Available in many vibrant colours. Logitech Options let you use the mouse with Logitech Flow, a software feature for easy text, file and image copy-and-pasting between computers.
Both the POP Keys and POP Mouse can be connected to up to three devices at a time via Bluetooth or the Logi Bolt wireless receiver. POP Keys are priced at S$169 and S$54 for the POP Mouse.
Creative Zen Hybrid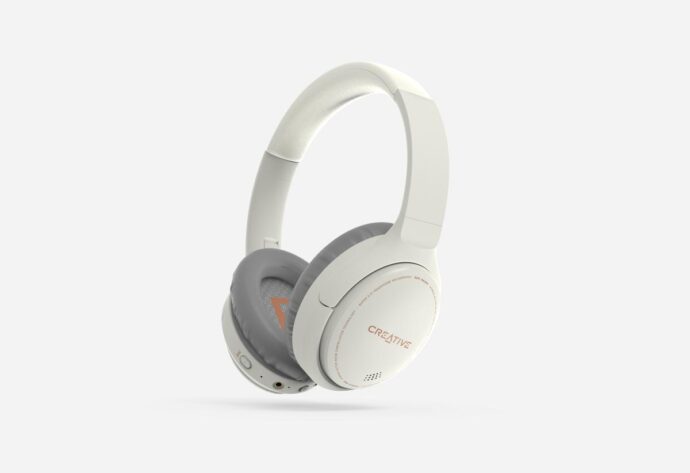 Creative Technology has launched the sleek and lightweight Creative Zen Hybrid in June this year. The wireless headphone features Hybrid Active Noise Cancellation technology, 40mm Neodymium drivers and up to 37 hours of battery life with a minimalist yet sleek design. The Hybrid ANC technology is tlemented feedforward and feedback microphones on each earcup. Up to 95% of ambient noise is filtered out.
The Ambient Mode allows you to be conveniently aware of the environment without taking the headphones off. So you never miss out for train station announcements, ordering at a café counter or keeping safe on busy streets. The noise-cancelling microphone ensures your calls are clear for the other person. Enjoy five hours of playback with only five minutes of super-quick charging.
The Creative Zen Hybrid is priced at S$149. You can get it from the Creative Official Store on Shopee and enjoy S$50 off before 31 August 2022.