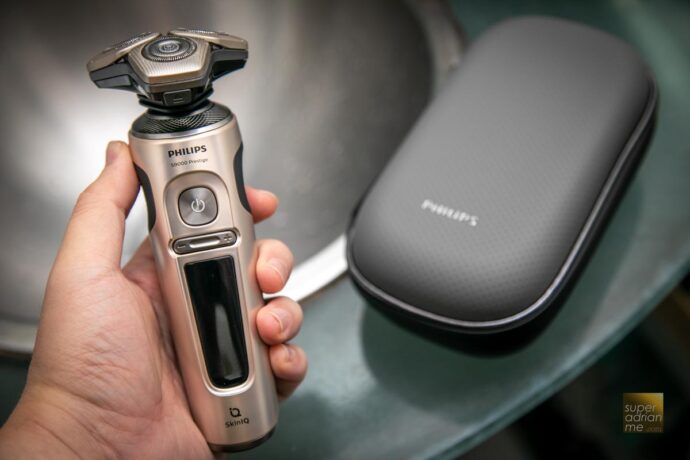 A good shave is vital to looking good and keeping that clean image. Unless you're keeping a beard or goatee. The Philips Shaver S9000 Prestige is the dutch company's latest grooming gadget for men. The shaver helps combat skin sensitivity such as redness, itchiness and razor burn. Philips promises a highly efficient shave even on a longer stubble of up to 7 days.
Its SkinIQ technology offers high-speed shaving efficiency, ultimate skin comfort and a highly personalised shave. The new Hydro SkinGlide coating attracts and spreads moisture or water evenly around the face during shaving. This coating provides a protecting coating between the shaver heads and your skin, which is made of up to 500,000 microtech beads with hydrophilic properties per square centimetre.
Philip's new NanoTech Dual Precision blades offers a close shave. That's up to 165,000 cutting actions per minute. The 72 self-sharpening blades have extra strong and long-lasting sharp edges for ultimate closeness at all times. Catch difficult hairs growing in different directions and densities with Philip's Ultraflex Suspension system and top-spin digital motor. The Power Adapt Sensor checks hair density 500 times per second. It automatically adapts shaving power to your hair.
Choose between sensitive, normal or fast modes for a more personalised shave.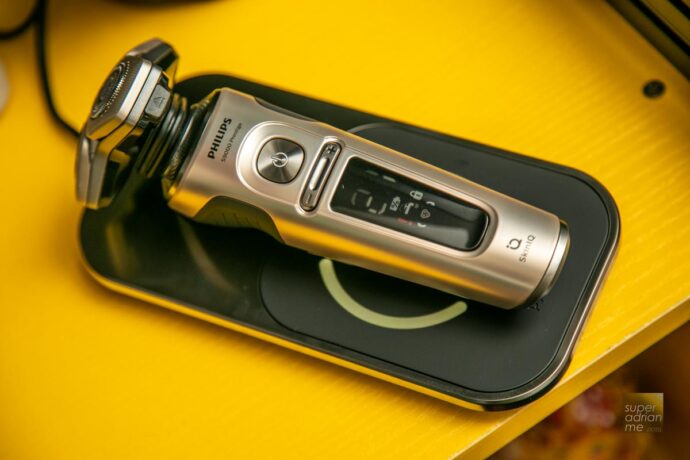 What excited me was the wireless charging. The shaver comes with a Qi-compliant wireless charging pad If the charger is going to take up space, it just as well be able to charge other devices such as my iPhone or Samsung Galaxy Fold. The shaver charges up from 0% to 10% in just 18 minutes.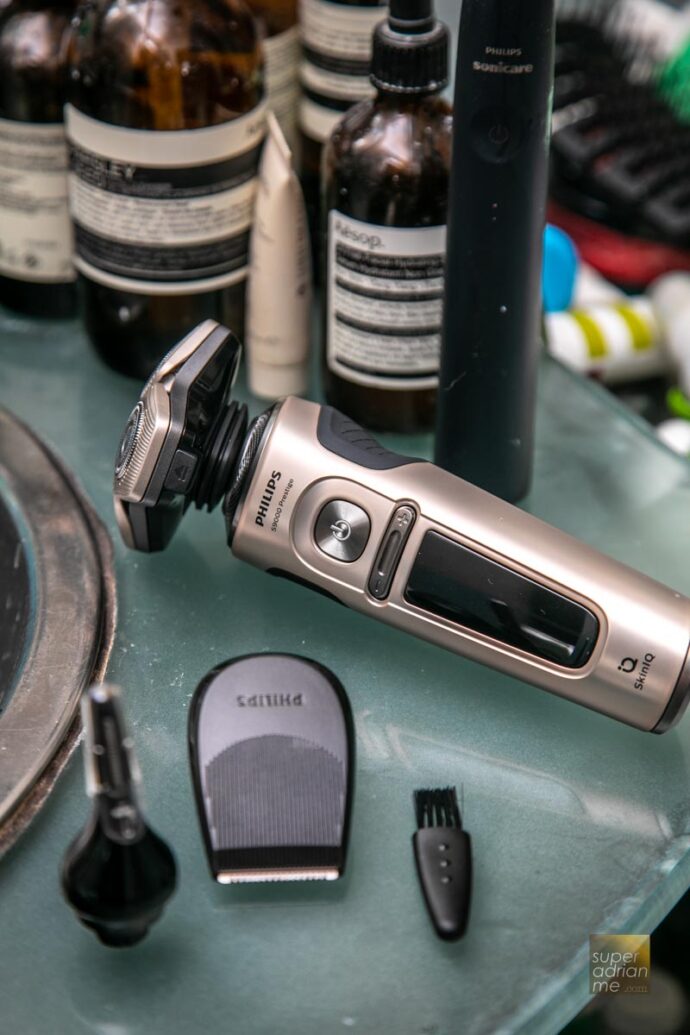 It's no wonder it retails at S$699 with all these tech innovations and a comfortable shave, of course. Get yours online. Electric shavers these days last a very long time. Prior to this, I have been using the Philips Series 5000 which still serves me well.