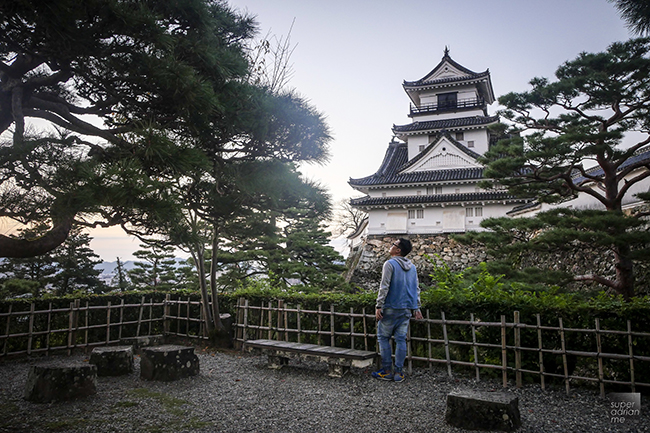 Well well… as someone who is slightly more photographically inclined than most of my friends, during travel trips or dinner outings, I am always the one helping everyone take gorgeous portrait shots so that everyone gets to keep wonderful memories.
Whenever I request for help for my pictures to be taken, the result some how seems a bit off from my expectations. Good… well… CAN BE BETTER??! Not that I am complaining about the photography skills of others, or lack of. It is just that I wished someone can see the composition of the picture the way I see it and get the shot I want in ONE TRY.
The solution… I need a Instagram Husband… OR another ME!!! #CloneMyself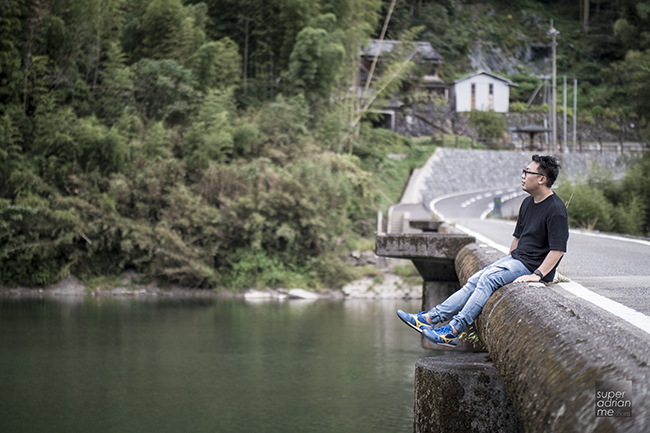 As much as I love to have a Mini Me, I do not think that will be the plausible at the era. And I cannot afford a personal photographer to follow me on my exploration around the world when I am documenting for our new online video programme SUPERTRAVELME.
So my solution was simple. Taking advantage of wireless technology, I need to prove that I can take gorgeous self portraits during my solo travel trips. So I took my best and lightest set of camera gears and went off on a journey to the picturesque and pristine Shikoku in Japan, south of Hiroshima.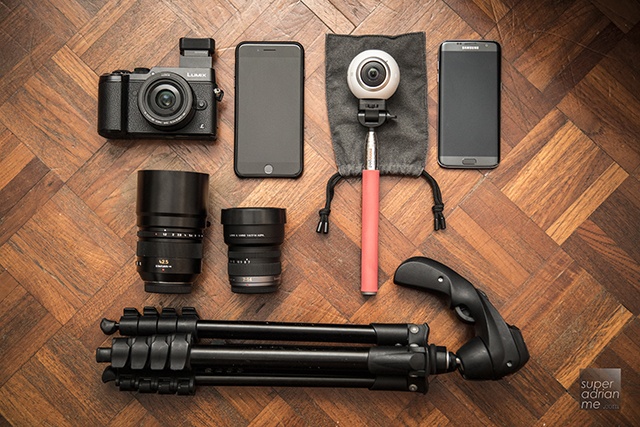 Travelling Light & Swift To Act
If the camera gears are not light enough to be carried around the whole day, they will just "hurt me" eventually… either PHYSICALLY (aching back) or MENTALLY (not wanting to bring them along for trips).
In Shikoku, Japan, there is a good mix of attractions in the urban city and rural country side. Hence, I had to travel in a car when I visited the rustic small towns. Sometimes I even took trains or trams in the modernised cities. So travelling light will not just be easy on my back, I could also swiftly pull out my Panasonic LUMIX GX8, fit the best lens for the shot, set up my tripod and linked the camera to my smartphone, for some gorgeous remote "selfies" during that short waiting time for the train to come.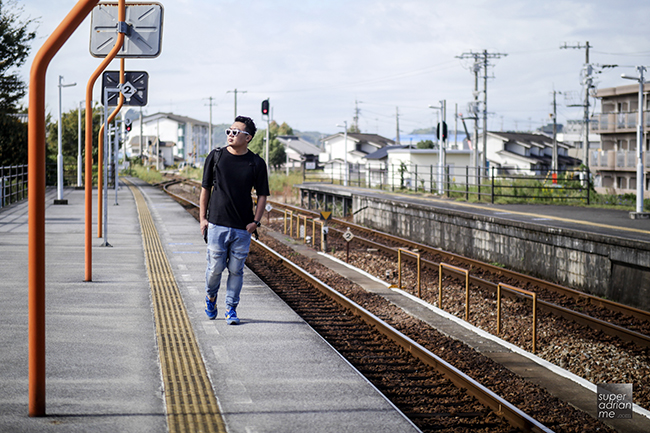 And the ultimate advantage of quick-to-action is the ability to get yourself and everything ready for a splendid portrait shot with an elegant lady in traditional kimono, who was walking in the traditional townscape in Udatsu.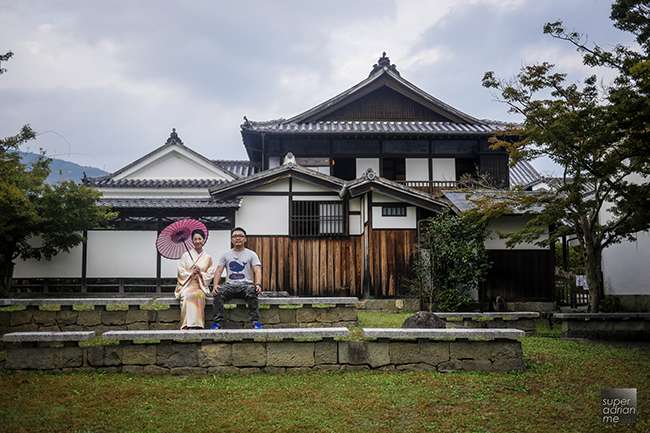 Right Place Right Time
Other than setting up quickly, getting the best sunlight for that particular shot will also set it apart from a normal portrait shot and a mood shot. So I took an early hike up the to the shrine in Kotohira Temple where the morning sun shines through the canopy, creating that perfect style I wanted for this shot.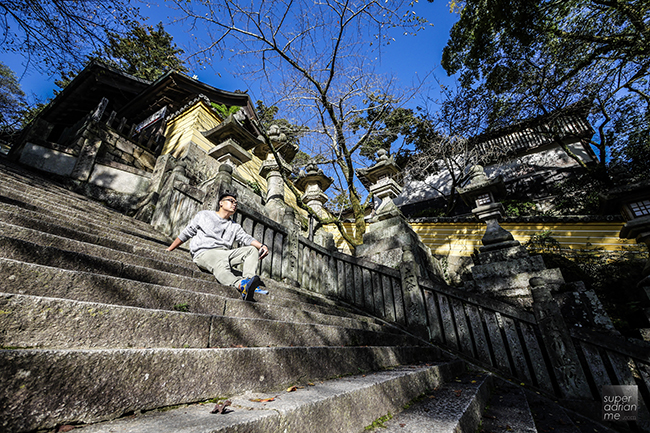 When I was staying in the mountain village town of Togenkyo Iya, the view overlooking the mountain was so charming. Staying in a traditional Japanese thatched roof farmhouse by a cliff was just so surreal for me. So even when I was there only for one night, I had to make the best out of it. So instead of a narcissistic selfie, I chose to take that enchanting house during the magical blue hour just after sunset.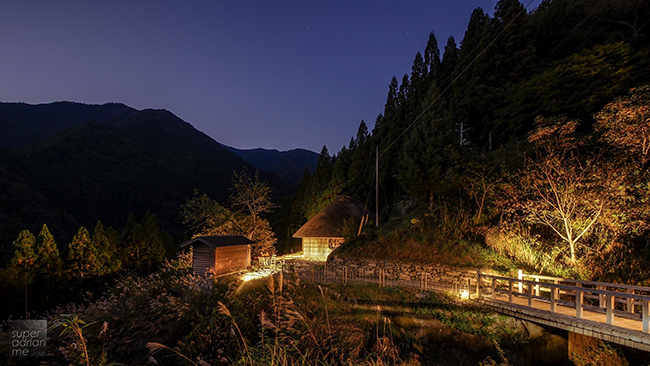 After dinner, I was back to that vain me and started taking a starry shot of the cloudless night sky, with me and a friend in the shot. #haha #neverTooLate
But this was not an easy shot. We had to keep still for 60 seconds to achieve this shot. That is why I need to travel with light camera gear. I always bring my tripod with me for shots like these even when I am not travelling alone. Can you spot my tripod?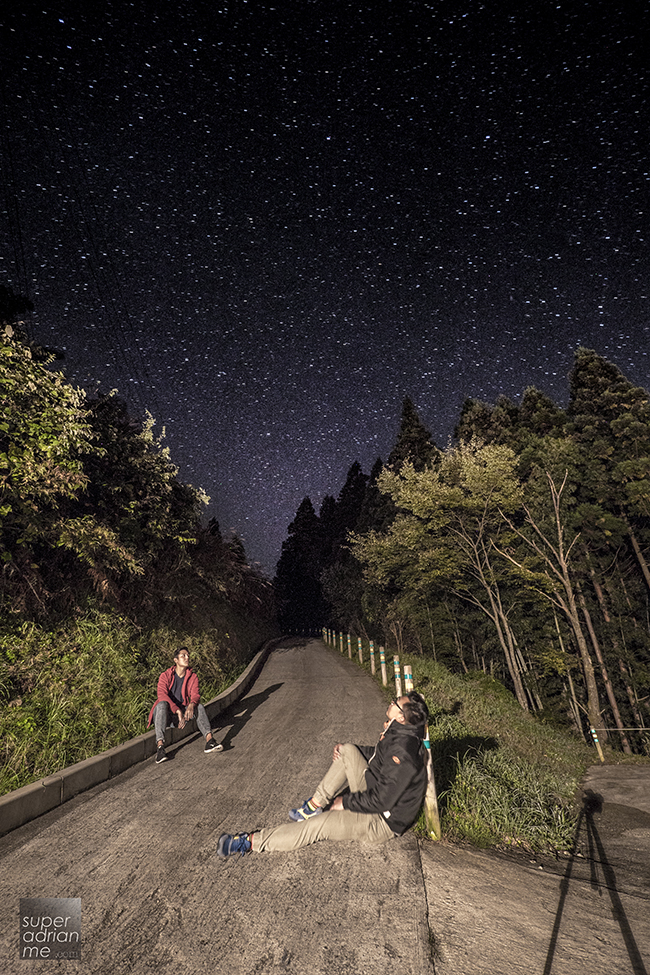 Best Camera For The Job
Often I am being asked why you bring so many cameras with you? My answer will be "There's yet to be a camera that can DO IT ALL for me." So to get the different perspective to tell my story, I bring a few with me wherever I go.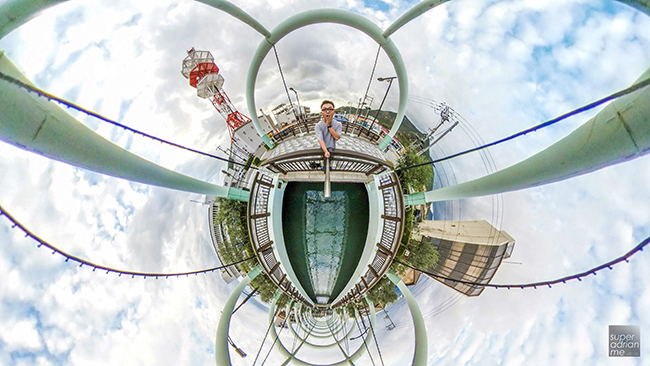 For most of my shots, the Panasonic GX8 does a wonderful job. It gives me the option to change lenses and get the right composition for the shot. For rainy days and times when I do not know what to shoot or how to compose a shot, the Samsung Gear 360 comes into play. I love that it is weather proof without any casing and its ability to take sharp & high resolution 360 photos & videos makes it a must have in my everyday bag. It never fails to surprise me with unique perspective of 360 degree photos that I can choose the best angle for the shot after I downloaded it onto my smartphone.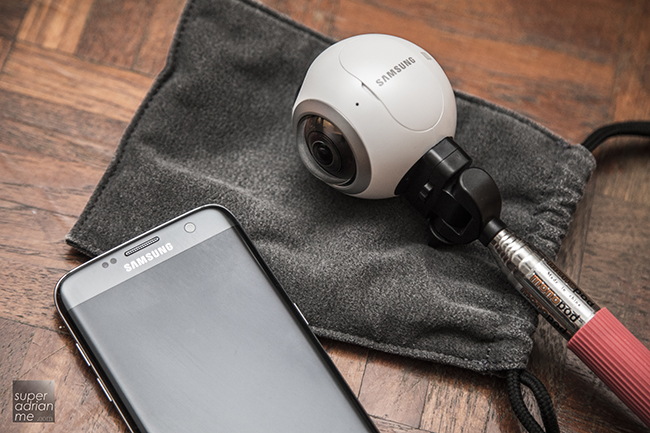 The Gear 360 also doubles up as a GoPro. This means I can get the widest angle for the picture with the shortest distance. So during my walk over the famous Kazura bridge, I could take a selfie with the full view of the vine bridge and the stream below. This was quite an adventure walk, as the gap between the planks were big enough for my legs to slip through. Walking the bridge hands free was even tougher. But the amazing view from the centre of the vine bridge was worth the challenge.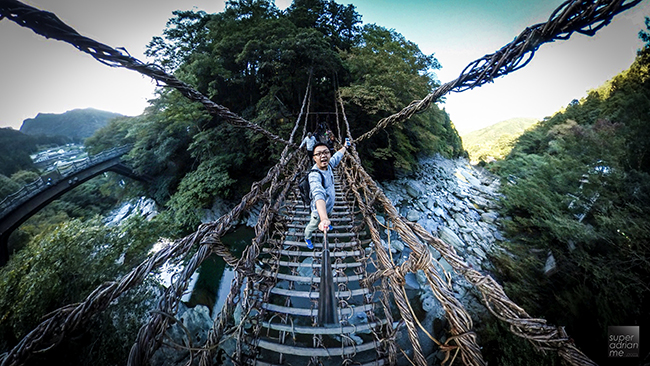 Just in case you are still not sure what a 360 picture is … click on the 360 picture below and take a spin around.
Look Far Far Away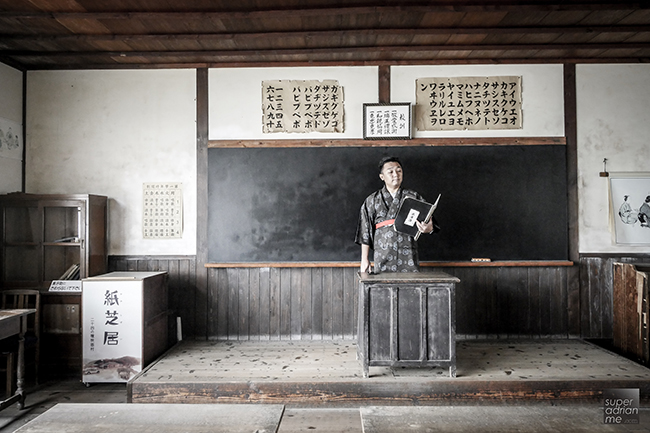 We are all not super models or good looking people. Yet I want to look good in my pictures even in photos not taken professionally. The easiest trick is to not look directly at the camera when posing for the shot. By looking away and angling my jaw bone perpendicular to the camera, it will make me 'lose' my fat on my chin. Then it feels like an unintentional shot captured by a photographer.
Below you can see the comparison of looking at and not at the camera. The one where I was not looking at the camera brings out a sacred mood I wanted for the shot. Just as if I was walking out of the shrine in a forest, but in actual fact, it is a small shrine right at the entrance of Chikurinji Temple at Kochi. #youGetTheIdea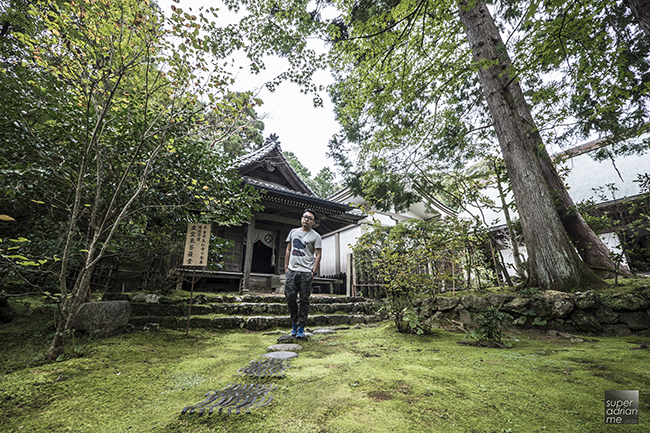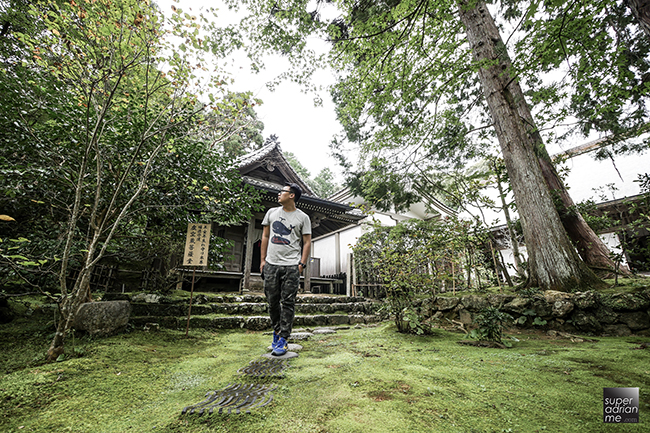 Keep It Interesting
If posing is not your forte, then try to keep the background interesting so that the attention goes more to the surroundings and the human subject is secondary. In Shikoku, there are countless scenic spots to take these kind of shots.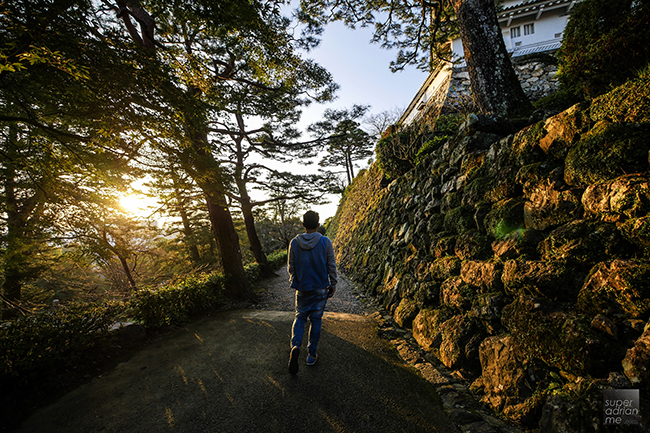 Although Kochi Castle does not open its doors for visiting till 9am, the park around it will be opened so you can enjoy a morning stroll and indulge in daybreak exercises. It is the perfect spot to see the sunrise, right in the heart of Kochi City. I managed to find this stunning walkway featuring the castle's stone wall on the right and sunlight peeking through the pine trees on the left. So with all the right elements, even my back view looked stunning in this picture. #LOL #WinForSelfie
In Shodoshima, the Japanese Olive Park is where the movie "Kiki's Delivery Service" was filmed. And the town actually kept the set. It is a must visit spot for tourists and a venue for composition and to take a great portrait shot.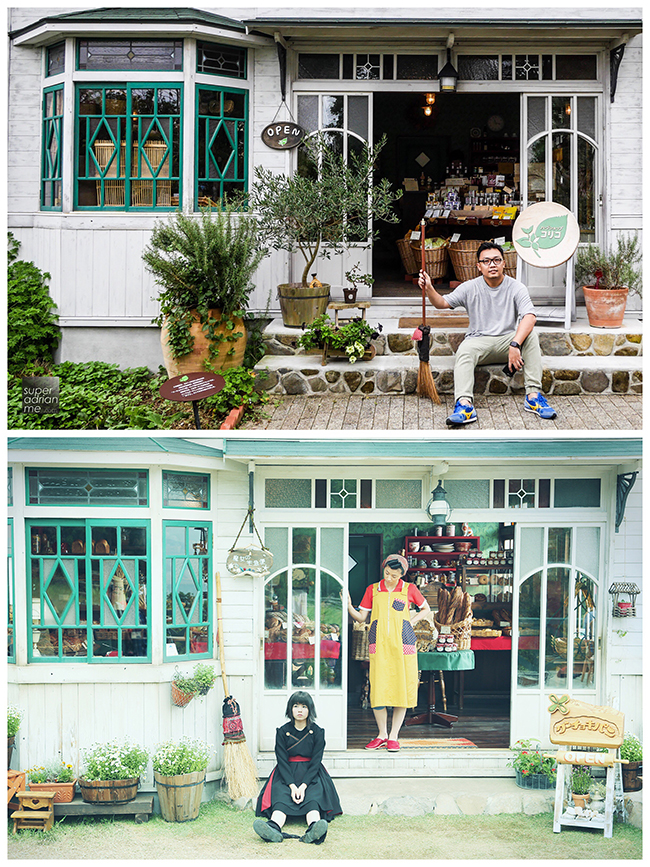 If you are not ready for the hash winter in Hokkaido, why not head on to the less explored Shikoku where you will be captivated by its beauty and share your unique experience with your friends & family. Remember to use the tips in this article and be your own Instagram Husband.
You might like this article too: How To Choose The Perfect Camera For Everyday Traveller