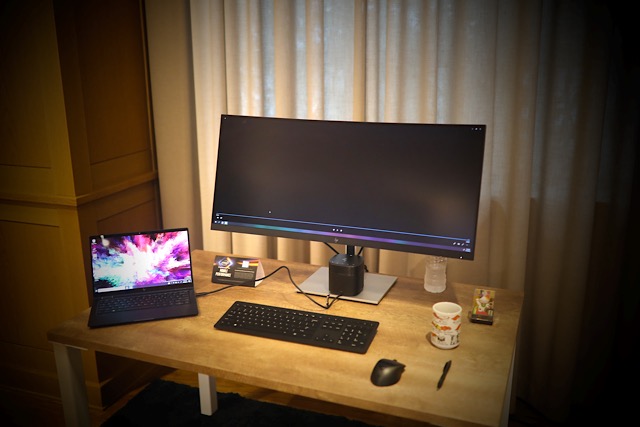 The Infocomm Media Development Authority has announced a series of proactive Connectivity, Content and Accessibility initiatives to support the nation through this Circuit Breaker period in Singapore.
The initiatives allow residents in Singapore to go online for daily tasks and social activities especially for the vulnerable segments including seniors and school-going children from low-income households. This is to help those who need to stay home for telecommuting, home-based learning, accessing information and entertainment or staying in touch with family and friends.
"Singapore is now in a circuit-breaker period to curb the spread of COVID-19, and we want to help all Singaporeans and residents to remain connected, productive and entertained. Working with the telecommunications industry, we have taken additional steps to strengthen our network capacity and ensure connectivity for everyone. We are partnering the media industry to offer more content choices across free-to-air, cable and over-the-top platforms. We will also give more help to students from low-income families who may need PCs/laptops and broadband services for their home-based learning. These initiatives to enhance digital connectivity, content and access are part of our national effort to work with all Singaporeans and residents to stay home and comply with the circuit-breaker measures. Together, we can overcome!"

Minister for Communications and Information S Iswaran
Enhanced Connectivity
Internet usage has increased since the start of the COVID-19 situation. The stability of Singapore's telecommunication infrastructure and its healthy network buffer is due to prior sustained investments by IMDA and telecommunication operators over the years. IMDA will continue to support telcos in making immediate network upgrades to further bolster Singapore's nationwide network capacity. These upgrades are expected to support consistent network experiences at residential areas, in response to the shift in network usage from commercial and office spaces to residential areas. High traffic sites capacity will also be progressively boosted.
Enhanced Content Giving Everyone More Choice
Residents in Singapore will get access to more content options. IMDA is working with Mediacorp, Singtel and StarHub and other content providers to make available more news, educational and entertainment content across free-to-air and over-the-top platforms. This is in addition to the wide range of content already available.
Mediacorp will extend time belts for both Suria and Vasantham with immediate effect starting transmission from 9 am daily for this period.
Singtel and StarHub will expand the range of free preview channels available to subscribers and non-subscribers. Singtel will increase their total number of free preview channels to 30 from 9 April. Non-subscribers can also download their CAST streaming service to access 30 free preview channels. StarHub will increase their total number of free preview channels to 32 from today for its customers. Both operators will offer a wide range of content spanning all four national languages.
Enhanced Accessibility To Make Digitalisation more Accessible
Help to low-income students who require digital access for home-based learning is on the way through an enhanced NEU PC Plus programme with a subsidised PC and free fibre broadband. IMDA will ensure
streamline the application and provisioning process; 
More support for students assisted under the MOE Financial Assistance Scheme. Students will be fully supported through the iNSPIRE Fund, with no PC co-payment required. Existing requirements for community service will be waived for this period; and
More choices by including mobile broadband options, and the option of a subsidised second PC for families with three or more school-going children;
Students can approach their schools for assistance.
NEU PC Plus supports low-income households with school-going children or persons with disabilities with broadband access and computer ownership. Eligible beneficiaries are provided a Personal Computer bundle comprising a subsidised PC and three years free broadband subscription from S$224.97. Students who are unable to co-pay for the PC can be further supported through the iNSPIRE Fund