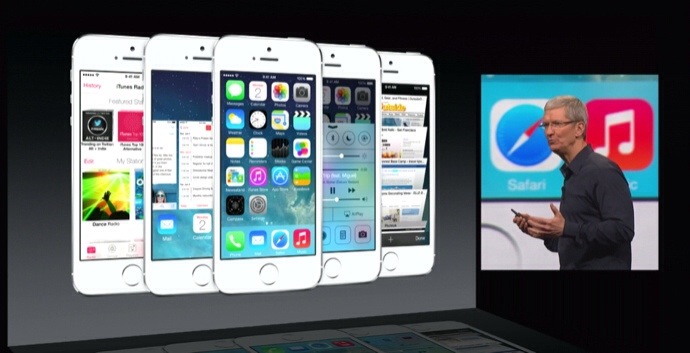 The new iOS 8 available at Fall 2014, will be packed with new features that focus on quick access, fast response, easy sharing and continuity among devices. iOS 8 will be making your iOS devices even faster and more user friendly than ever before.
This new update will available to the following devices, from iPhone 4S to iPhone 5S, iPad 2 to iPad Air and as well as iPod Touch 5th generation. The features will vary depending on devices.
Here are the list of key features for iOS 8:
Interactive Notifications – You can easily reply, comment or like notifications without the need to exit an app. Just click on the notification and the box will expand to provide options to response.
More Gesture Controls & Smarter Mailbox -Easily tag or dismiss emails without even having to open them up, and all it takes is a quick swipe on the contents of your inbox. It will also analyse your emails and prompt "Add To Calendar" for an event.
Double Tap – Instead of just showing opened app, now you can have quick access to frequent contacts as well
Advanced Spotlight Search – It now searches outside of native phone content by widening searches on Wikipedia, iTunes, App Stores, locations and more.
Quicktype – Better & faster predictive text by prompting you with suggested words. Smart to analyze an incoming message and provide with options text to response.
Swype – iOS 8 now supports third party keyboard apps like Swype to provide fast & swift text input options.
Continuity – You'll be able to pick up and initiate phone from within OS X, even when your iPhone is across the house. Even when your non-Apple friend send you an SMS, your iPhone will relay it to all your other Apple devices.
iMessage – now it supports voice and video messages, as well as easy sharing of location and organise media files in chat just like Whatsapp.
Photos – Better and smarter photo editing features on Photos. Instant upload, updating and sharing of pictures with multiple devices via iCloud for a unified photo library for all devices.
Family Sharing – As a family (up to 6 people) can share not just photos from your libraries, now you can share a single calendar, app and content purchases if the family is using one credit card for these purchases.
Health – A one-stop shop for all the health data that gets collected from all the tracking apps on your phone.
Enterprises Friendly – Making it easier for enterprise to set up iOS devices for office use while including more corporate friendly features.
Siri – You can invoke her presence in the car by saying "Hey, Siri," and the virtual assistant can listen to music and identify it (thanks to a little help from Shazam). In case you happen upon something you like, you'll be able to download that track right from Siri's results page.