With the latest iPhone 14 and iPhone 14 Pro series launch, we see Apple effort in keeping their users the help they need during emergency situations. Now with Crash Detection, the iPhone 14 will trigger an SOS if you do not respond. Or when you are stranded in the wilderness without cellular network, the new iPhones will be able to detect satellite signal for you to send help. Even though the satellite feature is only limited to USA and Canada for now, but I have to kudos to Apple for introducing these life saving features. And I hope we do not need to use it.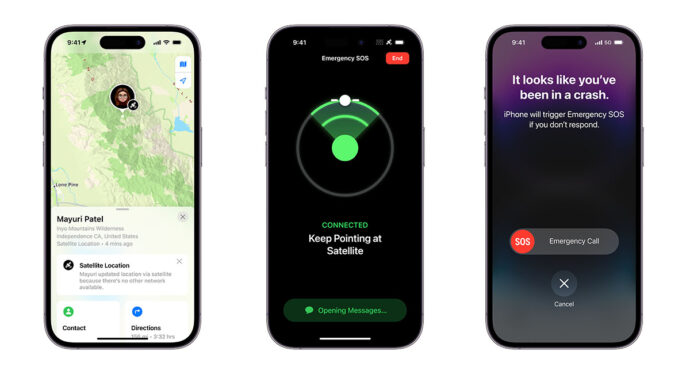 Steadier Camera & Better Night Shots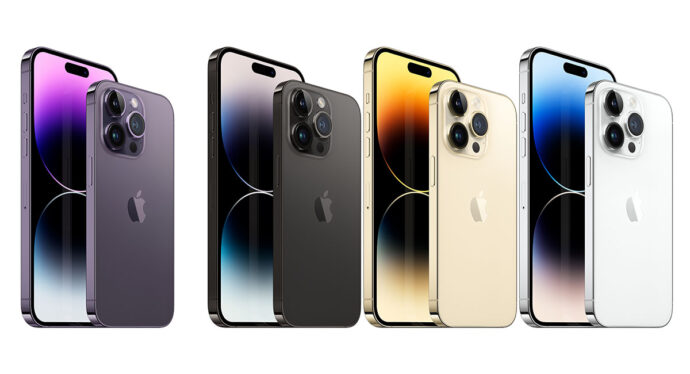 It's time to say goodbye to those gimbals on the shelves. Apple introduced the new Active video mode which gives you the ability to shoot smooth hand-held videos when you are chasing your pets in the park. All the cameras, front and back were all upgraded to give at least 2 times better low light photos. Most notably the Main Camera Sensor of the iPhone 14 Pro series are 65% larger than the iPhone 13 Pro series. That's such a HUGE upgrade. Bigger sensor equals more details and better low light photography. I really cannot wait to try out the new iPhone 14 Pro.
The game changing Cinematic Mode will now be able to shoot in 4K resolution at 24frames per seconds. I am really an addict to the Cinematic Mode.
iPhone 14 Plus Is BIGGER & Longlasting
With this launch, we are not seeing any mini versions of iPhone 14 but we are getting a new plus size iPhone 14 Plus with a BIGGER 6.7″ display like the Pro Max version. The Plus also meant that it comes with a bigger battery capacity when compared to the iPhone 14. iPhone 14 Plus can video playback for up to 26 hours while the iPhone 14 can playback for up to 20 hours. Video playback for iPhone 14 Pro and 14 Pro Max is 23 hours and 29 Hours respectively.
iOS 16 With Nicer Lock Screen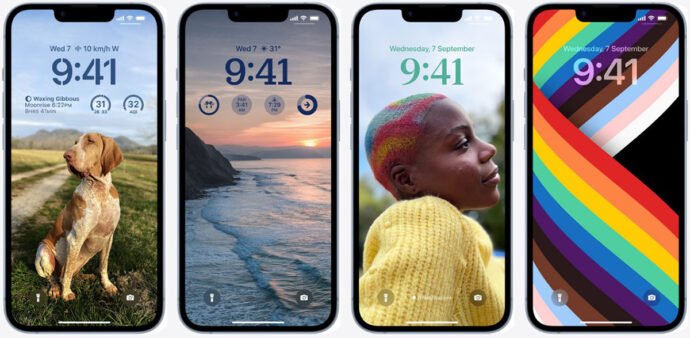 Loaded with the new iOS 16, now you can customise your Lock Screen with different fonts and widgets to see what matters most for you. For the iPhone 14 Pro series, there's even an Always On Display feature to view all these without flipping your phone.
New Notch For iPhone 14 Pro Series
The notch will still maintain for the iPhone 14 series, but the Pro series will now have a Dynamic Island (pill shaped cutout) that acts like a shape shifting bubble with the new User Interface. This Dynamic Island will not just make the notch less static, it will also act as a display for alerts and activities which you can interact for better multitasking.
In Both A15 and A16 Bionic Chip
For the first time, iPhone 14 will not get using the same processor chip as the iPhone 14 Pro. The Pro series will be using the all new 4 nanometer A16 Bionic processor, that's more power efficient for longer battery life and higher performance to handle the most demanding workloads. The A15 Bionic although not new, it's still one of the fastest chip for a smartphone in the market and it's a capable high-performance processor for gaming too. The A16 Bionic chip will give the Pro series better computational photography power to support the new camera setup.
Availability and Price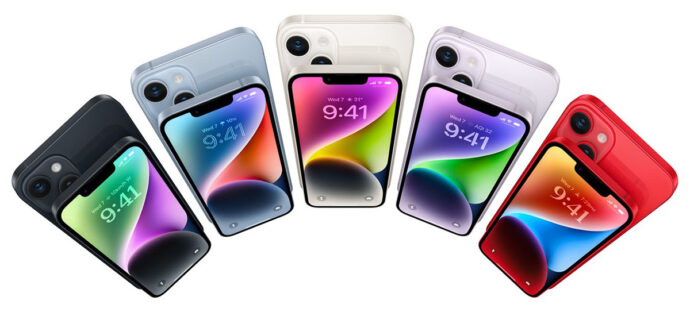 Pre-ordering of the new iPhone starts on 9 September 2022. The iPhone 14 will start from S$1,299 for 128GB and available for collection from 16 September 2022. The iPhone 14 Plus will start from S$1,499 for 128GB and available for collection from 7 October 2022. The iPhone 14 Pro and 14 Pro Max will start from S$1,649 and S$1,799 respectively for 128GB and available for collection from 16 September 2022.