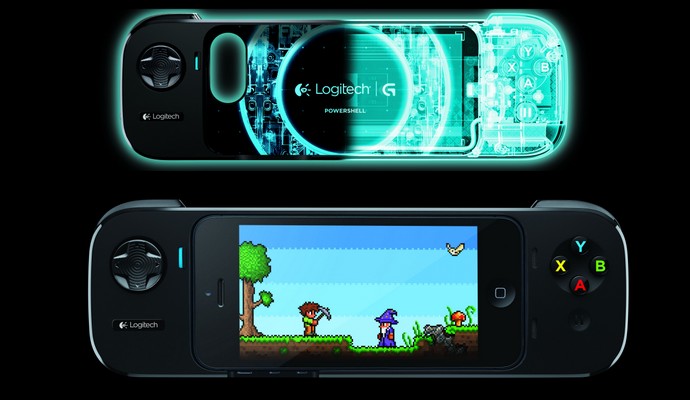 Logitech PowerShell Controller + Battery will bring the best gaming experience for iPhone 5, iPhone 5S and Gen 5 iPod Touch running on iOS 7. Featuring an analogue game pad and doubling up as a battery bank with 1,500mAh capacity, the controller is a must have accessory for iOS gaming.
With the controller, it is not just more comfortable to hold and play for longer hours, with the entire screen unblocked you will have a more immersive mobile gaming experience.
Given official backing by Apple, the controller is compatible with the iOS 7 game controller framework for which a long and rapidly growing
list
of popular games are supported. The current list includes Bastion, Fast & Furious 6: The Game, MetalStorm Aces, Galaxy On Fire 2 HD and Nitro among others available from the App Store.
The Logitech PowerShell Controller + Battery would be available in Singapore from end-December 2013 at a suggested retail price of S$129. For more information please visit gaming.logitech.com.