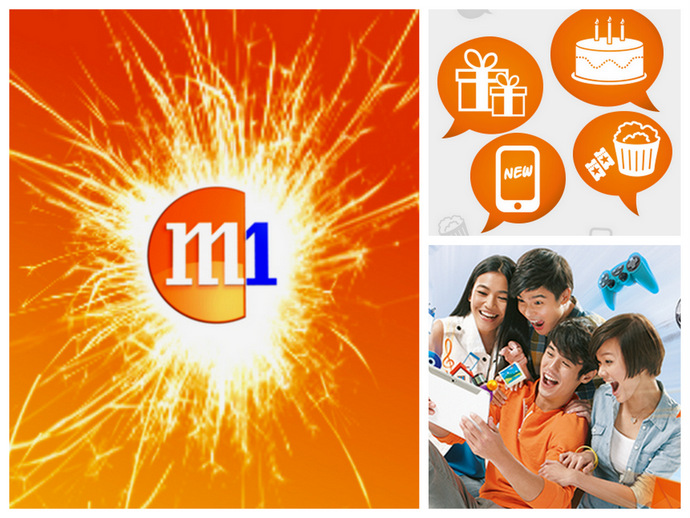 Frequent travellers are about to get a treat from M1 Limited (M1). They have announced two new regional Data Passports and three new 4G mobile broadband plans, effective as of 9 February 2017.
The M1 ASEAN Data Passport* is available at S$25/month, and will include use of their local data bundle in nine ASEAN destinations. This will include frequented countries such as Malaysia, Thailand and Vietnam. The S$50/month Asia Data Passport will 22 destinations including China, Hong Kong, Japan, India, Nepal, Saudi Arabia and South Korea. M1 has also new destinations – Brunei, Israel, Laos, Myanmar and Nepal – into the list.
*M1's unique Data Passport value-added service, started in July 2015, offers travelers the convenience of using their local data bundles overseas. They are now currently available in 56 popular tourist and business destinations across Asia, Europe and United States of America with monthly subscription from S$10/destination. Excess charges are at S$10.70/GB apply, capped at S$188.32. For more information on M1 Data Passport, please visit: www.m1.com.sg/datapassport.
For local bundles, the new SurfLite, SurfReg and SurfMax plans will replace other 3G and 4G mData and iPad mobile broadband plans from 9 February 2017. Those needing larger data bundles can opt to boost their bundles with Upsized Data. The bundles start from S$5.90 for up to 12GB, and S$17.70 for up to 36GB.
For more information on M1's new 4G mobile broadband plans, please visit: www.m1.com.sg/mobilebroadband.