The new Nothing Phone (2) introduces the new Glyph Interface at the back to minimise screen interactions by accessing key information at a glance. It also features a revamped Nothing OS 2.0. Utility and design reduces distractions while delivering a fast and smooth experience that embodies the smartphone's unique aesthetics.
A refined version of Phone (1), its first-generation smartphone, the Phone (2) showcases a harmonised and symmetrical design approach with a more ergonomic hands-on experience with a 1mm thinner midframe and a pillowed glass back. The midframe is 1mm thinner and sports a pillowed glass back.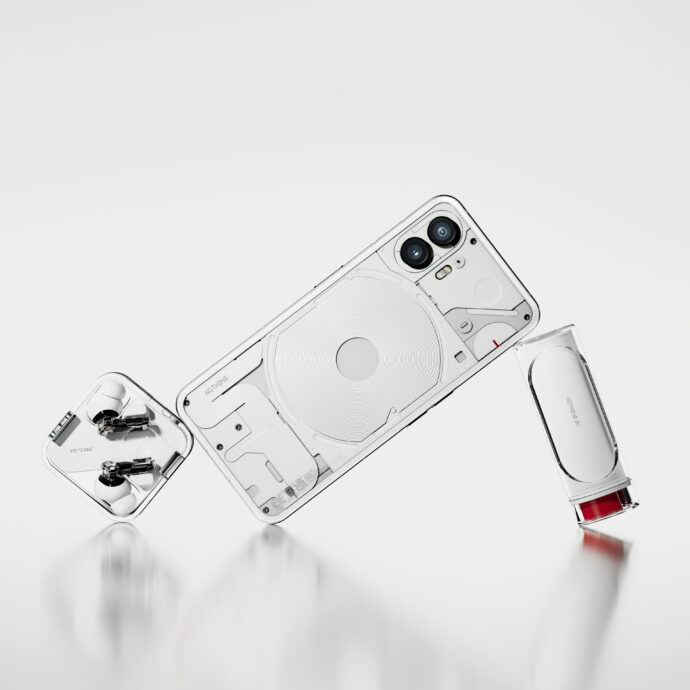 Phone (2) is powered by Snapdragon 8+ Gen 1 Mobile Platform, with a powerful 50MP dual rear camera, 4700 mAh battery and a 6.7 inch OLED display with LTPO. Fast charge in under 20 minutes of fast wired charging to get 50% power.
You can also assign personalised light and sound sequences to contacts and apps. The new Glyph Interface is a visual countdown and progress tracker for ride or delivery services. It also functions as a volume checker and timer. The top right LED segment will remain on until it has been addressed when you receive a notification from selected contacts or apps.
Nothing OS 2.0 promises to deliver a fast and smooth user experience. The new monochrome layout allows you to remove app label, remove cues that have been optimised to grab attention and features a reimagined home and lock screen utility with widgets to access key functions without opening the apps. Nothing has optimised its software, making app opening speed on Phone (2) twice as fast as the previous model.
The smartphone has a 32MP front camera and a dual rear camera system with two advanced 50MP sensors with a main sensor upgraded to the Sony IMX890. The 18-bit image signal processor processes camera data up to 4,000 times more than its predecessor. Capturing three times more data than before, the new Advanced HDR algorithm takes eight frames with varying exposure levels within the RAW domain of the sensor. This enables it to preserve intricate details in each frame, ultimately merging them to produce a final image that captures the most true-to-life result. To further enhance the camera experience, Motion Capture 2.0, an advanced AI-based technology, facilitates real-time identification of moving subjects to ensure precise focus on all crucial details in a frame.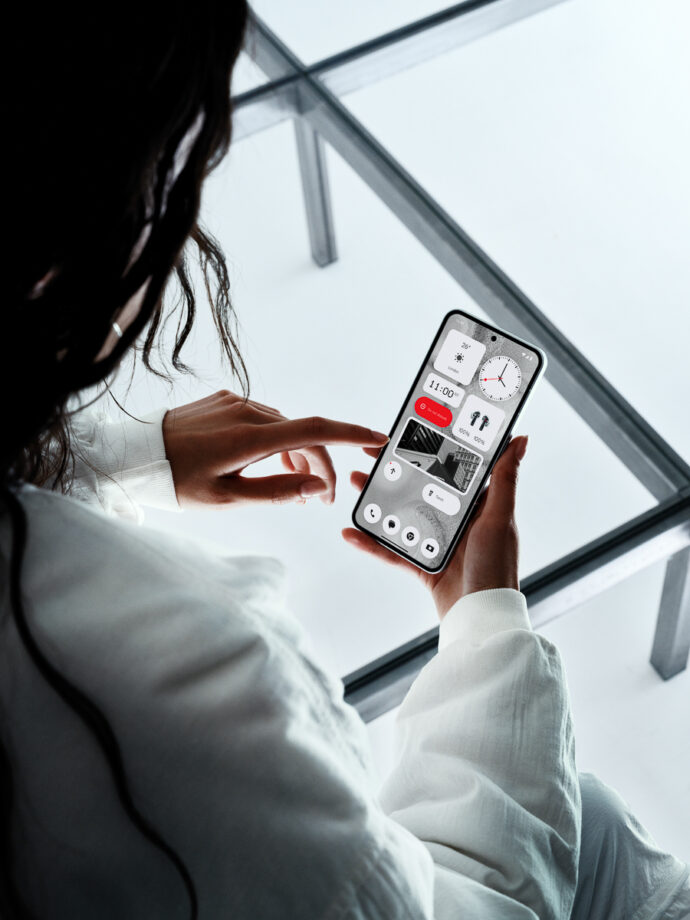 Record videos with 4k resolution at 60fps on the main rear camera. The Action mode ensures seamless filming even while on the move. The built-in Electronic Image Stabilisation and Optical Image Stabilisation assures flawlessly smooth results. The front camera records at 1080p at 60fps.
Available in Singapore in both white and dark gray. The 12Gb/256GB is priced at S$999 and the 12GB/512GB is priced at S$1,099. Enjoy exclusive perks and offers at CHAMBER at Limited Edt at 435 Orchard Road, #03-24 to 29 Wisma Atria at 11 am from 15 July 2023. From 22 July 2023, Phone (2) will be publicly available at Challenger, Shopee Nothing Official Store and Lazada Nothing Singapore.