Not having enough storage space on your smartphone is one of the worst nightmares you can encounter during your travel. Or the other way around. The memory card on your camera is full and you need to backup those images & videos somewhere before formatting the card. These are all true life stories that happen when we least expected.
PhotoFast, an authorised iOS smart accessory maker, has a suite of backup solutions for all these travel woes and makes it easier for you to share documents, photos and videos from your iPhone & iPad easily with other non-iOS smart devices, Mac and PCs. A plug & play solution that everyone will know how to use in an instant!
External Storage Solution For The "Sharer"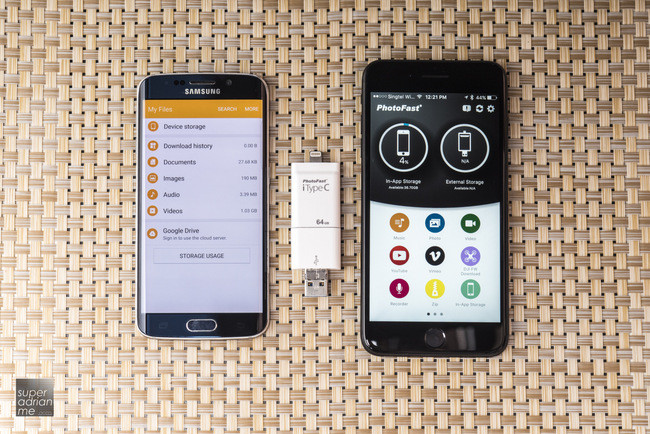 If you are like me and like to share photos and video with everyone in an instant while on-the-go, the PhotoFast iType-C will be that ideal accessory for you. It is the world's first 4-in-1 storage device that gives you connectivity to iOS lightning port, standard USB, micro USB and the latest USB C interface. You can easily download your photos from iOS device to iType-C to share with any Android device, PC or the latest MacBooks and vice versa.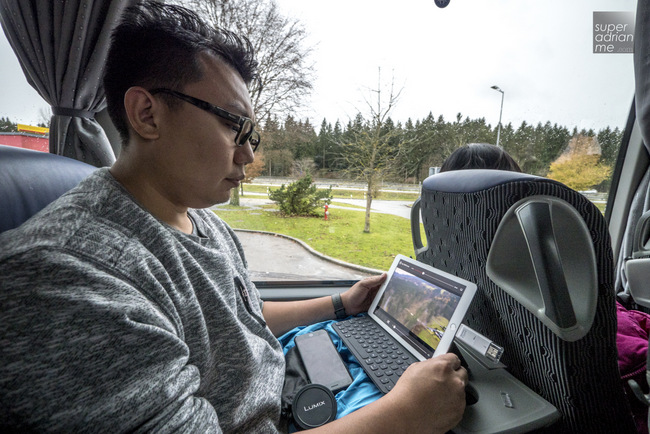 With USB 3.0 interface, it can download and upload your files at super fast transmission speed. And with the PhotoFast ONE App, you can playback 4K videos on your iOS devices without any lag. You can also playback your video on Apple TV via AirPlay.
The PhotoFast iType-C retails at S$139 for 64GB and S$189 for 128GB. It is readily available at all Nubox and Challenger stores across Singapore.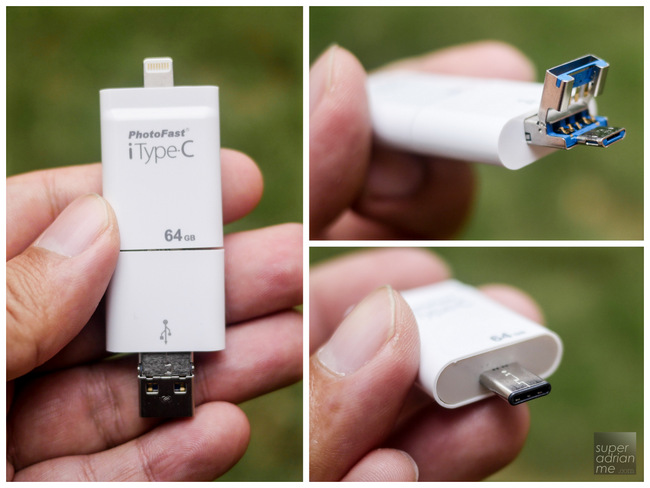 4K Fast Transfer From Memory Card To iPhone or iPad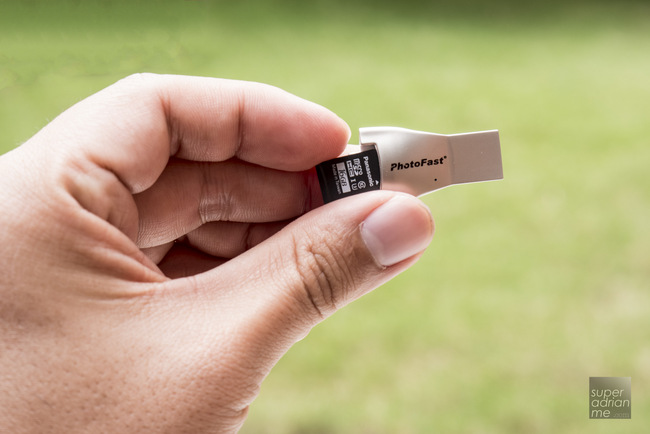 Wireless transfer from camera to smartphone is a norm these days, but transferring of full resolution 4K videos are still not possible for most devices. Even for Full HD video wireless transfer can take a long time and heats up your devices while draining the battery.
Why not just use the PhotoFast 4K iReader which directly read off your camera's microSD card and provide a faster transfer to your iOS device. It is also supports USB 3.0 fast transfers and no lag 4K video playback on your iOS devices.
So here's one true story… I was in Budapest and I was about to fly my new DJI Mavic Pro drone but I totally forgot backup my previous flight videos and now the microSD card is full. Usually I would have a few more spare cards with me, but but but… I forgot to pack the SD card box for MY EUROPE TRIP!!! This is real! No kidding!
Lucky I was reviewing the 4k iReader and I had this small gadget in my bag. So I quickly whip out my iPad Pro with 256GB to back up the files from my drone before I format it for my flight. PHEW!
The PhotoFast 4k iReader retails at S$62.90. It is readily available at all Nubox and Challenger stores across Singapore.
2-in-1 Charging Cable With Storage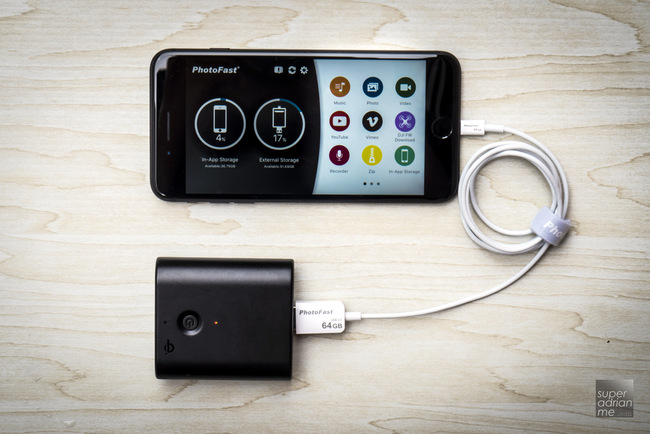 Love to have external storage but find it cumbersome to bring out another gadget? The PhotoFast Photo Backup Cable is both a charging cable and an external storage device. A simple solution for your everyday life.
And NO you do not need to plug into a power bank to use the external storage. Just simply connect the cable to your iOS device and activate the PhotoFast ONE app to browse through or backup your data to the cable. This is my must have cable in my bag these days.
The PhotoFast Photo Backup Cable retails at $139 (64GB) and $179 (128GB). It is readily available at all Nubox and Challenger stores across Singapore.