The Jabra REVO Wireless feels Solid – from Materials to Sound – and surely at S$398 is undoubtedly a gratifying investment. In particular, the leathery gray-black with streaks of orangey-red-lining gadget which clasps into one's ears like a pair of mammary glands in palms – so "weightless" at 240 g and pleasingly comfortable, and of course, the foam-pads do a wonderful job of cutting off most if not all environmental clutters!
Into the package, a super-duper durable in-built battery for Bluetooth (wireless) playing up-to 12 hrs or standby up-to 10 days and rechargeable through USB cable, nevertheless equipped with a detachable cord (also orangey-red however ropey-feel and strikingly chic from afar) should power lack.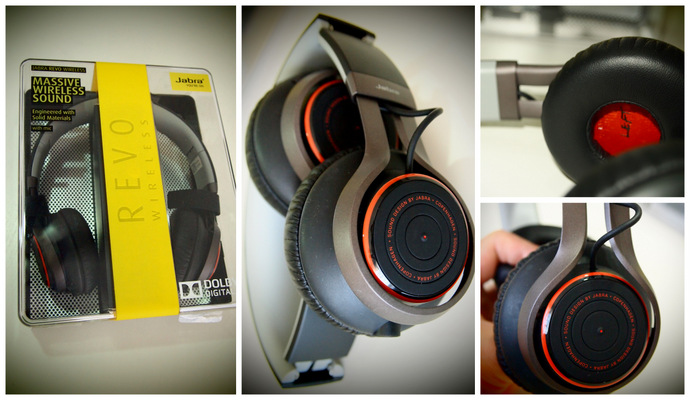 Additionally, the headset clearly displays such engineering elegance as it is designed to be effortlessly foldable thus releasing no heartbreaking "click-clack" each time when consolidating for storage. As a bonus, a Turntable Touch Control allows you to easily play, skip or pause your music and manage calls all simply by touch-felting the right-side-pad of the headset.
Lastly, the playing of songs through Dolby Digital Plus via the exclusive Jabra-Sound app revolutionises the sounds of music! Undoubtedly, the best of all wireless headphones thus far and freakishly brilliant!
Related articles