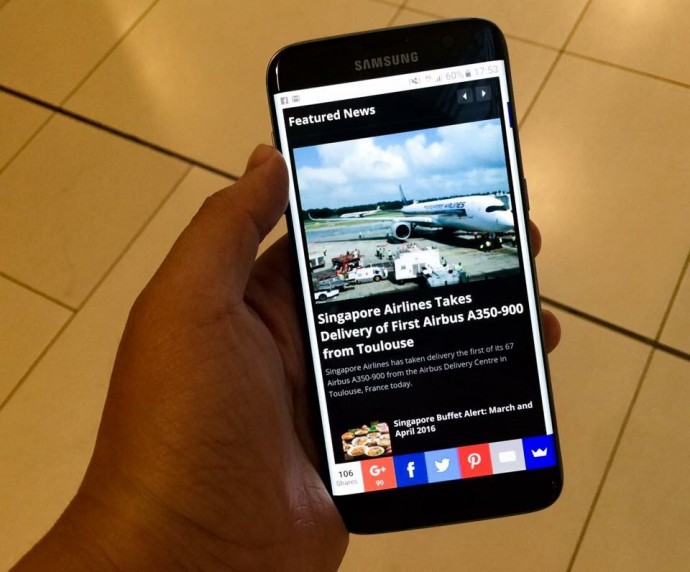 StarHub launches SurfHub today. The new bundle plan offers 12GB data to 4G mobile postpaid lines, up to 700 minutes local talk time, 1,500 local SMS/MMS and 1Gbps fibre home broad band subscription from S$96.56 per month as well as handset subsidy over 24 months. This price is half of a standalone 12GB mobile plan. There are four plans to choose from.
StarHub SurfHub Plans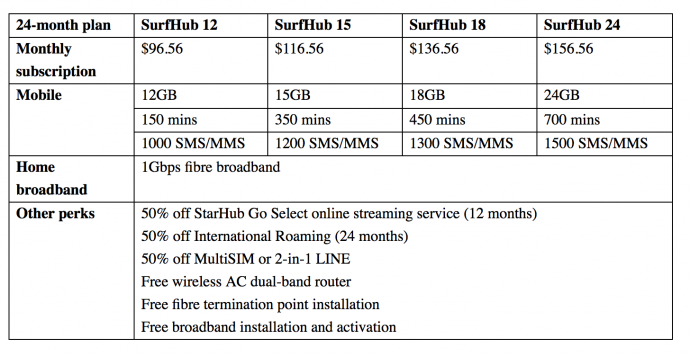 SurfHub customers can get 50% discount on complementary services including International Roaming for more affordable roaming overseas, 2-in-1 LINE for hosting two numbers on one SIM or MultiSIM for multi-device sharing using one mobile number.
Enjoy StarHub Go Select online streaming service at half price for 12 months. With an additional S$4.95 per month instead of S$9.90, Go Select pack lets you watch the best in U.S. and British productions, Asian dramas and variety shows, documentaries and kids programming on your mobile, tablet or laptop. Stream StarHub Go content on your StarHub Mobile postpaid without incurring mobile data charges.
HomeHub Go 1Gbps Gets Enhanced
The five-services-in-one-pack HomeHub Go gets enhanced. The mobile data bundle is doubled to 15GB. Get up to 30% Hub Club discounts on 15GB mobile lines (usual monthly rate S$70 per line). The four other essential service include 1Gbps fibre home broadband, 21Mbps mobile broadband, up to 77 channels on fibre TV and a home phone line.