Ever since the Circuit Breaker, we have been spending a lot of time at home. It has made us rethink how we work as well as live life the way we never expected we would.
We pick out some gadgets that are always good to have for your home, be it for work or for the home.
Portable Propoint Mouse and Pointer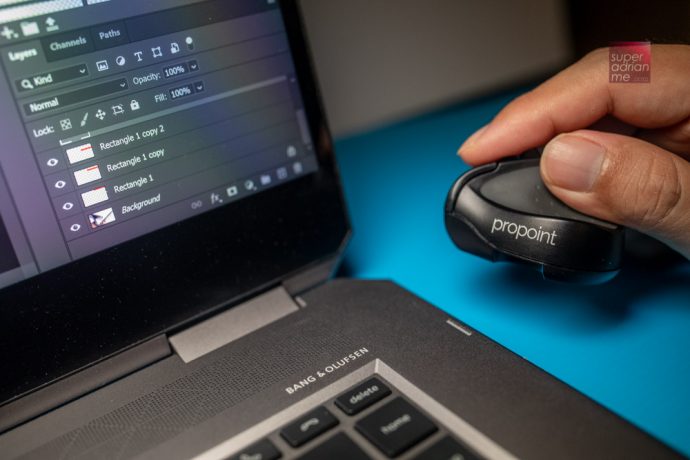 Swiftpoint's Propoint ergonomic wireless mouse and presenter is created for designers and power users in the office and on the go and works with the iPad and PC and connects via wireless USB and Bluetooth 4. Its ergonomic pen-grip design aligns your hand and wrist in a more neutral position, providing comfort and precision at your fingertips.
There are other variations of this travel mouse. PadPoint is the wireless mouse for iPad with Remote Desktop Support. Tracpoint works well as a travel mouse and presenter allowing you to navigate between slides with the SPOTLIGHT presentation tool to highlight your slides as well.
The SWIFTPOINT Propoint is priced at S$249, while the SWIFTPOINT Padpoint is priced at S$199 and the SWIFTPOINT Tracpoint at S$199.
NOMAD Base Station Vertical Stand Edition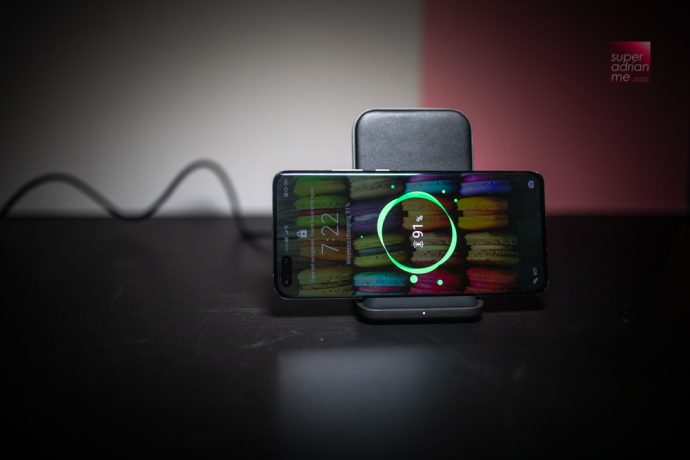 The 10 W Nomad Base Station stand is a highly popular wireless charging dock that it is sold out on ante. It integrates powerful wireless charger with a compact design that is suitable at home or at work. The two high power coils provide wireless power to your iPhone, AirPods Pro, wireless-enabled AirPods or any other Qi-compatible device including the Huawei P40 (in the photo above). It is also angled so you can view the screen horizontally or vertically.
This S$169 gadget is currently out of stock at ante.
Native Union Night Cable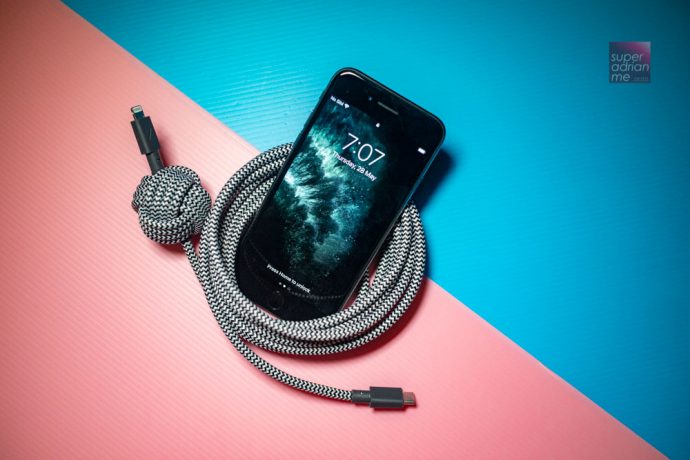 The functional yet pretty Native Union Night Cable is 3 metres down and anchored down with the adjustable weighted knot that keeps your cable in place on any flat surface. Don't we all hate it when we have to search for our cables every time we need to charge our smartphones or tablets.
There are three connector types – USB-A to Lightning, USB-A to USB-C and USB-C to Lightning.
The Native Union Night Cable is available from ante at S$59.90
M. Craftsman 60W Desktop Power Adapter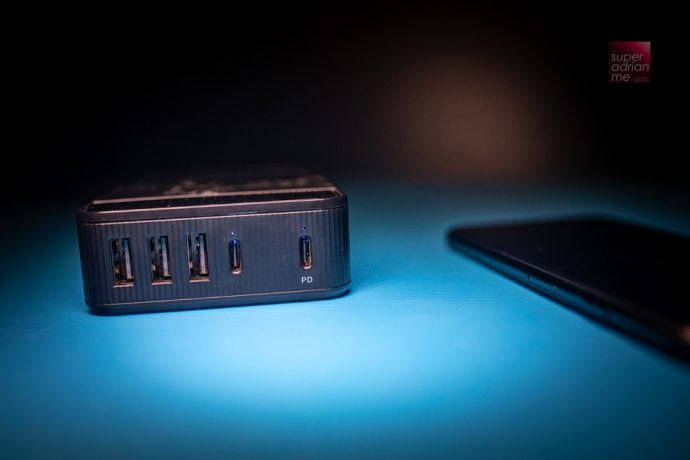 These days we own too many devices. A desktop power adapter becomes more important whether you are at home, in the office or travelling. Also many new tech gadgets these days have fast charging which means both ends of the cable are UBS C.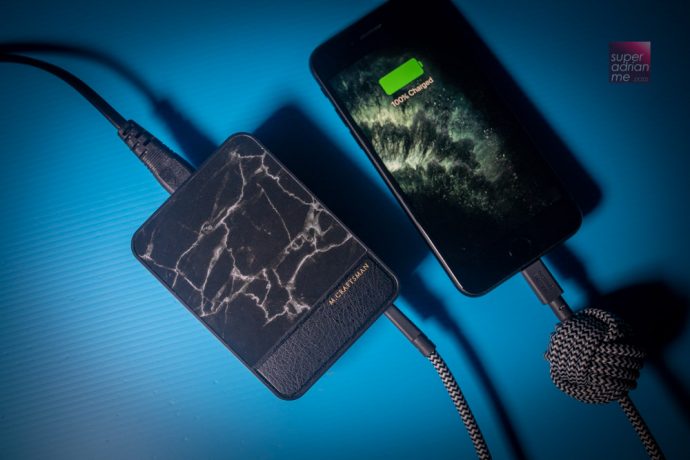 So when you get a power adapter make sure it has a USB C fast charge slot. The M. Craftsman 60 W Desktop Power Adapter features five USB ports with Power Delivery technology that lets your device take on more power in a shorter amount of time. So your devices get charged up faster.
The light weight marble material charger detects the connected device and delivers the right amount of power to charge each device as fast as possible.
The M. Craftsman 60W Desktop Power Adapter is priced at S$99 and available in black or white online from ante.
Pitaka Air Quad 4-in-1 Wireless Charging Dock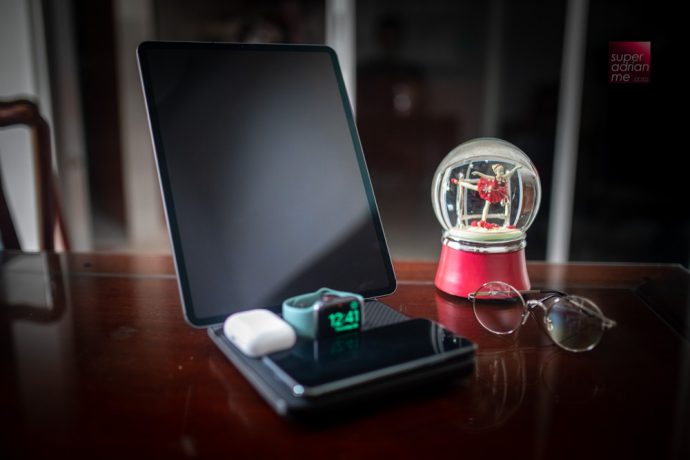 Keep your desk or bedside organised with the 4-in-1 Wireless Charging Dock. The Apple-certified 4-in-1 minimalist charging station is handy to power up your Apple devices.
With 18W charging speeds and inbuilt high-power Chain Coil, you can power up your iPad, iPhone, Apple Watch, Apple remote, Apple Air Pods or even a Nintendo Switch or Samsung Galaxy Buds fast. Charging your Apple devices with the MFi certified Air Quad is safe with no device burn out as it is the same as using your original Apple Charger.
The Pitaka Air Quad 4-in-1 Wireless Charging Dock is priced at S$329 and available from ante. It is available in Lightning or Type C.
NVC CleanAire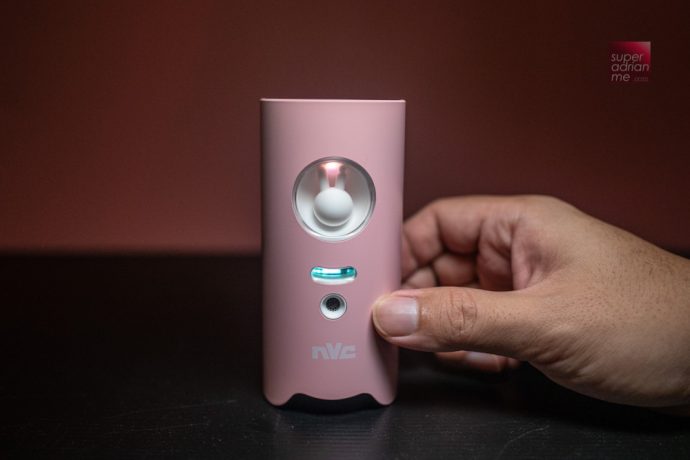 This nifty portable size CleanAire air steriliser by NVC International Holdings Limited is suitable for the car, home, hotel, toilet, kitchen, wardrobe or cabinet. It protects you from viruses and bacteria in your personal space through dual disinfection.
Ultraviolet Ray C (UVC) waves remove harmful bacteria and viruses in the air. Exposing viruses to UVC rays, compromising their ribonucleic acid structures and inhibiting them from interactin with human cells, effectively ceasing reproduction and protecting the user from infection.
The built-in ozone generator ionises more oxygen, allowing it to bypass shielded areas and obstacles. Ozone provides a biochemical oxidation reaction which destroys the DNA and RNA of bacteria and viruses. A faint smell of ozone can be detected when you are using the device.
The 120x56mm device can be used to clean the air for a radius of up to 2sqm with a sterilisation time of 30 minutes.
CleanAire is available at S$149++ from at https://www.nvc-international.com.sg/cleanaire/. Enjoy 30% off when you enter the promotional code Bubbamama30.
Watch A Movie With The INNONIO Smart Beam 3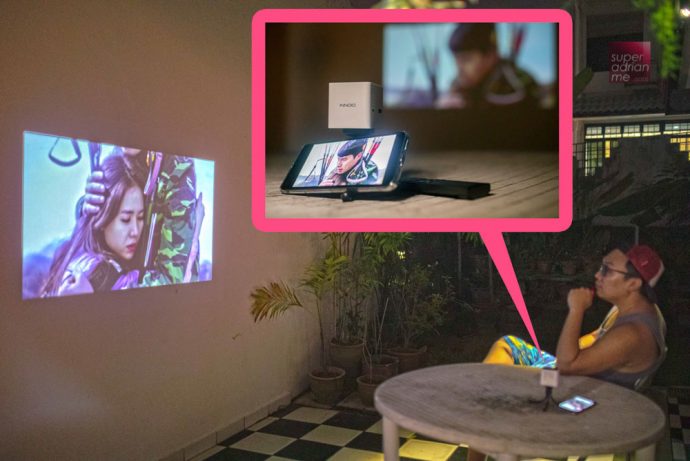 The INNONIO Smart Beam 3 is a portable Pico projector that is packed with greatness. For S$699, the projector is small and light at only 180g. But don't judge the device by its size and weight.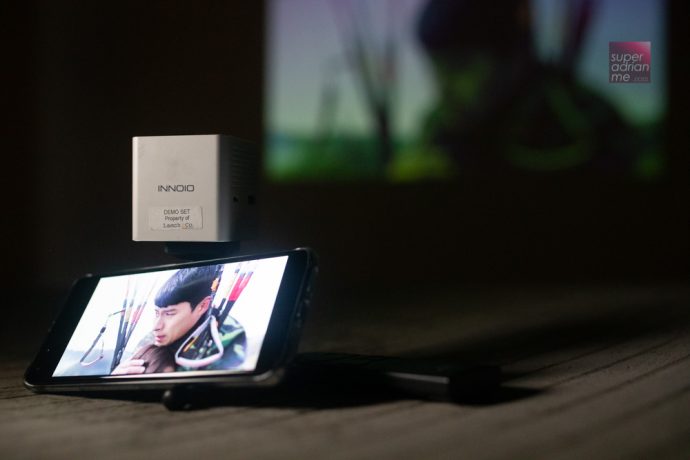 Android 5.1 Lollipop OS is embedded so you can play content from streaming apps including NETFLIX or mirror your phone screen up to 120 inches screen. Smart Beam 3 can give you 150 minutes of movie enjoyment in one single charge.
You can get the INNONIO Smart Beam 3 from ante.
Cool Down With the Close Comfort Cool Focus
With Singapore's erratic weather, and frequent summer hot days, having the CLOSE COMFORT Cool Focus in your home could be the next best thing to an air conditioning less the high electric bills with 300W power consumption and installation costs since it is a ready-to-use plug and play device.
We recently reviewed the Cool Focus, and we can understand how this would work for many. It is not an air conditioner that can cool your entire room. It cools you down within a cooling zone. Watch our "I Try and I Share" video to understand what we mean.
The CLOSE COMFORT Cool Focus is priced at S$699. Available online at https://www.closecomfort.com/sg/shop/
Samsung Jet 200W Cordless Stick Vacuum Cleaner
The home needs cleaning and the S$869 Samsung Jet 200W Cordless Stick Vacuum Cleaner does the job perfectly. It is equipped with powerful suction of up to 200W3 that is powered by the Digital Inverter Motor and Jet Cyclone system. It uses a 5 Layered HEPA Filtration System that captures up to 99.999% dust particles and allergens as fine as s 0.3 μm to 10 μmin size that would normally escape back into the air through the vacuum exhaust, thus providing a cleaning indoor environment. Switch up to the Spinning Sweeper attachment and you can mop your floor.
Watch our 'I Try and I Share' video review of the Samsung Jet.