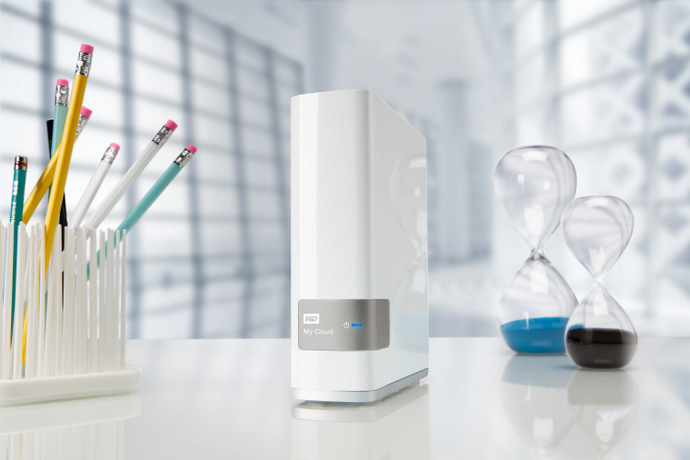 Now a lovely white WD My Cloud home storage drive will definitely blend in with your chic interior designs in your room. This new WD My Cloud lets you organize, centralize and secure the digital content from all of your computers and mobile devices and access those files from any device anywhere via its personal cloud solutions.
So now your documents will be stored in your home, free from monthly fees and still keeping your personal data safe from misused by others. My Cloud is easy to setup and ready to connect & share files with your computers and mobile devices via WD's free desktop and mobile apps.
My Cloud is also ready to back up your computers and digital files. For PC users, WD SmartWare Pro software offers options for how, when and where to back up files. Mac users can utilize all the features of Apple Time Machine® backup software to protect their data.
Additionally, My Cloud serves as a home's digital entertainment hub, storing terabytes of movies and music that can then be streamed to any DLNA-certified multimedia device such as a WD TV Live media player, as well as smart TVs and gaming consoles.
WD My Cloud home storage drive is now available in 2TB, 3TB and 4TB at S$239, S$289 and S$399 respectively.