LEGO Singapore's latest LEGO Dragon Boat Race set has been made available on 1 May 2019 for S$84.90 for the box set. This is part of the Spring Festival Series from the Asian themed LEGO sets.
The LEGO Dragon Boat Race Set is based on the Dragon Boat Festival also known as Duanwu Festival.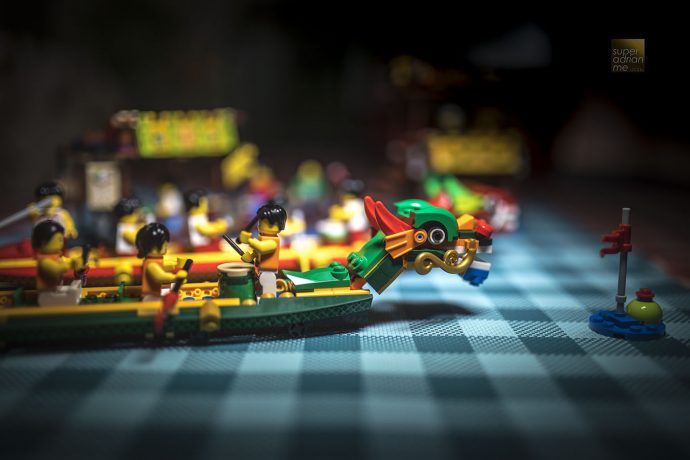 There are two dragon boats – one red and another green. Each boat's dragon has a head with an opening mouth and tail. The boats have three minifigure seats for the peddlers with space for the helmsman and drummer to stand. Each boat is attached to small wheels underneath.
15 minifigures are also included in the set. That's two dragon boat helmsmen, six paddlers, two drummers, two spectators, a judge, a young boy and a stall keeper. The helmsmen and paddler minifigures are brand new additions to the LEGO minifigure family.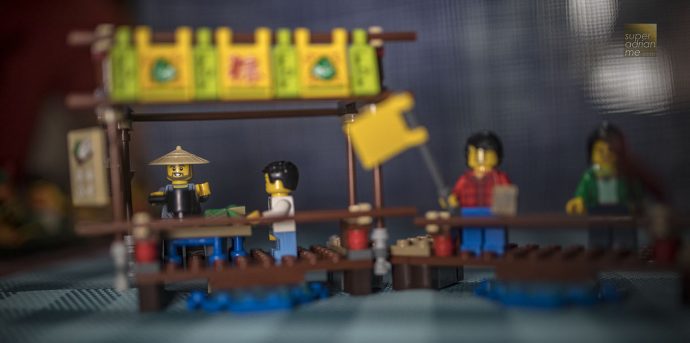 There is a dock which features a food store with minifigures, six cooked & two uncooked rice dumplings, a pot, rice bucket and a food sign. The dock is attached to a viewing area for spectators and a judge's stand with steps, a trophy and a frog below the stand.
Took us around two fun hours to set it all up. We liked the level of details in this set and makes a perfect set to appreciate the custom, history and culture of the dragon boat festival.
The sets have been on sale at LEGO Singapore or LEGO Certified Stores or www.bricksworld.com and www.thebrickshop.com.sg. We are not sure if they are still available at the time of publishing this article.