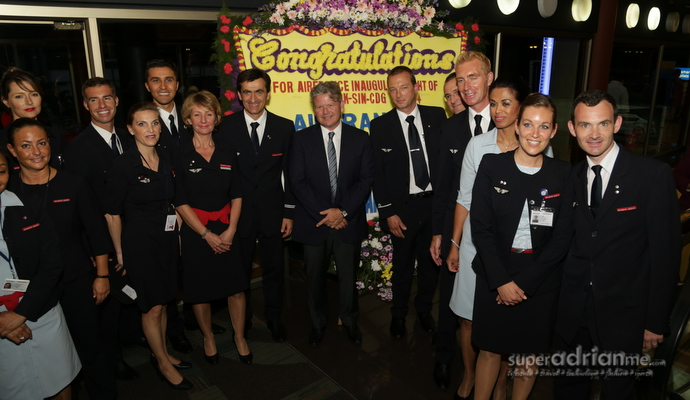 Air France flight AF254 landed yesterday evening slightly after 5.30pm  (10 July 2014 Jakarta time) at Jakarta Soekarno–Hatta International Airport (CGK) with a welcoming water canon salute to mark its inaugural flight from Paris Charles de Gaulle Airport (CDG) via Singapore Changi Airport (SIN).  
Air France joins its partner airline KLM to offer daily flights from Jakarta. KLM has been flying daily from Amsterdam to Jakarta via Kuala Lumpur and back since April 2013. With the introduction of this new daily flight, Air France and KLM are offering 14 weekly flights from Jakarta to Paris and Amsterdam for the 2014 summer season. With the combination of two hubs in Paris and Amsterdam, the Indonesian capital is connected to over 230 destinations to the rest of the world. As a SkyTeam member, its partner SkyTeam member Garuda will provide extra opportunities to connect in this region.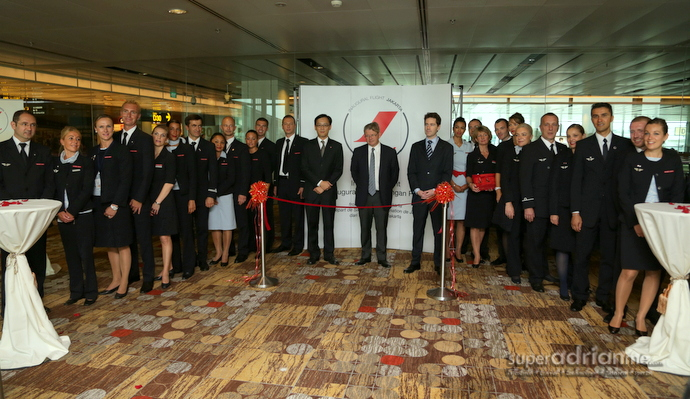 Air France had a short ceremony in Singapore Changi Airport Gate D42 as well as on arrival at Jakarta Soekarno–Hatta International Airport. The same night, a launch party was held at the ballroom at Shangri-La Hotel in Jakarta where Indonesian singer Anggun performed.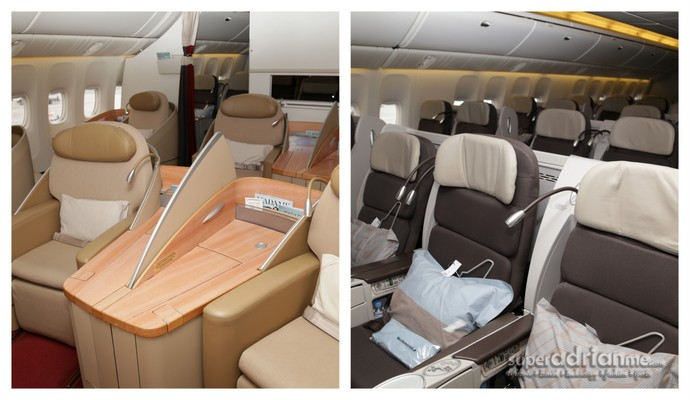 Air France operates a Boeing 777-300ER featuring eight seats in La Première, 67 seats Business seats, 28 Premium Economy seats and 200 Economy seats. Air France is the only airline that offers Premium Economy to and from Jakarta.
Air France Offers Singapore – Jakarta Route Flight Daily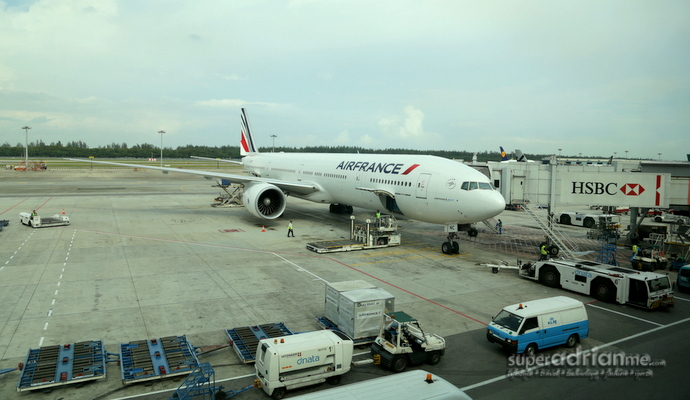 This route offers another option for travellers to the already popular Singapore – Jakarta route. The Singapore – Jakarta route is currently being served by Singapore Airlines, Garuda Indonesia, Indonesia AirAsia, AirAsia, Lion Air, tigerair, ValuAir. Turkish Airlines TK66 also operates a daily flight from Singapore at 5.30pm arriving in Jakarta at 6.20pm. AF254 departs Singapore at 4.55pm and arrives in Jakarta at 5.35pm. From Jakarta, AF259 departs at 7.30pm and arrives in Singapore at 10.25pm.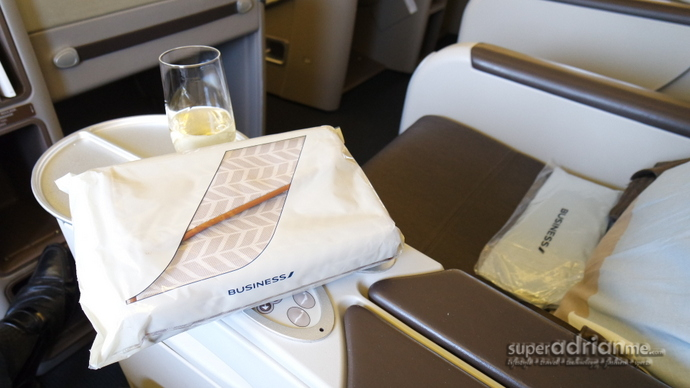 Both KLM and Air France are upgrading their products with KLM offering its new World Business Class on flights to South East Asia from September 2014. Air France will also operate the Boeing 777-300 with brand new cabins from 29 September 2014 on the Paris-Singapore-Jakarta route. The airline's new First Class Suite and La Premiere cabins will be available to customers flying from Singapore and Jakarta will be the first to fly on this exclusive product.
If you are flying on Premium Economy, Business or La Première, amenity kits are given out to guests despite being a short haul flight. We checked out the pricing for La Première for a SIN-JKT-SIN route. Fares one way is slightly below S$1,000. So this may just be your chance to try out Air France's La Première. Business fares average S$500 one way while one-way Premium Economy and Economy fares average S$220 and as low as S$57 respectively.
The fares are valid for booking till 19 September 2014 for travel by 31 May 2015.
Check out more photos on our Flickr page here.