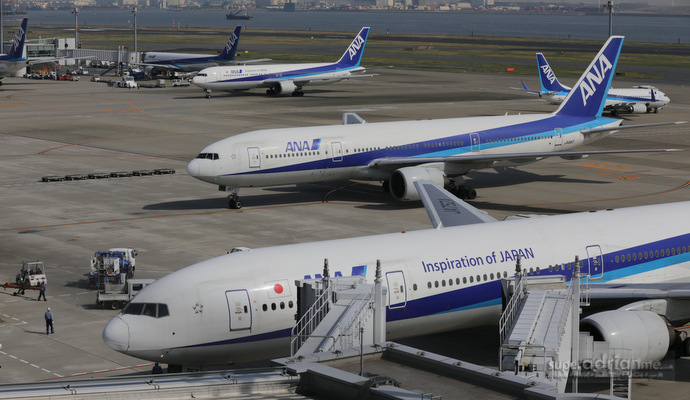 The next time you fly into Tokyo, try flying into Tokyo International Airport at Haneda instead of Narita. You may want to also visit the Domestic Terminal where you would be able to go up to the flight deck on the top floor just to enjoy the views of aircraft landing, taking off and taxiing to the gates.
Last week I flew into the international terminal at Haneda from Singapore on the red eye flight on All Nippon Airway's (ANA) Boeing 787-8 Dreamliner flight NH844 which arrived at 5.30am.
TIAT Shower Rooms
Took a quick shower at the TIAT Shower Rooms in the public area located on the second level of the arrival lobby. 15 shower cubicles are available at JPY1,030 for a 30 minute shower. If you need more time, a fee of JPY520 is charged for every subsequent 15 minutes. The shower rooms are large enough for you to pull in your luggage in. They also provide a bath towel, shampoo, conditioner and body wash as well as a hair dryer. Toothbrush and toothpaste is not provided, so do bring your own or get one from your flight.
After a refreshing shower and a cup of Cappuccino from Cafe & Dinner Pista just next to the Shower Rooms, I made my way over to Terminal 2 which houses ANA's domestic terminal.
Shuttle Buses
Getting around from one terminal to another is easy. Free shuttle buses running every six minutes are available. From the International Terminal, these shuttle buses transport you to Domestic Terminal 2 first before proceeding on to Domestic Terminal 1 (for Japan Airlines) and then back to the International Terminal. It takes around six minutes to get from the International Terminal to the Domestic Terminal 2 while it takes around 10 minutes to get from the International Terminal to Terminal 1.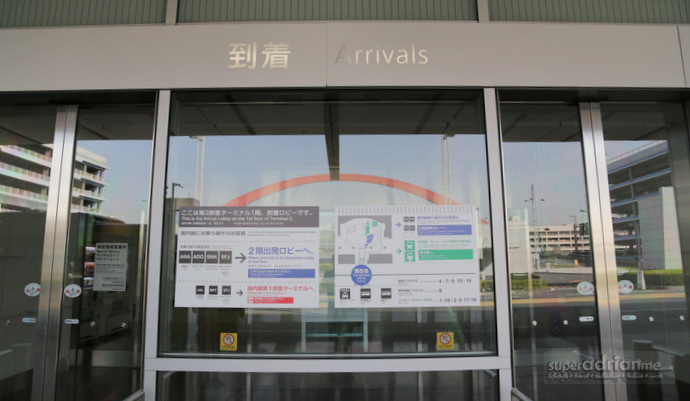 Observation Deck on Level 5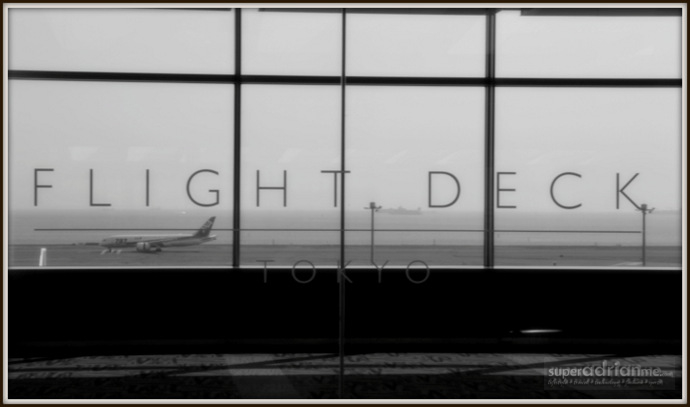 Mornings are peak for ANA at Terminal 2. The departure hall on the second floor was bustling with my customers checking in for domestic flights. Head up to the fifth floor where you can enjoy the views of the runway and plane spot! It is an aviation geeks' nirvana.

There are two areas for you to photograph the aircraft. The middle section is within the air-conditioned area with glass getting in between you, your camera and the aircraft. Flanking on both sides are open areas.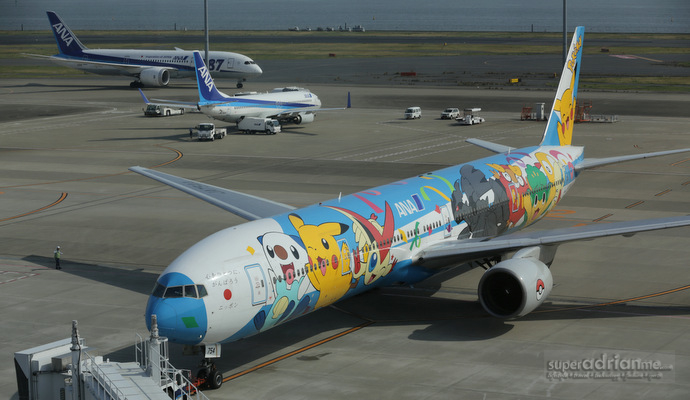 If you are lucky, you may catch a glimpse of ANA aircraft in Pokemon livery. We understand from ANA that this is the last of their Pokemon fleet and this Boeing 777 serves domestic routes.
You'll also be able to spot some of the Japanese airline's 27 Dreamliners which serve on more than 14 domestic routes and 11 international routes. By the way, ANA is the largest operator of Dreamliners as well as the aircraft type's launch customer in 2011. ANA helped to develop the Dreamliner providing input throughout the design process.
ANA flies the Dreamliner on all its Singapore – Tokyo flights with 42 ANA Business Cradle seats in Business Class and 180 in Economy.
Meanwhile, enjoy the shots we took in our gallery below.