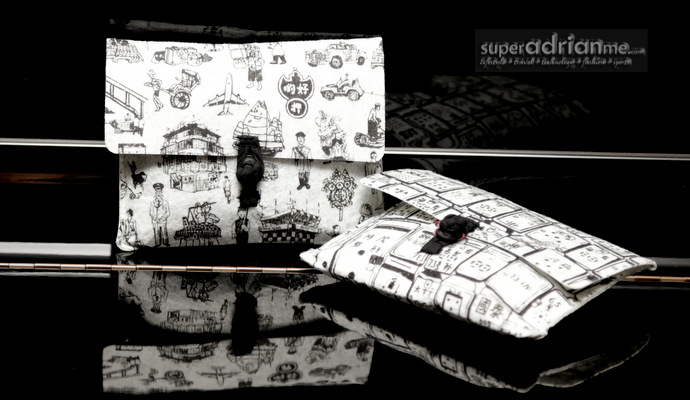 When you fly on Premium Economy for flights more than six hours, Hong Kong's national airline Cathay Pacific offers you a black and white amenity kit from Hong Kong lifestyle brand Goods of Desire (G.O.D.). Cathay Pacific refreshes the amenity kit with a new design from G.O.D. every half yearly so they become collectibles for passengers.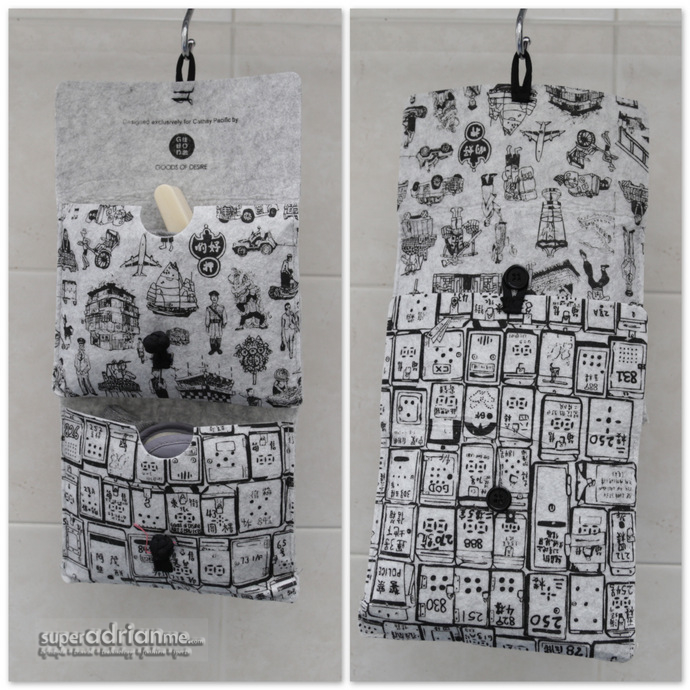 Each kit comes with a button at the back which lets you attach additional kits at the back to eventually create a wall-hanging accessory.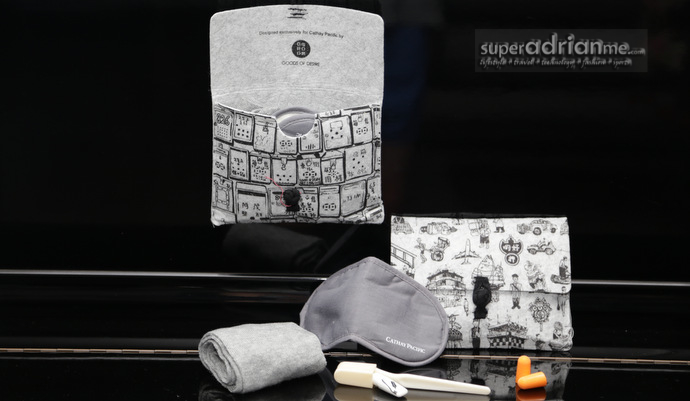 These G.O.D. design amenity kits were first introduced in October 2012 taking inspiration from the vibrant culture of Hong Kong where East meets West and age-old traditions blend with cutting-edge technology. These amenity kits are gender neutral with no differentiation between men and women.
The amenity bag is made from at least 90% recycled bottles. In each bag is a pair of socks, cloth eye shade with a velcro expandable band, earplugs, biodegradable and recyclable toothbrush made mainly from corn starch and cellulose.
You also get to enjoy a 10% discount at Goods of Desire in Hong Kong upon presentation of a coupon that is also included in the amenity kit.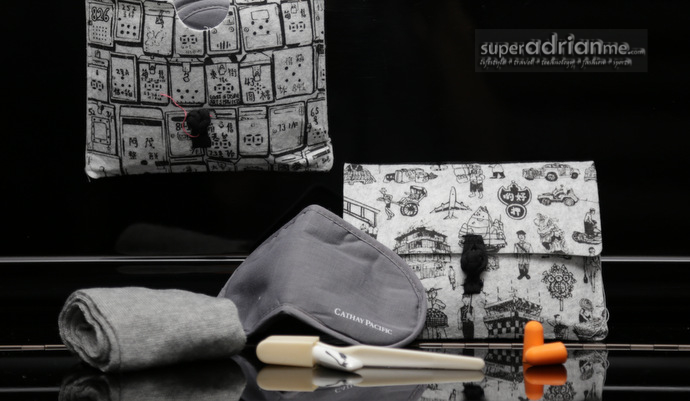 This amenity kit gets two thumbs up from us for design and usability.