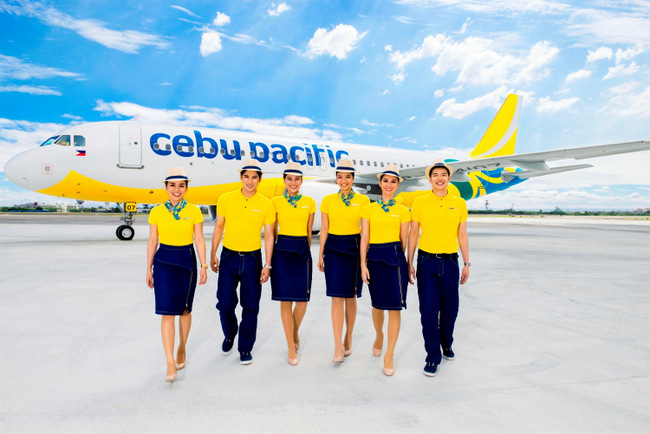 Cebu Pacific Air from the Philippines launches new cabin crew uniforms in time for its 20th anniversary. From 27 March 2016, cabin crew will change to the new uniforms designed by Filipino couturier Jun Escario, which sport vibrant hues of azure skies and aquamarine waters. The new look gives prominence to the country's land, sea, sky and sun. The top and cardigan is in a sunny shade of yellow that come with vertical darts for a slender fit.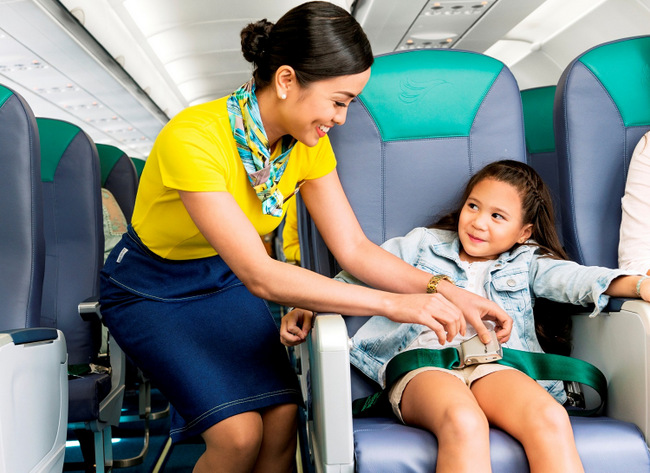 Female cabin crew will be dressed in a knee-length skirt in crisp, navy denim that comes in a slim silhouette that is flattering and easy to move around in. The front of the skirt has fun ruffle details with zipped detail that runs across one thigh. A scarf, in a one knot style, in tropical print features Cebu Pacific's official colours. The ladies require only understated makeup, with neatly braided bun hair and simple pearl earrings to complete their chic look.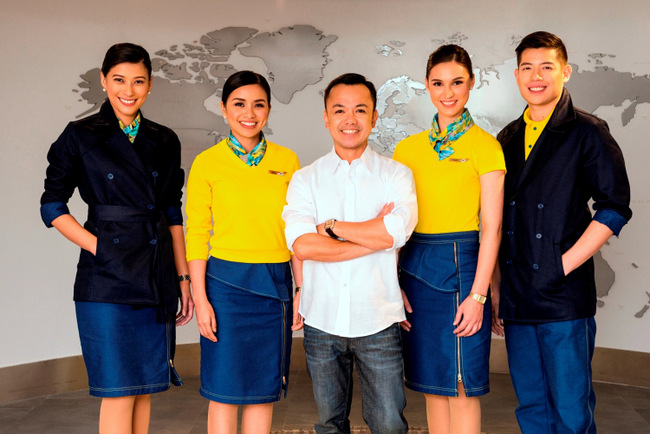 The men will be dressed in a crisp polo shirt in the same shade of yellow with denim jeans lined with yellow stitching.
Escario's wedding gowns and evening wear have gained him local and international recognition. He has over two decades of experience in the fashion industry. This will be the first time his designs are worn by flight attendants.