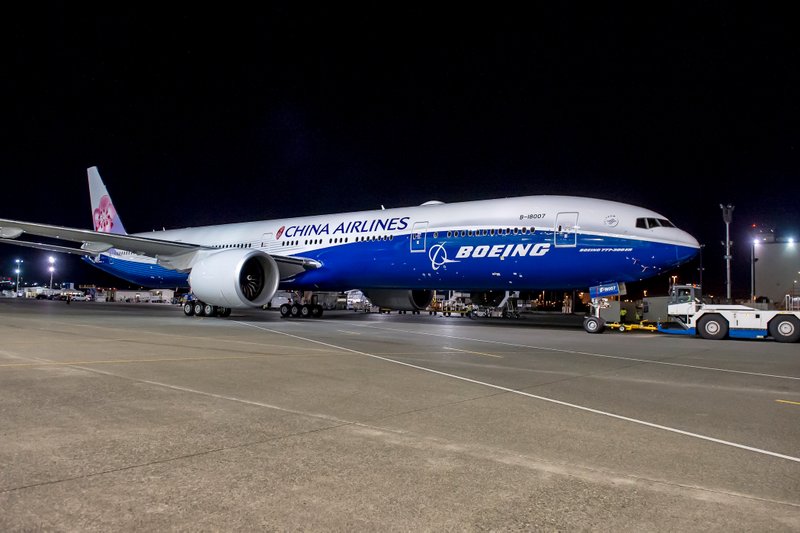 China Airlines takes delivery of its 10th Boeing 777-300ER aircraft at Everett, Washington in the US today celebrating the world's first co-branded 777. China Airlines retains the top part of the aircraft livery while the bottom part and the belly is in Boeing's branding.
In 2004, the SkyTeam member airline became the world's first to use Boeing's co-branded livery on its 747-400, nicknaming it the 'Blue Whale' by the airline.
China Airlines uses its B777-300ERs for long haul routes to the North American and European markets. The cabin interiors on board the 777-300ERs are designed by award-winning Taiwanese architect Ray Chen. Each 777-300ER is configured in a three class layout offering the new Family Couch seats in economy where three economy seats can be converted into a flat surface. The aircraft can seat 358 passengers.
China Airlines has a total fleet of close to 90 airplanes and serves over 13 million passengers annually to over 118 destinations across the world.